Spring opponent review: Akron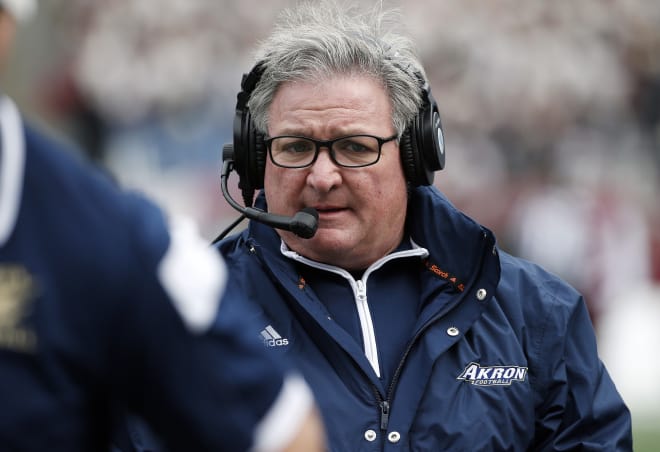 With spring practices now wrapped up around the country, HuskerOnline.com will take a look at where each of Nebraska's 12 opponents in 2018 currently stands coming out of spring ball and heading into the summer.

We start things off today by taking a look at Nebraska's season-opener opponent, Akron, which will come to Lincoln on Sept. 1.
The Zips are coming off a 7-6 campaign in 2017 where they went 6-2 in the Mid-Atlantic Conference to win their division and earn a trip to the league championship game.
We caught up with Akron radio play-by-play announcer Steve French to learn more about what the Huskers can expect from their first foe this fall.
Spring overview
In its third season under head coach Terry Bowden, Akron came one game shy from winning its first MAC championship since 2005 after winning the East Division but falling to Toledo in the title game.

Turning the page to 2018, the Zips must replace a number of departed senior starters on both sides of the ball in order to make another run at a conference crown.
One spot they won't have to fill is at quarterback, where sophomore Kato Nelson is back after starting the final five games last season. The issue will be who steps up around him, as UA lost three starters on the offensive line and nearly all of its production at wide receiver.
The good news was the defense wasn't hit nearly as hard by roster attrition, as Akron could have as many as nine seniors starting on that side of the ball this fall.
The defense was arguably the strength of the Zips last year, but a major storyline this spring and through the rest of the season will be how the unit adjusts after losing defensive coordinator Chuck Amato, who retired in February after 45 seasons of coaching.
Returning starters
Akron will have to replace nearly its entire receiving corps, two of its top-three rushers, and some key pieces of its offensive line that accounted for 33 of last season's 70 starts, including All-MAC tackle Jovann Letuli.
On defense, the Zips return 11 of their top-12 tackles from last year for what should be an experienced and battle-tested group. The problem is those players are back from a defense that finished 103rd in total defense and allowed 328 first downs, the most in all of college football.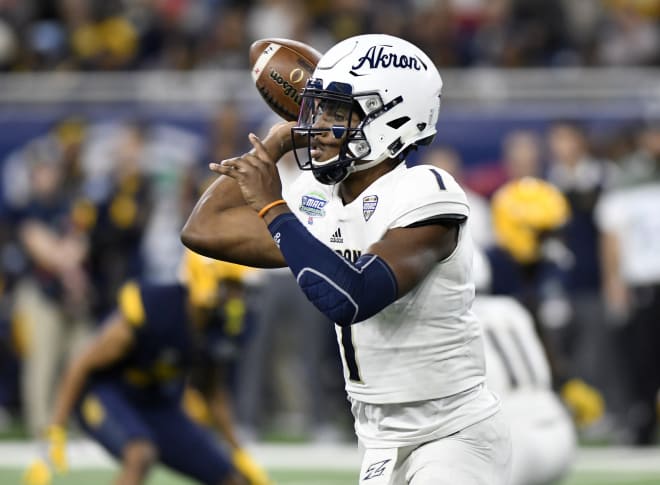 Offensive star: QB Kato Nelson
Given the amount of turnover on Akron's offense, it will likely be on Nelson's shoulders to lead the charge back for another division crown in 2018.
In his five starts and 10 total appearances last season, Nelson completed 50 percent of his passes for 989 yards, eight touchdowns, and two interceptions while leading the zips to a 2-3 record as a starter.
He also rushed the ball 95 times for 198 yards and a score, adding a dual-threat dimension to UA's offense. However, French said Akron dialed back the number of designed runs Nelson took due to some severe depth issues behind him.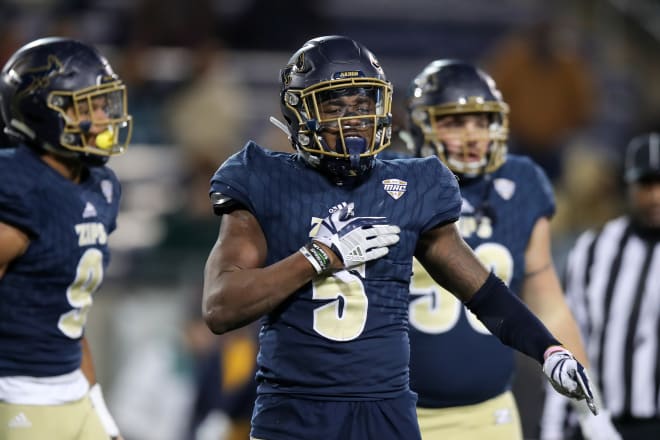 Defensive star: LB Ulysees Gilbert III
There's no question who the heartbeat of Akron's defense will be this season, as senior linebacker Ulysees Gilbert III is back to cap off an already accomplished collegiate career.
A two-time All-MAC selection who has played in every game as a Zip, Gilbert racked up a team-high 141 tackles (58 more than any teammate) to rank 15th nationally in total stops.
He also added a team-best five sacks, three interceptions, five QB hurries, four pass breakups, and recovered a fumble during his impressive junior campaign.
Though he started all 14 games for UA as the WILL outside linebacker, French said there's a chance the coaches will move him inside in the fall if needed.
Biggest question: Will depth emerge at wide receiver?
Akron may only go as far as Nelson takes it, but the issue of who he's going to throw the ball to might be the most pressing concern heading into the summer.
The Zips lost nearly every player with any college game experience of note, leaving them with a completely new group that had to essentially start from scratch this spring in building up chemistry with Nelson.
Senior Kwadarrius Smith is by far the leader of the unit, as he posted a team-high 726 yards and seven touchdowns on 34 catches last season.
After him and sixth-year senior Mykel Traylor-Bennett (33 career catches), though, no other receiver on Akron's roster has more than four career receptions. One wideout just joined the squad from the baseball team, and another played defense last year.
Early outlook on Akron vs. Nebraska
French: "The biggest thing there, to be honest, is what's Nebraska going to look like? I would assume that Akron is going to study a lot of film of UCF to see how they want to do things offensively. As far as I can tell Nebraska isn't sure who the quarterback is going to be. It's really a tough question to answer just because of the question marks surrounding Nebraska.

"But we don't get intimidated. We've played in enough of these big games and big places where we're expected to not win, so from that standpoint, I don't think that we'll be intimidated. After Nebraska, Akron comes home for Morgan State and then go right back out and play at Northwestern and at Iowa State after that. So honestly I couldn't even give you a prediction or a thought on that game right now."
Overall 2018 win-loss expectation
"We have had, frankly, so little success over the years - and this is my 30th year of doing this. Now, that said, two of the last three years they've played in bowl games, we won the division, we won a bowl game.
"The big thing this year is having to play seven road games, including Nebraska, Northwestern, and Iowa State. I anticipate getting to at least six wins and getting to a bowl game again. Our division is going to be loaded with really good quarterbacks, and Akron, let's face it, twice last year the Zips won by one point.
"But I anticipate getting to six and being competitive in the division, but the schedule is not conducive to having a huge year, let's put it that way."