Spielman picks Huskers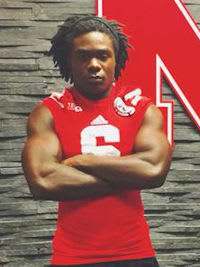 At 1:00 PM this afternoon, Eden Prairie, Minnesota receiver and athlete
JD Spielman
announced on twitter his verbal commitment to
Nebraska
. He is 15th verbal pledge to the Huskers Class of 2016.
The 5-foot-8, 175-pound Spielman attended the Huskers' Junior Day in March, and then returned for his second unofficial to Lincoln last week.
"After talking with my whole family, it was just the whole coaching staff at Nebraska and how everyone there treats the players," Spielman shared about what put Nebraska over the top with him. "And also, how well I fit into the offense that they run there.
"I probably spent the most time with Coach (Mike) Riley and he's a real nice guy. He's also real laid back, he keeps his cool, and he's not a screamer or a yeller. So that's a good thing. He's also consistent no matter who he is talking to or where he is. He always acts the exact same way and that's another good thing about him."
His mother accompanied him on his unofficial to NU and wholeheartedly supports his decision.
"It went well," Spielman recounted. "It was really nice to have my mom come there with me because it was the first football trip she had been on. It was also important that she knows what goes on at the campus, so that she could feel secure about me going to college there.
"My mom said that one of the biggest things she likes there is the coaching staff and just how friendly they were... just how nice and consistent they were. She also liked the academic support that they give to all of their athletes there, and how they have a Life Skills Program. Things like that."
Nebraska targeted him as a receiver and kick returner, according to Spielman.
"I will be a guy who can run jet sweeps and stuff like that, and also be a vertical threat. My strengths would probably be my speed, my quickness, and the fact that I'm not easy to bring down."
Spielman is rated the No. 4 football recruit in the state of Minnesota for this cycle. He originally had planned on playing college lacrosse and had committed in 2013 to Ohio State for that sport.
Now that he has his college decision out of the way, Spielman was asked what his goals for his senior season would be.
"Just for my team and I to have the best season possible and to make sure everyone enjoys it," Spielman said. "And also to end up having another championship."
Spielman has not set up his official visit to Nebraska yet, but he said that he intends to attend at least one, and maybe two or three, Cornhusker home games this season. He's also going to try to make it to the game when NU plays at Minnesota on October 17.
Spielman is the adopted son of Minnesota Vikings general manager Rick Spielman, and the nephew of ESPN CFB analyst Chris Spielman. JD will be attending the Vikings game tonight with his father.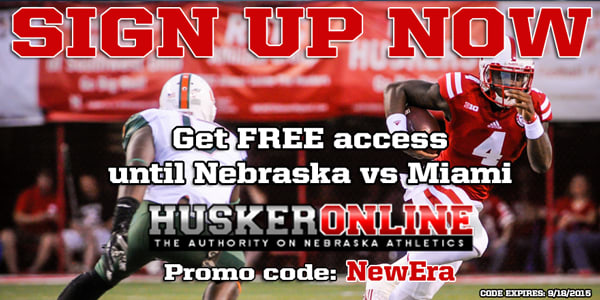 Click
Here
to view this Link.