South Dakota State QB transferring to Nebraska to punt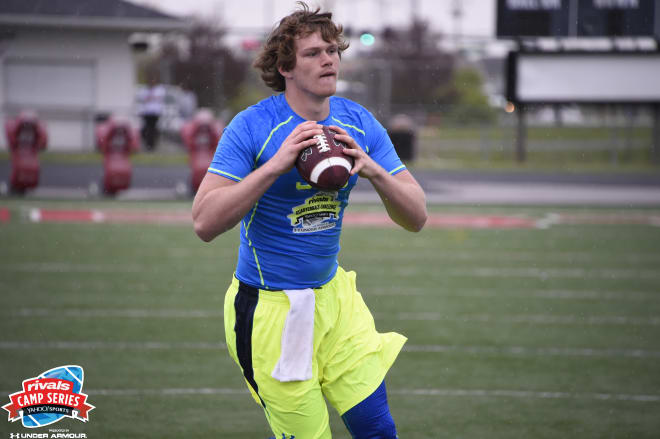 It appears Nebraska is starting to get their punting options lined up for life after Caleb Lightbourn.
Former All-Nebraska punter and quarterback Alec Cromer confirmed to HuskerOnline on Friday he is leaving South Dakota State to walk-on for the Huskers.
"Yes, that's right," Cromer said. "I'll be walking on at Nebraska. I've been talking with (Scott) Frost about it. I plan to walk-on as a punter."
The 6-foot-5, 225 pound Cromer was a scholarship quarterback recruit for the Jackrabbits out of Beatrice in 2016. At that time, Cromer was regarded as the top quarterback prospect in the state.
As a senior, he was a finalist for state athlete of the year by both the Omaha World-Herald and the Lincoln Journal Star.
Cromer was a two-time first-team Super-State and All-Nebraska punter with a 43.2-yard average, and he passed for 1,116 yards and 10 touchdowns, to go along with 336 yards rushing and nine touchdowns on the ground his senior year.
In basketball, Cromer was a two-time all-state selection in Class B, averaging 12.6 points and 6.3 rebounds for the Orangemen his senior season. He was also a standout in track, where he finished fourth in the Class B discus with a toss of 164-11.
Cromer redshirted the 2016 season at SDSU and must sit out the 2018 season per NCAA transfer rules. He will have two years of eligibility remaining after that.