Sichterman is N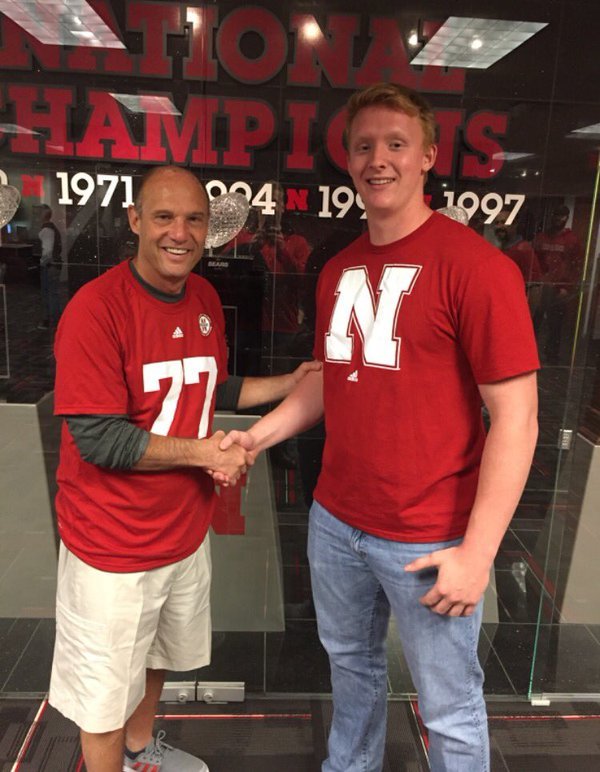 Heading into his weekend visit to Nebraska, King Mills (Ohio) Kings High offensive tackle recruit Matt Sichterman had acquired 25 scholarship offers. He had also unofficially visited Michigan State, Penn State, Illinois, Purdue, Kentucky, Indiana, Pittsburgh and Ohio State.
But what he experienced in Lincoln made him know he had found his collegiate home and he committed to NU before leaving to drive back home.
"Yes sir!" Sichterman confirmed to HOL.com that he is the ninth Husker commit to their Class of 2017. "It was definitely a possibility going in [to my visit], so yeah, I did it. I mean, obviously, before my visit I was able to look up the facilities and stuff, so I knew what to expect facility wise.
"It was just nice getting around the coaching staff and some of the academic advisers and just seeing the plan they have for me when I get in there. Their plan for my future was definitely a big part of my visit."
Sichterman elaborated on exactly what the Husker staff's plans are for him when he gets to Lincoln.
"Obviously, we talked about football and everything, but they took me through the engineering building which I thought was impressive," Sichterman explained.
"They also gave me the whole Life Skills presentation and the academic presentation, and they also have the most Academic All-Americans. So just seeing their academic programs and their student athletes center and everything just really solidified it for me."
The 6-foot-5, 275-pounder had been in frequent contact with the Husker coaches leading up to his trip, but meeting them in person took their relationship to another level.
"Just getting to know Coach (Mike) Riley and Coach Cav (Mike Cavanaugh) was definitely good," Sichterman shared. "In talking to them it will definitely be a love-hard, coach-hard relationship. I was just really comfortable around them and they seemed like coaches that I would enjoy playing hard for.
"Honestly, Coach Cav was telling me about the need they have for [offensive] tackles right now. We were just going over how I would keep working hard at both the right and left [tackles]. He wants me to be a player who can move around and he told me that he likes how competitive and tough I am."

Sichterman was accompanied on his stay in Nebraska by his father who gave him the green light for his son to commit.
"My dad came up with me and he was really amazed with the facilities and everything, but the academic part impressed him even more," Sichterman relayed. "He was impressed with the way they balanced both academics with, obviously, great football and a great fan base and everything like that."
The three-star Sichterman was intending to visit Tennessee and make a return trip to Michigan State after seeing Nebraska, but those plans have now been shelved.
"Oh no, I'm not taking any more trips," Sichterman stressed. "Yeah, I'm done."
The Cornhuskers' 2017 recruiting class is now rated 14th nationally in the Rivals.com team rankings and 5th in the Big Ten conference.