Should Nebraska enter the Joe Burrow sweepstakes?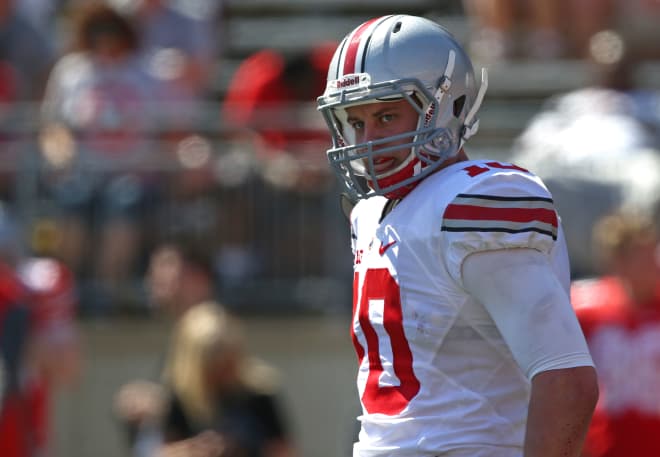 Should Nebraska enter the Joe Burrow sweepstakes? That's been a solid point of debate amongst Husker fans, even since the hiring of Scott Frost back in December.
The connections are obvious. Joe's father, Jimmy Burrow played for Nebraska. In 2002 when Jimmy Burrow was an assistant for Frank Solich, he lobbied to let Scott Frost coach in the Independence Bowl vs. Ole Miss, because Solich had just let go of three of his defensive assistants. Frost was in-between NFL teams training in Lincoln. Solich listened to Burrow, and Frost worked as an assistant coach that month for the bowl game.
Then you have Joe's brothers, Jamie and Dan, who both played at Nebraska.
Coming out of high school, Joe Burrow wanted to go to Nebraska, but the offer never came from former head coach Bo Pelini and offensive coordinator Tim Beck. Then schools like Ohio State, Virginia Tech, Michigan and Michigan State all offered. NU chose to take Kevin Dillman over Burrow, who ended up playing on the junior varsity as a senior at tight end, before ending up at North Texas when Mike Riley's staff dropped him.
Now Frost and his staff are presented with a rare chance to add a two-year grad transfer, and at this point, it doesn't look like the Huskers are in the mix.
A source close to Burrow told me last Thursday: "It ain't happening," when it comes to Nebraska being a landing spot.
At this point, there has been zero dialogue between Frost and the Burrow family.
What that tells me is Frost likes what he has coming out of the spring. Between redshirt freshman Tristan Gebbia, freshman Adrian Martinez and sophomore Andrew Bunch there's enough to get through 2018 without going the graduate transfer route.
Would Burrow upgrade Nebraska's QB talent immediately? Yes. But is it enough to make a true difference and worth disrupting things? That's what we don't know.
Burrow has thrown just 39 passes and has 15 rushing attempts the last two seasons for the Buckeyes. Is that enough to get a clear read on how he'd fit in this system? I think that's where the debate is.
The teams that have already shown early interest in Burrow are LSU, Arkansas, Wyoming and Arizona State. I know Florida has been talked about by a lot of people, but as of today, there still has been zero interaction between the Gators and the Burrow family per a source with knowledge of the situation.
Some things are just not meant to be, and at this time it appears Nebraska going after Burrow is not going to happen, but as we know all it takes is one phone call or one follow on Twitter to change that all.