Saturday notes: Huskers hold first scrimmage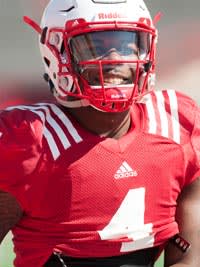 Click
Here
to view this video.
[rl]Nebraska kicked the intensity up to the highest notch so far this fall camp on Saturday night, as the Huskers held their first major scrimmage inside Memorial Stadium.
The two-and-a-half hour session featured as close to a true game feel as possible, with full tackling, kickoffs, punts and referees. Head coach
Mike Riley
said he saw about an equal share of positives and negatives from his team on both sides of the ball, but he was glad to give NU its first big test of camp leading up to the season opener on Sept. 5.
"The offense, in general, there were some nice plays, but the consistency in the running game I did not like," Riley said. "We made some big plays, but we weren't consistent enough with some other drives. There were quite a few drives that were three and out. But there were some pretty good individual plays."
On the flip side, Riley noted that the defense helped cause a fair share of that inconsistency from the offense. He also said the number of big plays given up, especially in the passing game, was certainly a concern.
"We let the defense just play," Riley said. "They blitzed and did it all, so that's probably all good for us… There was a lot of good defense, but I think we gave up in general probably too many big plays. I think one of the key elements to winning games is not giving up big plays - good tackling, and not giving up big plays. We'd like to have their longest play of the game be less than 25 yards, and we probably win. So that's kind of what we'd like to see more of there."
One aspect Riley really wanted to see was how the defense responded to finally being able to have live tackling for essentially the entire practice (quarterbacks were still off limits for hits unless absolutely necessary). When the scrimmage wrapped up, Riley said the tackling quality needed to improve in a big way going forward.
"Not as good as we want, but that's what these scrimmages are for," Riley said. "They spend a lot of time in practice tagging off. We work hard to make sure they're getting into good position to tackle, but it's never quite real until you have to do it. So they find out a little bit more about what they have to do, and I hope the next couple times we scrimmage we tackle more consistently and better than this."
Freshman wide receiver
Stanley Morgan Jr.
stole the show with three touchdown receptions over the course of the scrimmage, and starting quarterback
Tommy Armstrong
also had a solid night, including a 50-yard touchdown run.
"I love seeing that," Riley said. "I haven't seen that in 12 years."
Quick hits
***A few players had to end practice early due to injuries during the scrimmage.
Michael Rose-Ivey
(shoulder),
Terrell Newby
(shoulder),
Taariq Allen
(shin) and
Antonio Reed
(concussion) all were dinged up, but Riley said nearly all should be back by Monday's practice. Riley said Allen's injury was probably the most concerning, but they hope it's just a bruised shin.
***
Ryker Fyfe
took the bulk of the reps as the No. 2 quarterback, and Riley said he's really making a push to lock up the top backup spot. According to Riley, the competition for the No. 2 job is between Fyfe and
AJ Bush
.
***There were about 300 fans in attendance for Saturday night's practice, as members of the Uplifting Athletes foundation were invited to come watch the session. The cheers from the crowd definitely added a fun element to the scrimmage.
***
Nick Gates
once again got the majority of the reps as the top right tackle. Riley said they still haven't established as starting five for the offensive line, but Gates was definitely in a good spot to win the job.
***With Cockrell limited,
Aaron Williams
was one of the first-team safeties.
Joshua Kalu
also continues to work as one of the No. 1 cornerbacks.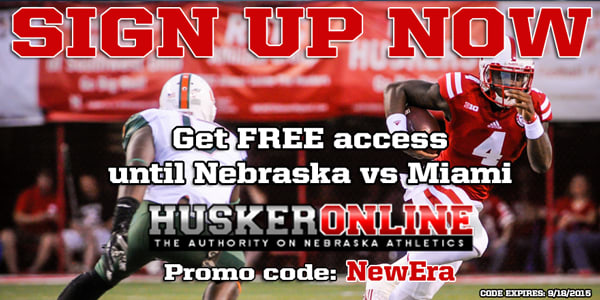 Click
Here
to view this Link.
[rl]