Sam Foltz defined what it meant to be a Husker
In a lot of ways Sam Foltz defined everything it meant to be a Husker.
He was a throwback. A farm boy from the small Nebraska town of Greeley. He was a kid that came to Lincoln as a walk-on to follow his dream and touched so many on that journey. That's why when you start to reflect on his life and what he meant to his teammates, it's hard not to think back to 20 years ago to the tragic death of former NU quarterback Brook Berringer.
In a lot of ways Foltz was a modern day Berringer. Just like Berringer he grew up in a small town and loved to hunt and fish, but most importantly Foltz had that same "it" factor the former Husker quarterback had with people.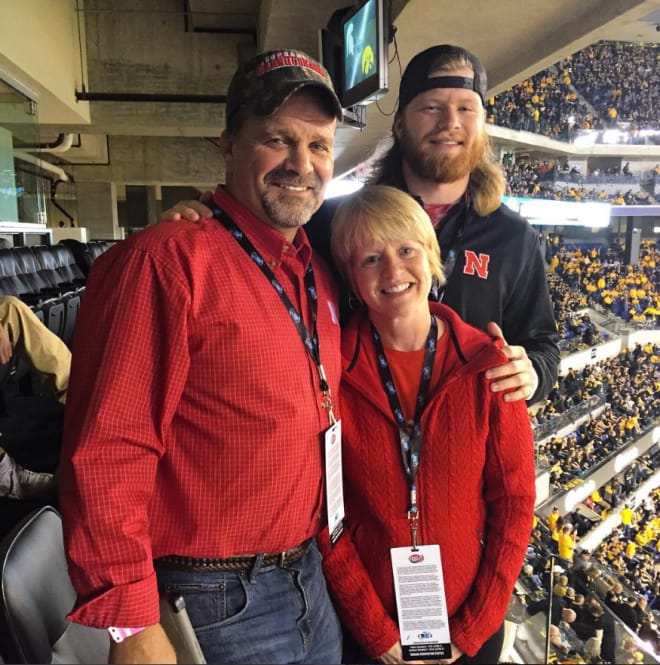 Whether it was his work in the community, or just his interactions with the media, Foltz had a way to make everyone feel important.
Every night after practice Foltz was a regular on the sixth level of the Memorial Stadium press box where he would study with his best friend offensive lineman Sam Hahn.
Often times I would be sitting in that empty press box and get a tap on my shoulder from Foltz asking how "I was doing?". We would have countless conversations over the years, with very few about Nebraska football.
After Foltz's redshirt season in 2012, I remember him having to make the decision to give up playing wide receiver or safety and focus solely on punter.
He was never brought into NU to be the starting punter, it just kind of fell into place. All he wanted to do was find a way to help Nebraska win.
"They said that I am good enough to play either wide receiver or safety, and that I possibly could punt too," Foltz said in 2012 when he decided to walk-on to Nebraska. "It's just a matter of however I can get on the field the quickest."
When Foltz came to Nebraska's football camp in 2011 former Nebraska kicker and support staff member Jake Wesch recently told me he ran a 4.47 second time in the 40-yard dash. When he ran that time Wesch joked "well we just lost our walk-on punter, because there's no way Bo (Pelini) is letting special teams have this guy."
We first saw Foltz's punting talent in the 2012 Nebraska Shrine Bowl. I remember being at the practices at Nebraska Wesleyan and seeing the ball just boom off his foot. He had something special you couldn't teach, but then when you added that with his athletic ability, he became arguably the most talented punter in program history.
"I learned (to punt) on my own," Foltz told me in a 2012 Shrine Bowl interview. "When I was a little kid, my dad was always farming in the fall and had no time to be home, so he bought me a football and I'd come home from school every day and I'd punt the football as far as I could and run after it as fast as I could, bring it back and punt again. I just kind of taught myself how to do it."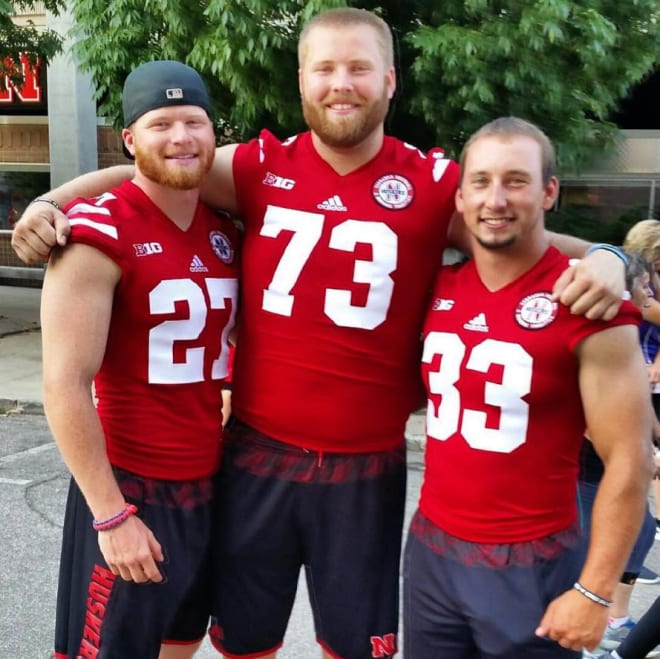 Wide receiver Brandon Reilly first met Foltz during his time in the 2012 Shrine Bowl. They immediately hit it off and even lived together at one time in Lincoln.
They both would eventually go on to earn scholarships after two years, which is unheard of in the modern day history of the Nebraska walk-on program.
"He's the true walk-on story," Reilly said. "A great kid that walked on and earned his spot. Obviously he was going to go to the NFL and punt, and for him to be so close and cut short – I feel terrible for him and his family."
When head coach Mike Riley reflects on his time with Foltz, several things resonated with him over this past year.
"His introduction on the scoreboard before the game where they introduced the starters was 'Sam Foltz, Small Town USA - Greeley, Nebraska.' That's him," an emotional Riley said on Sunday. "He's proud of it. He was really proud (of his small town roots). He was really proud to be a Nebraska football player."
Only one other time in Riley's career as he dealt with losing a player on his team. Riley said it was important for the team just to be together on Sunday to begin their healing process as they remember Foltz and what he meant to so many both on and off the field.
"I'm just so thankful I got to coach Sam Foltz for one year," Riley said. "I would have loved to have done it another year, and then watched him go on and play forever, because he would've."