Rutgers keys to victory and HOL score predictions
After a long week surrounding the Nebraska athletic department, we will finally get back to playing football.
The Huskers (1-2) open up Big Ten Conference play today against Rutgers (1-2). How will this team respond after last week's loss that eventually led to the firing of Athletic Director Shawn Eichorst on Thursday?
As things get closer to kickoff, here are today's keys to a Husker victory over the Scarlet Knights. NU enters today's match-up as an 11 point favorite.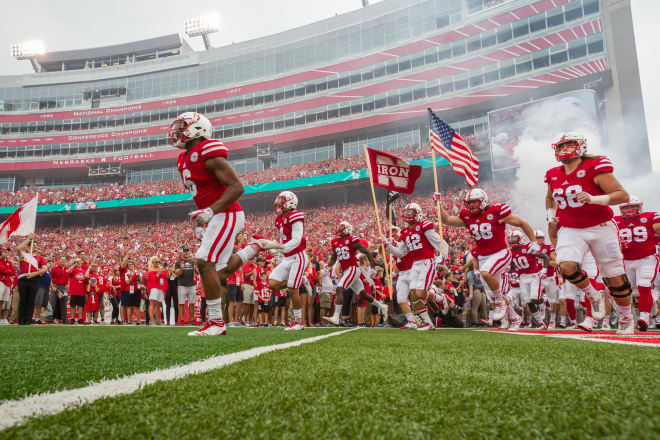 KEY TO VICTORY: Rutgers at Nebraska 
KEY 1: Offensive line play
Both sophomore Michael Decker and freshman Brenden Jaime will be making their first career starts today. How will Nebraska's struggling offensive line look with two fresh faces? This may be the biggest key for the entire day.
KEY 2: Handling adversity
Last week when the Huskers threw two interceptions that were returned for touchdowns, NU did not handle that pressure very well. The played tight, and made mistakes in key situations. They have to respond better to adversity today.
KEY 3: Matching up with a physical offense
Rutgers will attack Nebraska's defense with a different test today. The Scarlet Knights will use tight ends and fullbacks, and come right at the teeth of Bob Diaco's defense. The Huskers have shown this is a strength at times this season. How will they handle that test today?
KEY 4: Play calling/offensive rhythm
I think it will be very important offensive coordinator Danny Langsdorf establishes NU's offensive identity early in this game, and get into a play calling rhythm. We have yet to see that happen much this season. That needs too happen today.
KEY 5: Play with emotion
It's been a roller-coaster of a week in Nebraska. Between the loss to Northern Illinois, how bad NU played in that game on offense, the several different injuries they'll face today and the firing of Eichorst. How will this team respond to all of that? I think it will be important for them to send an early message and play with some emotion.
EXPERT TAKE: Rutgers at Nebraska 
Sean Callahan - HuskerOnline Publisher
Nothing has come easy for Nebraska these first three games of 2017. I think we will finally see some more consistency from this offense, and they will find a way to win ugly.
Nebraska 27, Rutgers 20
##############################
Robin Washut - HuskerOnline Senior Writer
We're past the point of thinking Nebraska can blow anyone out right now, but I do think the Huskers come out and get the job done with their season on the line. This won't be the highest-scoring affair, but the defense does enough to keep Rutgers' stagnant offense in check, and NU's running game carries the load in a much-needed Husker victory.
Nebraska 27, Rutgers 17
##############################
Nate Clouse - HuskerOnline Lead Recruiting Analyst
Nebraska desperately needs to get off to a fast start against Rutgers this week and they finally do that. Things won't be overly pretty on offense, but they put up some points and the defense creates a couple of key turnovers that helps put this game away late in the third quarter.
Nebraska 34, Rutgers 21
##############################
Mike'l Severe - Omaha World Herald Bottom Line
I watched all of the Scarlet Knights' games and they are not the kind of team that should be able to win at Nebraska. At the same time the Huskers' issues on the OL are killing the teams' efficiency ratings. ​This is one that could be a 3 point or 28 point win depending if Tanner Lee gets protection.
Nebraska 26, Rutgers 17
##############################
Andy Kendeigh - KETV Channel 7 Sports Director
The ultimate test of controlling what you can control. Nebraska can't worry about its AD getting fired or all of the injuries piling up at key positions. The players talked about a fresh start and a new chapter with the start of the Big Ten season let's see if they can walk the walk --- I say they will, barely.
Nebraska 24, Rutgers 21
HuskerOnline Week 4 Expert Score Predictions
Week 4
Sean Callahan
Robin Washut
Nate Clouse
Mike'l Severe
Andy Kendeigh

Rutgers at Nebraska

27-20 Nebraska

27-17 Nebraska

34-21 Nebraska

26-17 Nebraska

24-21 Nebraska

Michigan at Purdue

31-21 Michigan

31-20 Michigan

35-21 Michigan

34-17 Michigan

27-24 Michigan

ND @

Mich State

27-24

Mich State

23-20

N. Dame

28-24

N. Dame

31-27

N. Dame

17-16 Mich. State

Penn State @ Iowa

27-23

Penn State

26-23

Penn State

38-21

Penn State

38-20

Penn State

31-28

Penn State

UCF @ Maryland

41-37 Maryland

44-38 Maryland

28-27 Maryland

31-30

UCF

37-33 Maryland

Miss State @ Georgia

24-20

Georgia

21-14 Georgia

30-28 Georgia

30-21

Georgia

27-21

Georgia
HuskerOnline Score Prediction Standings
Expert Picker
Straight Up
vs. the Spread
Cumulative Total

Mike'l Severe

OWH Bottom Line

13-5

12-6

25

Nate Clouse

HuskerOnline

13-5

11-7

24

Robin Washut

HuskerOnline

13-5

9-9

22

Sean Callahan

HuskerOnline

12-6

7-11

19

Andy Kendeigh

KETV-ABC Omaha

8-10

10-8

18