RojoBreakdown: Nebraskas place in the Big Ten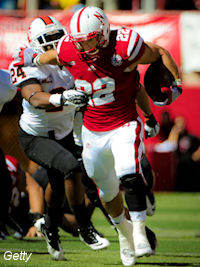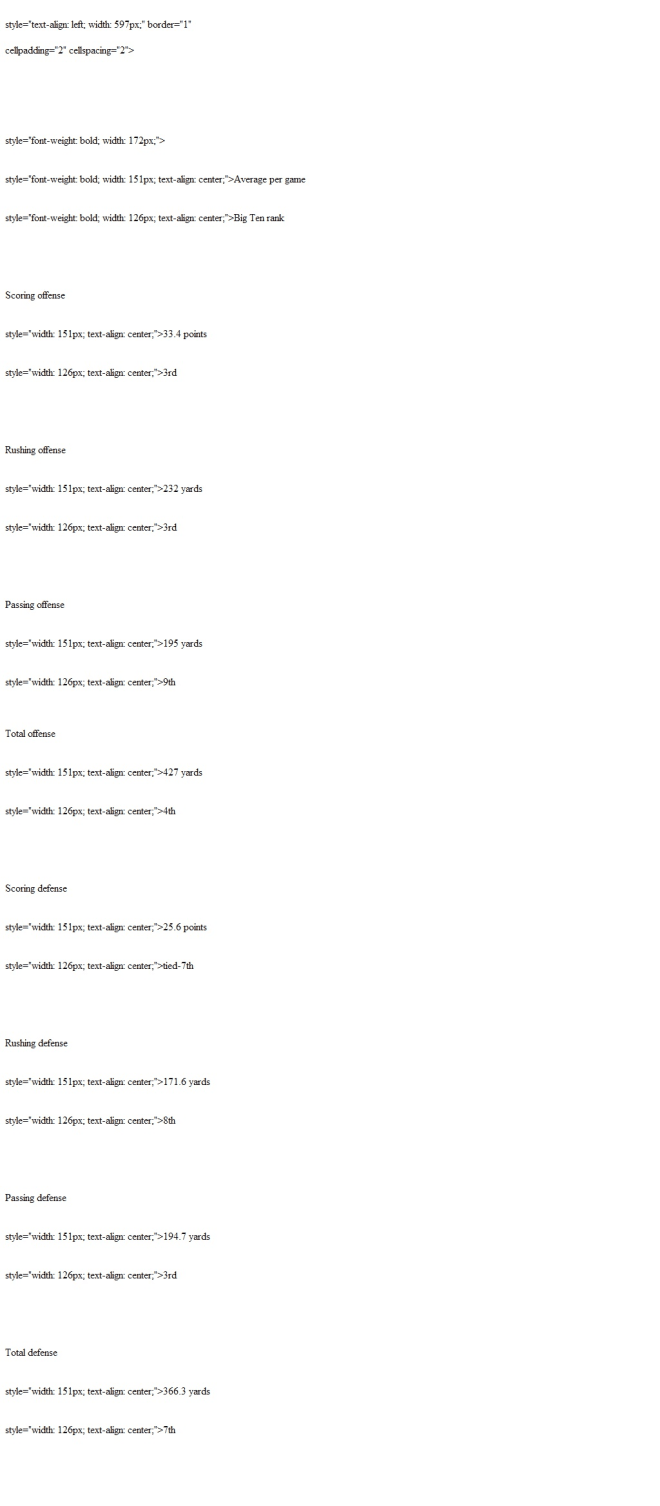 It quickly becomes apparent that, despite former coach Bo Pelini's reputation, the defensive side of the ball let Nebraska down. The Huskers lost critical defensive personnel as it entered its new conference (Ndamukong Suh and Larry Asante in 2009; Prince Amukamara, Eric Hagg, DeJon Gomes in 2010) and was forced into a mini-rebuild with those departures. But every school deals with graduating players, and the Huskers struggled to adapt from the pass-happy styles of the Big 12 to the more run-oriented schemes of the Big Ten.
And that's where the problems truly begin - Nebraska has struggled mightily to stop opposing ground attacks. Melvin Gordon's personal assault on the Blackshirts last fall certainly comes to mind first, but the lack of resistance has been an issue for years. The Huskers have never ranked better than seventh in rushing defense since entering the league (2013).
Things have been better against the pass, but NU has been far from dominant in that area either. The Huskers did post the conference's top pass defense in 2012, allowing just 168.1 yards per game. But Nebraska slipped back to seventh last season (205.8 yards per game) and were carved up by Miami, Illinois and USC. It's tough to say how much the incredible amount of turnover among NU's defensive backs coaches contributed here, but it certainly didn't help.
This isn't to say Nebraska's defense has been all bad. The Huskers have forced 82 turnovers over the past four seasons and ranked in the top five in the Big Ten in takeaways twice. NU has also allowed opponents to convert just 272 of their 785 (34.6 percent) of their third-down opportunities.
As always, it's important to watch the games and not rely solely on statistics. But based on both methods of information gathering, Nebraska's defenses have been a bit lackluster since joining its new conference.
Things have been much rosier offensively. Rex Burkhead, Ameer Abdullah and Taylor Martinez powered a strong rushing attack for the past four seasons, and Wisconsin (268.7 yards per game) and Ohio State (248.7) are the only Big Ten clubs to average more yards per game on the ground. Nebraska led the league in rushing in 2012 and has never finished lower than fourth in the conference. While the Huskers have certainly had some electric and productive runners in the backfield, maybe it's time to give more credit to the offensive linemen - Spencer Long (2012) is the offensive line's only first-team all-conference selection, while Jeremiah Sirles (2012) and Cole Pensick (2013) garnered second-team honors. A team with such a consistent ground game would figure to earn more recognition.
Due to Nebraska's success on the ground, their attempts through the air have been limited. Martinez and
Tommy Armstrong
aren't the most proficient passers to begin with and, though the Huskers ranked fifth in the league in passing yards in 2012, they've finished ninth at best in every other Big Ten season.
But overall NU's offense has been just fine. Over the past four seasons, only Ohio State (37.7 points per game) and Wisconsin (35.8) have scored more proficiently, and just the Buckeyes, Badgers and Hoosiers have averaged more yards per game.
By far the biggest issue offensively has been turnovers. The Huskers led the Big Ten in giveaways in 2012 and 2013 and have topped the Big Ten in fumbles in each of their four member seasons. Since entering the Big Ten, Nebraska has fumbled a staggering 126 times (2.4 per game), losing 62 (49.2 percent). Sure, having the slippery-handed Martinez behind center didn't help, but NU still managed to cough up the ball 59 times (losing 29) over the past two seasons, during which Martinez played a total of five games.
Other than that disturbing trend, Nebraska has mostly been fine offensively.
Urban Meyer
and his stable of five-star recruits will routinely be at or near the top of the conference, and finishing behind Wisconsin's offensive machine is no embarrassment. Bumping up the completion percentage (57.2 percent) certainly wouldn't hurt, but that lack of accuracy hasn't cratered NU's offense yet.
Nothing will change for the Huskers over the next few days in Chicago. Riley, Armstrong,
Jordan Westerkamp
and
Nathan Gerry
will meet the press and say all the right things.
But Riley is a smart man who has seen a lot of football. He knows what needs to be fixed. Rebuilding NU's defense to catch up with the rest of the Big Ten won't be easy and it could take some time for Riley and defensive coordinator
Mark Banker
to assemble the necessary building blocks.
The stats suggest Nebraska has been one of the more stable programs in the Big Ten since entering the league. Boosting that defense will take it to the next level.
For those who are bizarrely statistically inclined, here's the full breakdown based on per-game numbers (Big Ten rank in parentheses):
Offense
http-equiv="content-type">

Defense
http-equiv="content-type">