RojoBreakdown: Looking at NUs pace under Riley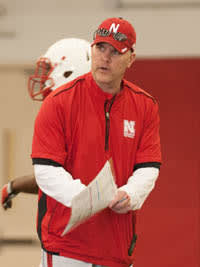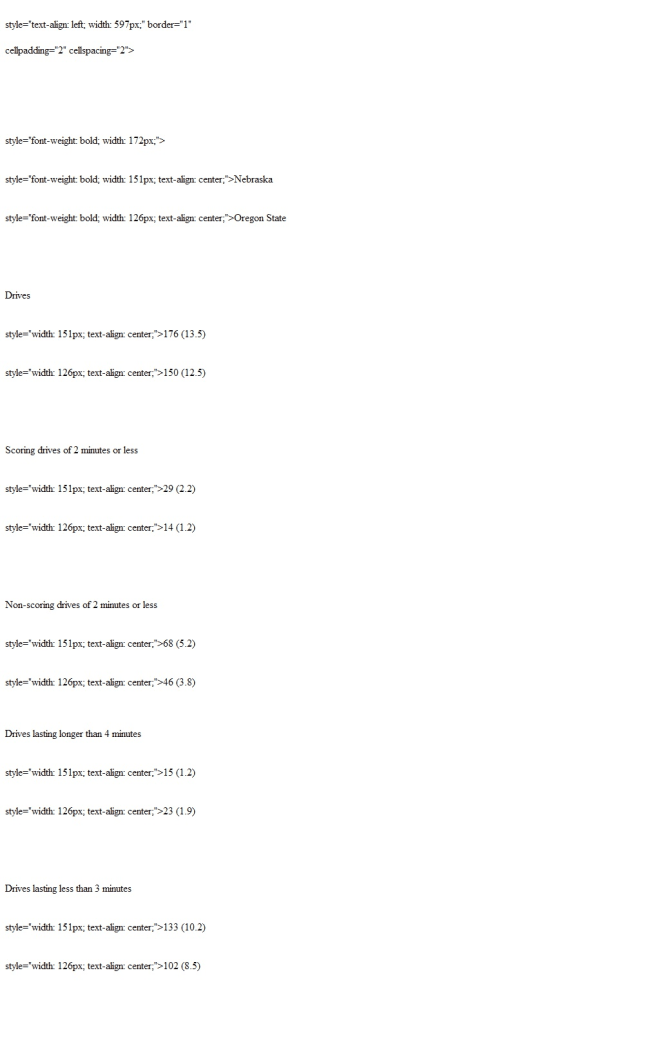 These numbers aren't a complete representation, but they do begin to paint the picture. The Huskers didn't mess around offensively - more than 75 percent of their drives lasted three minutes or less. Nebraska was also very successful at striking quickly. NU used a number of big plays and a quick tempo to put some quick scores on the board.
But the other numbers are somewhat troublesome. Just 15 drives lasted longer than four minutes and nearly 40 percent of the Huskers' drives were over in less than two minutes without registering any points, meaning the Nebraska defense didn't get much time to rest on the sidelines. For a team that rarely rotated on the defensive line and has depth issues at linebacker, that's a bit of a problem.
The Oregon State offense was far less explosive and wasn't nearly as strong of a unit overall. But despite having 26 fewer drives, the Beavers had eight more drives of more than four minutes than the Huskers. It's not a foolproof stat by any means, but those longer possessions helped the offense develop a rhythm and kept their struggling defense off the field.
As Langsdorf said, the Huskers will likely employ a few different tempos, especially early in the year, as the coaches try to find the right fit for their new team. There is no blanket way to grade whether a fast or slow pace is superior, and both styles have had success in college football. The coaches will have to evaluate their personnel and determine how fast the Huskers should operate - and with a few tough nonconference tests on tap, they'll have to do it quickly.