Riley says Armstrong will not practice on Tuesday
Nebraska head coach Mike Riley confirmed on Tuesday that it's going to be pretty similar to last week with how they handle quarterback Tommy Armstrong in practice.
Riley told HuskerOnline during Tuesday's Big Ten Conference call that Armstrong will not practice on Tuesday, as they continue to monitor the hamstring injury he suffered in the fourth quarter against Minnesota.
"No (Armstrong) will not practice," Riley said. "So we will practice kind of like we did a week ago when Tommy was going through the concussion protocol. We'll practice with Ryker Fyfe and Zack Darlington and Patrick O'Brien. Until we know better, that's what we'll head into the game ready to do. We will monitor it day-to-day, but he will not practice today."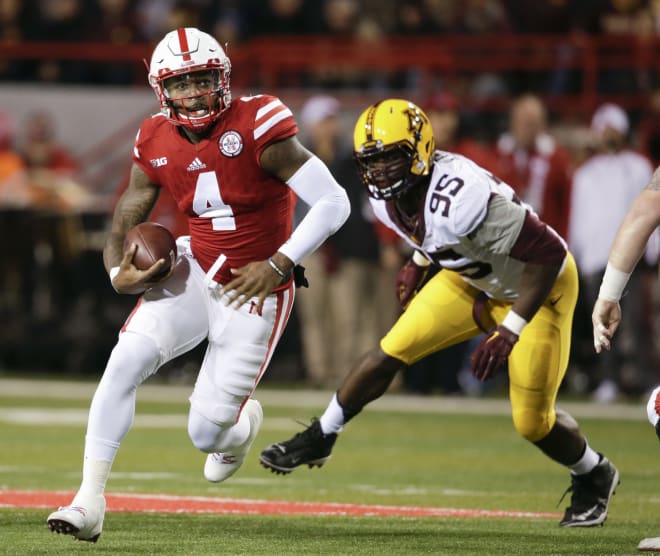 Riley added that hamstring injuries can be very difficult to read, because everyone of them are different.
"I think hamstrings are one of the big mysteries in sports injuries because they are one of those things that start feeling better and you walk around and it feels ok, but immediately when you start to run you start to feel it. It's hard, there's no doubt it. We are hopeful and Tommy is doing a ton of work. They are doing everything they can in the rehab end of it. With the hamstring, we won't know until he can try it and he's not in a position to try it yet."

Last week Armstrong only practiced on Thursday and Friday as he waited to get through the concussion protocol. It wouldn't be a surprise at all if it played out again that way this week.
"You could easily say he is disappointed," Riley said of Armstrong. "Tommy loves to play. He had to go through all the concussion protocol last week, and then bang he's going through a different kind of injury this week.
"He is definitely disappointed, but working hard at the rehab. With a guy like Tommy, I don't count him out, but it's going to be a little bit of time yet before we know if he's got a better shot than we think right now."