Bryant fully healthy, excited for fresh start
The past year has been full of ups and downs for Nebraska running back Tre Bryant.
The St. Louis native broke out as a force for the Huskers last season as he set career highs for carries and yards in the home opener rushing for 192 yards on 31 attempts against Arkansas State. In Week 2 at Oregon he racked up 107 yards and a score on 20 carries before succumbing to a knee injury early in the third quarter.
At the time, then-head coach Mike Riley described the injury as a chronic problem, saying Bryant had "old man knees." After sitting out more than a month of the season, Bryant eventually had surgery in mid-October that ultimately cost him the rest of year as well as spring practices under new head coach Scott Frost.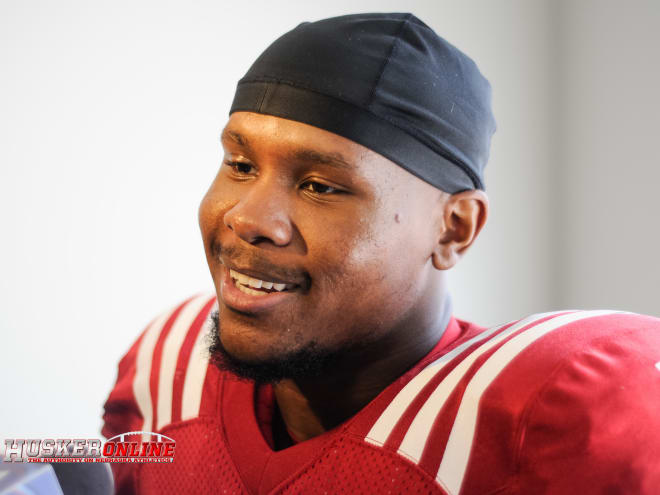 With little being known about the exact issue, Bryant was dealing with there were plenty of questions surrounding his future. However, after a successful offseason of rehab Bryant is fully healthy and ready for the season.
"I feel 100 percent," Bryant said. "Back to normal, even better. I'm excited. It was a long process. I've been out almost a year now so it's just getting back into the swing of things."
Bryant didn't want to go into specifics about the nature of the injury but did acknowledge he had surgery on his right knee. Once summer workouts began, he knew he was on track to play this season as long as he was smart about his overall workload.
"Around the beginning of summer workouts when I was going out there and doing the cuts with everybody else," Bryant said. "That's when I was like, 'Alright, we can get it rocking.'
"It's just the cliché saying of working smarter instead of harder, quality over quantity. You don't need to do everything because of the situation that it is. If you're a competitive person, you want to go out there and do everything, but you also have to listen to your body because you don't want to go out there and be a step behind because you know that's your limit for today."
Running backs coach Ryan Held said he has liked what he's seen so far from Bryant and reiterated their cautious approach with his overall workload.
"I really like what he brings to the table," Held said. "He's kept up with the mental piece, even though in the spring he didn't get any reps. He's been able to go out there and do a lot of good things up until this point.
"Like I said before, we are being smart on his pitch count. We aren't going to wear him out to where he could go downhill. When he tells me he's a little sore, it's over and we move on. We'll be smart. He'll go a few days, then take a day off."
During fall camp last year Bryant said he was in "survival mode," but this year he feels as fresh as ever. When the Huskers took the field on Wednesday, he wasn't even wearing a brace on his knee.
"Even during fall camp last year we were – I'd call it 'survival mode,' Bryant said. "So it was just kind of like, 'Let's see how long we can ride this out.' When I went down it wasn't necessarily a shock, it was just like I wanted to go longer than that.
"I feel fresh. Even working with the guys in the training room and having a set process. Like I said, work smarter not harder. I appreciate Coach Held so much because he'll ask me almost every period, 'You good?' It's just knowing your limit for practices, not trying to tough it out being a competitor."
Bryant finished last season as Nebraska's third-leading rusher despite not even playing two full games. Since he played so little, he was able to apply for and has been granted a medical hardship for the 2017 season, making him a sophomore with three more seasons of eligibility.
"It's actually kind of a blessing," Bryant said. "You get that experience and you also get that year back. So it's like I played two games for free almost."
Now that Bryant is healthy and has a better grasp on how to handle his injury, he's looking forward to seeing what he can do in Frost's offense.
"True matchups, true one-on-one in space," Bryant said. "If you make that one guy miss you may take it 60 instead of having to break five tackles to get to the next level. So it's just a little bit more fun. A little bit more space to breathe."
Held thinks the sophomore back is a good fit for what the offense needs.
"I think he can do everything the job entails," Held said about Bryant. "He can run, he can be a short yardage back, he can run routes, he can bring the speed element and be able to go all the way. He is a complete back, but I just have to see him continuously get his sea legs underneath him where he can go out and function in a game and take a hit."