Radley-Hiles says Nebraska commitment was 'meant to be'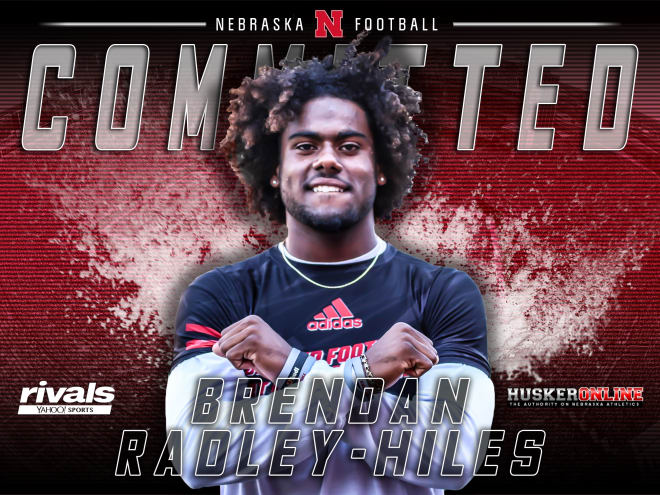 Nebraska kicked off its huge recruiting weekend for the Red-White game with some fireworks as 2018 Rivals100 cornerback Brendan Radley-Hiles announced he was committing to the Huskers.
While the 5-foot-10, 175-pound prospect out of Bradenton (Fla.) IMG Academy may have publicly announced his decision on Friday evening, he says his initial commitment happened at Nebraska's spring game last year. It was a trip that was a last second decision, but one that changed the course of his recruitment.
"A lot of people really don't know it, but I've been committed since my sophomore year last spring," Radley-Hiles said. "Me and Coach (Mike) Riley kept that to ourselves this whole time. It's all been a great ride, but this is where I'm supposed to be.
"I'm a firm believer that God makes no mistakes. I wasn't even supposed to come on the trip the first time we ever visited. I just happened to get lucky and get on the plane and that was actually the time that I first got to Nebraska, met Coach Riley and I committed. It was meant to be."
Radley-Hiles said he instantly hit it off with the Huskers' head coach and his family. Then on top of that his favorite position coach, Donte Williams, was hired last December and his cousin Tyjon Lindsey committed to play for NU in January.
"His pride and joy, his grandson Eli, and I share the same birthday," Radley-Hiles said about Riley. "Miss Dee (Riley) is phenomenal. It was just everything about Nebraska made perfect sense for me to go there.
"Coach Riley was who I wanted to play for immediately, but Donte was the DB coach that I wanted to play for as well. When he offered me at Arizona I told him that I'd like to play for him there, but I didn't know if he was going to be there that long. When he talked to me then after he came to Nebraska he told me, 'Man, I'm going to live here, I'm going to grow here, this is where I want to be and I want you with me.' So it all fell into place, really."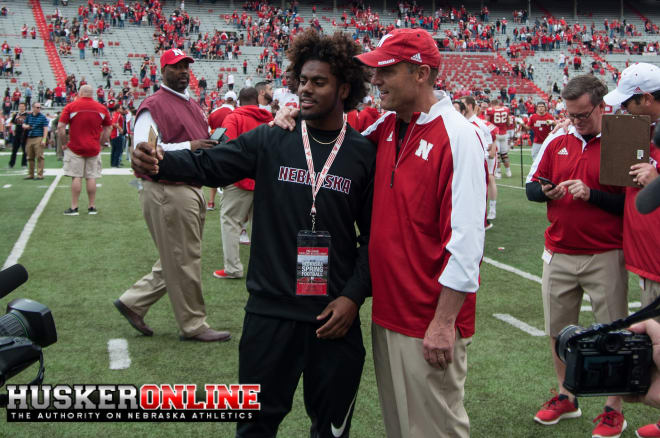 Ranked as the No. 36 overall player in the nation, Radley-Hiles is a known commodity and feels he'll not only be able to help the Huskers on the field, but also help bring other prospects into the fold for the Big Red.
"I have a plan. I have a master plan, I guess you could call it," Radley-Hiles said. "I've been somewhat successful so far throughout my plan and that was to be committed to a university that wants you and that I'm needed. Somewhere I can make a great impact at and that's what I'm going to do. I'm just focused on always getting better and I can do that at Nebraska in front of the best fans in America. That's just something I couldn't pass up on.
"I'm not alone, just know that. It's going to be a two-headed monster coming with me on Saturday. Just know that much."
Radley-Hiles, better known as "Bookie," says Husker Nation can expect nothing but tireless effort from him in the future.
"You're getting a guy that is going to work for everything he ever gets and I won't stop until I get every accolade possible," Radley-Hiles said. "Everything from that Thorpe Award, the Bednarik Award and I'm trying to get that Heisman before Darnay (Holmes) gets to it."