Purdue vs. Nebraska: Keys to victory, HOL score predictions
A month ago nobody thought Nebraska and Purdue would be in a position where both teams would be at 0-3 vs. 1-3. The Boilermakers were able to get their first win last week against a very good Boston College team, while the Huskers are still in search of their first win under head coach Scott Frost.
As things get closer to kickoff, here are today's keys to victory for Nebraska against Purdue, along with our HuskerOnline score predictions for Saturday.
NU enters today's game as a 3 point underdog to the Boilermakers in Lincoln.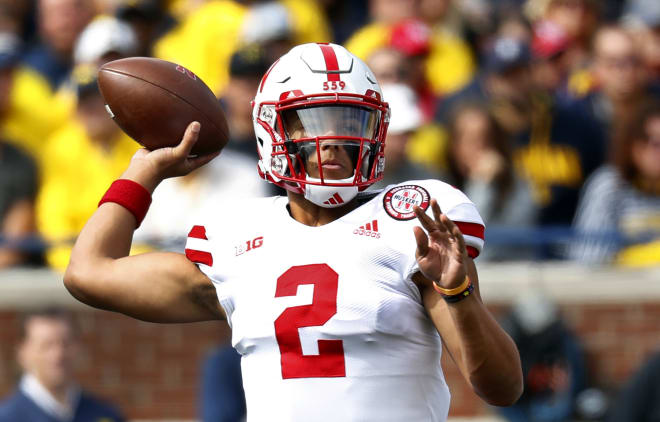 KEYS TO VICTORY: Purdue vs. Nebraska 
KEY 1: The start
14-0, 17-0 and 20-0. These are the first quarter scores for Nebraska over their 0-3 start. You can argue the Huskers have been the worst first quarter team in the country this season, and that has to change today. NU has to find a way to do something good out of the gates. If they get in another hole, it could be a long Saturday in Lincoln.
KEY 2: Containing Rondale Moore
Almost everything Purdue does on offense and the return game centers around the electric true freshman Rondale Moore. He has a Big Ten-best 33 catches for 372 yards and four touchdowns to go along with 132 yards rushing on six carries. On special teams, he'll handle both the kick and punt return duties. He has the chance to be a match-up nightmare for the Big Red.
KEY 3: Finding an offensive rhythm
Nebraska has yet to find an offensive rhythm seemingly since the first half of the Colorado game. NU needs to find a way to get that "first first down" more consistently, and that tends to get things going.
KEY 4: Third down defense
How will defensive coordinator Erik Chinander play his third-down defense today? Will he continue his aggressive approach if his blitz struggles to get home? That was a problem at times last week at Michigan, and David Blough is as good as any quarterback the Huskers will see this season.
KEY 5: Make the crowd a factor
You are at home. Use Memorial Stadium to your advantage. The problem is a slow start plays the stadium against the Huskers. They need to find a way to make it a factor, and that means the offense needs a better start and the defense needs to play with an edge and force some early three-and-outs.
EXPERT TAKE: Purdue vs. Nebraska 
Sean Callahan - HuskerOnline Publisher
Nebraska is such a hard team to read. Their opener with Akron was canceled, they played well in a lot of areas in a loss to Colorado, they were forced to play a back-up QB vs. Troy and were overmatched last week at Michigan. With that said, I think we see a Nebraska team closer to what we saw against Colorado. I think the Huskers find a way to win at home and give Scott Frost his first win as a head coach at Nebraska.
Nebraska 31, Purdue 30
##############################
Robin Washut - HuskerOnline Senior Writer
I wanted to wait until I saw Scott Frost's body language following Thursday's practice, because there was clearly a direct correlation between his demeanor and Nebraska's ensuing performances. Frost seemed pleased, confident, and optimistic, so I'm going to follow suit. The Huskers bounce back with a potentially season-changing victory today.
Nebraska 37, Purdue 34
##############################
Nate Clouse - HuskerOnline Lead Recruiting Analyst
I think this game will come down to how well the players have rebounded from last week's nightmare and coaching. Nebraska has got to find a way to get off to a fast start and I think this is finally the week they do it. With that being said, I do think it's going to be a back and forth battle down to the wire but the Blackshirts get a late stop and NU gets its first win of the season.
Nebraska 28, Purdue 24
##############################
Mike'l Severe - Omaha World Herald Bottom Line
I don't normally go against my numbers (it has Purdue-7) but I have a feeling that Nebraska bounces back in a big way. Nebraska should get a bunch of big plays thru the air and Martinez in the run game will be the difference. I also think NU gets at least +2 turnovers and limits big plays from Rondale Moore.
Nebraska 38, Purdue 31
##############################
Andy Kendeigh - KETV Channel 7 Sports Director
Adrian Martinez hasn't had a full week of practice knowing he was the starter since the opener against Colorado. Coincidentally, the Colorado game was the best of the three played by Nebraska so far. Martinez will run enough, complete enough and the line will block enough to score just enough to beat a decent Purdue team.
Nebraska 31, Purdue 30
HuskerOnline Week 5  Score Predictions 
Week 5
Sean Callahan
Robin Washut
Nate Clouse
Mike'l Severe
Andy Kendeigh 

Purdue at Nebraska

31-30

Nebraska

37-34

Nebraska

28-24

Nebraska

38-31

Nebraska

31-30

Nebraska

Ohio State at Penn State

41-34

Ohio State

31-24

Ohio State

42-36

Ohio State

31-30

Ohio State

34-24

Ohio State

Michigan at Northwestern

27-10

Michigan

31-10

Michigan

33-17

Michigan

27-20

Michigan

38-14

Michigan

Indiana at Rutgers

45-24

Indiana

28-3

Indiana

28-14

Indiana

30-17

Indiana

31-10

Indiana

S. Carolina at Kentucky

34-31

Kentucky

21-14

S. Carolina

27-24

S. Carolina

27-24

S. Carolina

27-24

S. Carolina

Texas at Kansas State

34-17

Texas

24-21

K-State

28-23

Texas

24-20

Texas

31-21

Texas
HuskerOnline Score Prediction Standings 
Expert Picker
Straight Up
vs. the Spread 
Cumulative Total 

Andy Kendeigh

KETV ABC-Omaha

16-7

10-12

26

Mike'l Severe

OWH Bottom Line

13-10

12-10

25

Nate Clouse

HuskerOnline

10-13

10-12

20

Sean Callahan

HuskerOnline

10-13

9-13

19

Robin Washut

10-13

5-17

15