Post-title era team: Running back
Football season is closing in, but there's still some time before fall camp begins. To pass the time, HuskerOnline examined the top five players at each position in the post-title era starting in 2002. Any player who played from that point on is eligible for these lists except for current players because their careers are still ongoing.
Each member of HuskerOnline was asked to rank their top five at each position and points were given in reverse order. For example, if someone rated Zac Taylor as the best quarterback of the era, he received five points, the second-place quarterback received four and so on. The votes were all totaled at the end to form our lists.
We kick things off today by looking at the running backs, which has been Nebraska's more well-stocked positions over the past decade. Here's the voting breakdown:
http-equiv="content-type">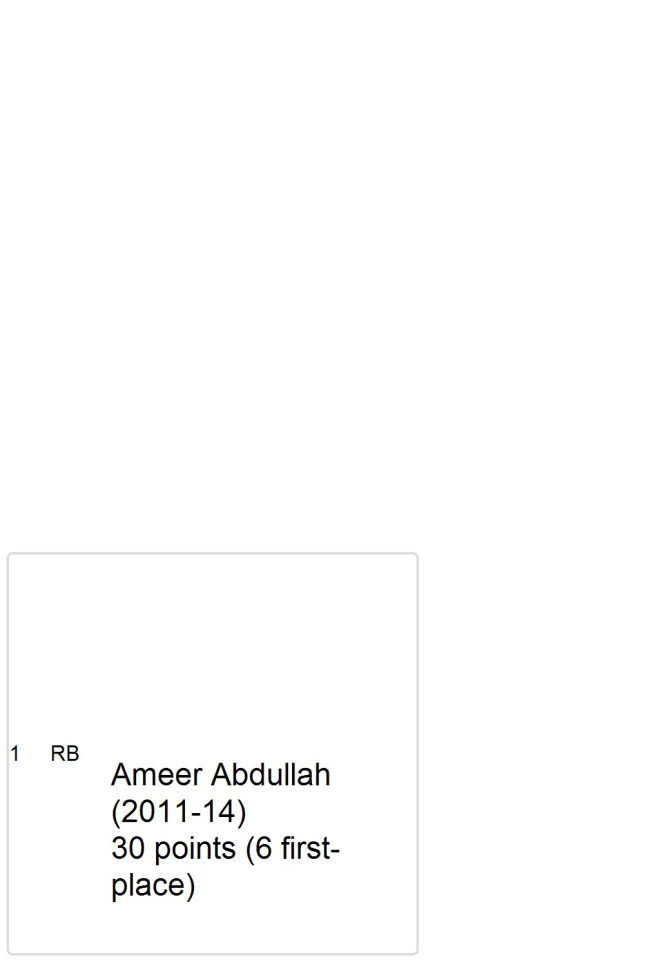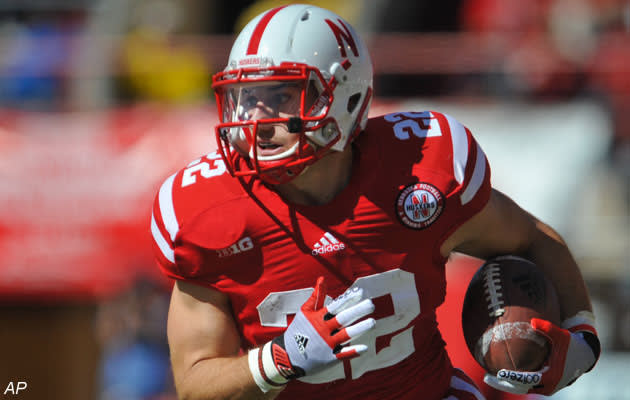 The skinny: Burkhead ranks sixth in NU history with 3,329 rushing yards. His junior season was one of the best in recent memory, as Burkhead rushed for 1,357 yards and 15 touchdowns. He was slowed by knee injuries his senior year but finished out with a memorable 140-yard performance against Georgia in the bowl game. A tireless worker and giving member to the community, Burkhead is one of the most well-liked and respected Huskers of the past 15 years.
3
RB
Roy Helu Jr. (2007-10)
17 points (2 second-place, 3 third-place, 1 fourth-place, 1 fifth-place)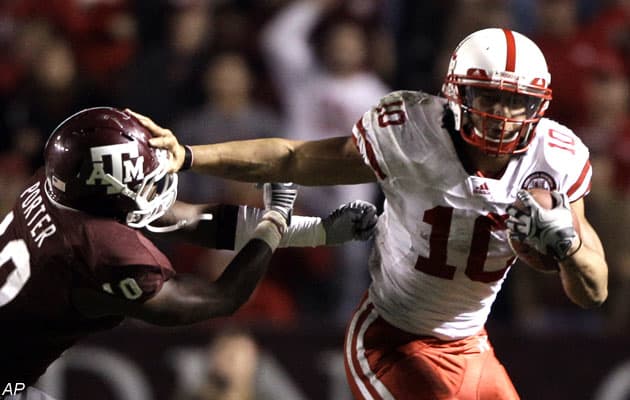 The skinny: Helu ran for 3,536 yards and 28 touchdowns in his career, surpassing the 1,000-yard barrier in each of his final two campaigns (the first Husker to do so since Calvin Jones in the early 1990's). He was a second-team All-Big 12 selection in 2009 and will always be remembered for his school-record 307-yard outing against Missouri as a senior. Helu consistently put up numbers but didn't have the lasting impact of the two players above him on this list.
4
RB
Cory Ross (2001-05)
10 points (1 third-place, 2 fourth-place, 3 fifth-place)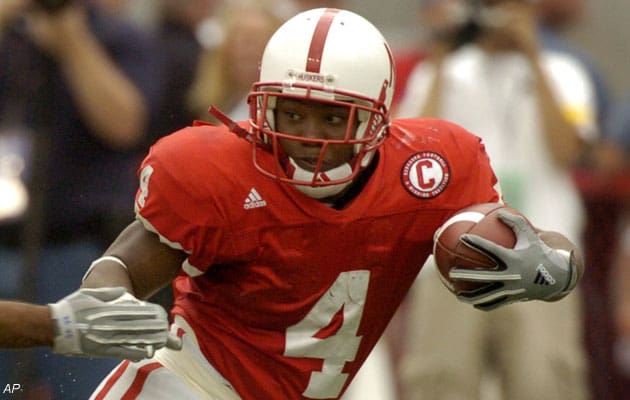 The skinny: Affectionately nicknamed "Pork Chop", the 5-foot-6 bowling ball racked up 2,877 career yards despite not becoming the full-time starter until his junior year. A second-team All-Big 12 pick in 2004 and 2005, Ross was one of the most prolific receiving backs in school history, hauling in 71 passes in his career.
5
RB
Brandon Jackson (2004-06)
9 points (1 second-place, 2 fourth-place, 1 fifth-place)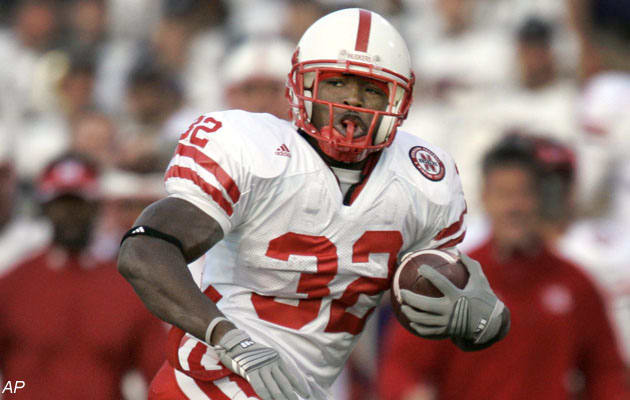 The skinny: Jackson's brilliance at Nebraska was like a shooting star - it didn't last long, but it was a sight to behold. After totaling just 108 carries his first two years, Jackson grabbed hold of the starting job midway through his junior season and never looked back, averaging over 100 yards in NU's final nine contests. He finished with 989 yards that season then left early for the NFL, making him the only back on this list without a 1,000-yard season. Jackson's biggest downfall was that he had to share the field with Marlon Lucky, Kenny Wilson and Cody Glenn - had he had the backfield to himself, his numbers would undoubtedly be much higher.
Click
Here
to view this Link.
[rl]