Players have taken notice of low projections for 2016 Huskers
It's one thing if gauge the local barometer of the expectations for the 2016 Huskers, and another to gauge the national perception.
After late season wins over Big Ten champion and College Football Playoff member Michigan State, along with an impressive victory over UCLA in the Foster Farms Bowl, most people locally have a high level of optimism for Nebraska in 2016 that they can contend for the West Division crown.
However, if you look at all the major preseason predictions out there, not one publication has NU winning the Big Ten West or even in the top 25. The most popular bowl prediction out there is the New Era Pinstripe Bowl in New York, which would put the Huskers at about a 7 or 8-win season.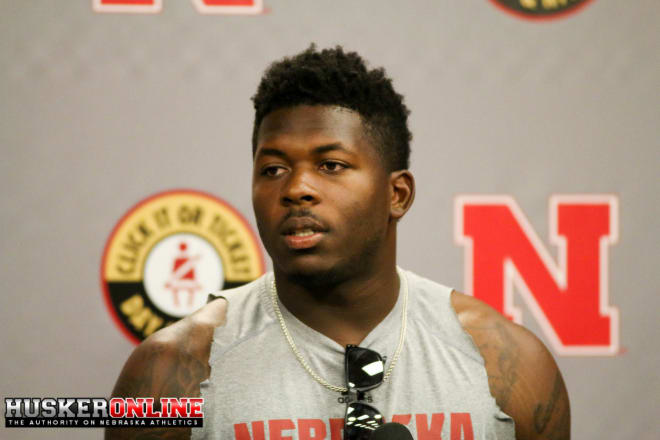 The unofficial (but technically official) Big Ten preseason poll put together by the Cleveland Plain Dealer has Nebraska picked second in the Big Ten West behind Iowa – the fourth consecutive year NU has been picked second or third by the CPD poll in their respective division.
There's no question the low expectations out there for the Huskers in 2016 have gotten the attention of the locker room.
"Yeah I hear things like that, but when you aren't highly recruited you kind of tend to not read things like that," senior wide receiver Brandon Reilly said. "So I don't read into much but obviously I have been told that but I don't really care. Let them say what they want."
Reilly then gave his take on why people should buy stock on this 2016 Nebraska team that most national experts have approached with a "wait and see" attitude.
"I'd say just feeding off last year, the closer we are as a team and the confidence boost especially after the UCLA game," Reilly said as to reasons why people should buy stock on this Nebraska team. "You know everyone doubted us if we should even be in a bowl game and playing UCLA thought we'd get get run out the door.
"Seeing how we just kind of single handedly dominated that game. I think a lot of guys truly bought into the new system and another year in it and everyone is more comfortable and we are pretty effective."
That seems to be the general sense right now. Last year there was a lot of hesitancy by key players at times to fully buy in, but after the way things ended against UCLA it changed the course of the off-season.
"This team's definitely hungry," quarterback Tommy Armstrong said. "We definitely want to be able to go out and win games this year. That's our biggest goal and I feel like we've all bought in this spring and in the summer."
For seniors like linebacker Josh Banderas, this season is big for several different reasons.
For one, Banderas has never been a part of a Big Ten championship game, along with he's never been able to put up the big numbers people have been wanting to see from him since he arrived to campus in 2013.
"I'm taking the pressure as more of a challenge more so than 'this is it' or it's 'now or bust,'" Banderas said. "I know if ultimately we can get it done as a team, it will pay off for me."
If this 2016 Husker team is going to take the next step, it's going to start with the offense, which may be one of the best units on paper right now in the Big Ten.
"I feel like we know what our capabilities are as an offense and we know we are cable of being a lot better than we were last year," senior running back Terrell Newby said.
The Huskers take the field for Fall Camp practice No. 4 on Monday afternoon at 3:30 pm.