On brink of NU history, Brown not focused on individual success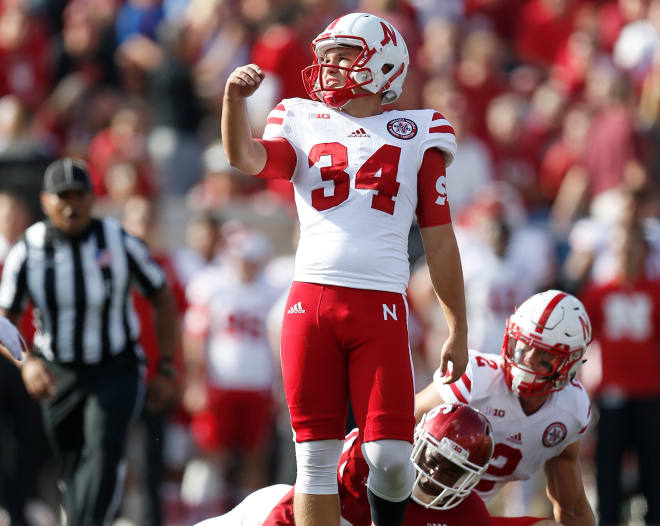 Following the end of his sophomore year, Drew Brown had very clear and very lofty goals set out for himself and his best friend.
He and Nebraska punter Sam Foltz were going to become the first teammates ever to win the Lou Groza and Ray Guy awards in the same season.
A year later, the unimaginable tragedy of Foltz's death and his own growth as a man because of it have reshaped Brown's priorities entering his final season as a Husker.
"I just want to be able to help the team as much as I can," Brown said. "I could get caught in individual goals, whether it's stats or awards, but if I'm just just focused on helping the team as much as I can, those things kind of fall into place.
"I don't want to get too caught up into goals statistically, I just want to win as many games as I can."
It's a very humble approach for a player who is poised to end his career as one of the most productive place kickers in Nebraska football history.
The Southlake, Texas, native has topped 100 points in his first two seasons with the Huskers and is now 47-of-62 on field goals in his career. Though 2016 was the first time he didn't crack the scoring century mark, Brown still connected on 12 of his 14 field goal attempts and all 38 of his extra points.
Now with 282 career points, Brown ranks seventh on NU's all-time list and fourth among kickers. Assuming he can match his numbers from earlier in his career, Brown would be on pace to move into the top three on the school's all-time scoring list.
As if that weren't enough, Brown's 47 career made field goals currently rank third in NU history and are just 21 behind Alex Henery's school record of 68.
That impressive production helped him become one of 30 players selected to the Groza Award preseason watch list last month. Nebraska has never produced Groza Award winner since the award debuted in 1992.
It's a bittersweet feeling for Brown to have so much in front of him going into his senior season. He and Foltz never got the chance to achieve their goal of being Groza and Guy award winners together, and now he has the chance to realize the dream that Foltz never had.
That's why Brown is dedicating every game, every field goal, every extra point, and every kickoff this season to his fallen friend.
"For me, it's like Sam never got to play a senior season," Brown said. "I'm lucky enough to be able to do that. There's a lot of different motivations and different things that I can lean on for this season, but that's for sure going to be a top priority, that every single kick that I have is one he wasn't able to have.
"I think that's a great motivator not only for me, but for everyone on the team as well. It's something that I take a lot of pride in, and I'm excited to play out this senior season for him."