Omaha Westside DB Koby Bretz gives Nebraska commit No. 15
Nebraska picked up a verbal commitment No. 15 from Omaha Westside DB Koby Bretz on Monday.
The 6-foot-2, 195 pound Bretz is slotted to start his NU career off at safety, but has the ability to eventually move to outside linebacker in the future.
Bretz said he informed Husker head coach Scott Frost of his decision to commit on Sunday night.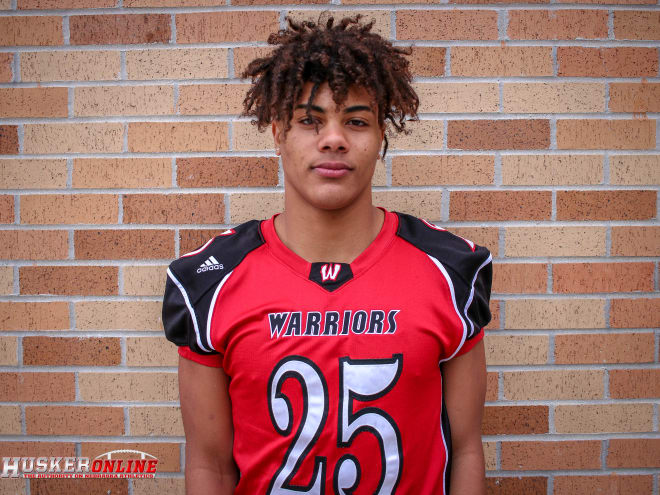 "I just couldn't pass up on that opportunity," Bretz said. "They said I am going to start out at safety, but as I gain weight I have the possibility to move to outside linebacker.
"I always wanted to play for Nebraska. I texted (Coach) Frost last night and said 'I'm all N man. I am ready!' He was pretty excited. He said you will be a great addition to the team."
Over the last several months, Bretz also had to work very hard in the classroom to get his academics in line to get an offer from NU.
Many experts felt Bretz was just as good, if not better on film than current Warrior four-star Minnesota corner commit Avante Dickerson. The only thing that held back the early offers were teams checking in on his second-semester academics.
"I definitely had to work hard in the classroom," Bretz said. "That's where I had to work the hardest. I really started to focus on my academics. My athletic talent was always there, so I just had to grind it out and keep pushing. I knew my time would come sooner rather than later."
Bretz picked NU over Kansas State, Wyoming and Northern Illinois.
"Nebraska has been great in motivating Koby to work hard on his academics," Warrior head coach Brett Froendt said on Monday. "They know his talents on the field are at high level and are really excited to get him."
Bretz will be one of four Division I football recruits in Westside's Clas of 2021, joining Minnesota DB recruit Avante Dickerson, Northern Illinois DL recruit Cade Haberman and North Dakota State QB recruit Cole Payton.
The Warriors open up play on Thursday night against rival Omaha Creighton Prep.
"It's pretty special playing with all those boys, knowing we have a lot of talent across the board," Bretz said. "We just don't have to rely on one player. We can give to you in several ways.
"I gave Avante (Dickerson) a hard time that we are going to be going against each other after this season. That will be a big rivalry.
"I just wanted to get this decision out of the way so I could have my full attention on the team and make it back to Memorial Stadium and get a ring this year."
Froendt added this group is excited to get back on the field and avenge last year's disappointing loss in the state championship game to Bellevue West.
"Having the talent is great, but unless the talent leads and has an elite work ethic we will fall short of our goals," Froendt said. "I believe this group is determined not to let that happen.
"Additionally, they are all special athletes but also great kids with unique personalities. The diversity of skill sets and personalities is a joy to coach."