Ohio State keys to victory and HOL score predictions
COLUMBUS, Ohio - How will Nebraska bounce back today after losing their first football game in 11 months? The No. 9 ranked Huskers (7-1, 4-1) travel to No. 6 ranked Ohio State (7-1, 4-1) to take on a Buckeye team that has struggled over the last month.
Here are today's keys to victory for Nebraska vs. Ohio State, along with our official HuskerOnline expert score predictions.
The Huskers enter today's game as a 17 point underdog to Urban Meyer's Buckeyes.
KEYS TO VICTORY: Nebraska at Ohio State
KEY 1: Being mentally prepared
Two straight weeks of road night games at big venues is a tough task. I honestly can't remember a stretch like this, other than Penn State and Michigan back-to-back on the road in 2011. It takes a lot of mental preparation to get back to work after a tough road loss, but when it's Ohio State across the other sideline that should get anybody's attention.
KEY 2: Force Ohio State to be a passing offense
Ohio State leads the Big Ten in rushing and they are an offense that wants to run it for 250 to 300 yards a game on the ground. Nebraska needs to limit the Buckeyes ground game and force J.T. Barrett into throwing situations.
KEY 3: Win the one-on-one match-ups on the edge
Ohio State's secondary against Nebraska's wide receivers will be one of the bigger match-ups to watch. The Buckeyes are young, but extremely talented in the secondary. They forced Oklahoma's Baker Mayfield into two interceptions and he completed just 53.1 percent of his passes. They have the ability to lock you down, and the Huskers cannot let that happen if they want to win.
KEY 4: Don't get pinned by Ohio State's special teams
The kicking game has always been a strength for Urban Meyer's teams at Ohio State. The Buckeyes are one of the best teams in the nation with a 42.7 net punting average and they average over 47 yards a punt total. They also do a good job of pinning your kickoff return team inside the 20 yard line. The Huskers need to have a game plan for this.
KEY 5: A special night from Tommy Armstrong
If Nebraska is going to win in Columbus, they need a special night from quarterback Tommy Armstrong. This has to be a game where it all comes together for him and he sees open guys down the field and creates plays on the ground with his feet. Without a big night from Armstrong, it's going to be hard for the Huskers to win this game.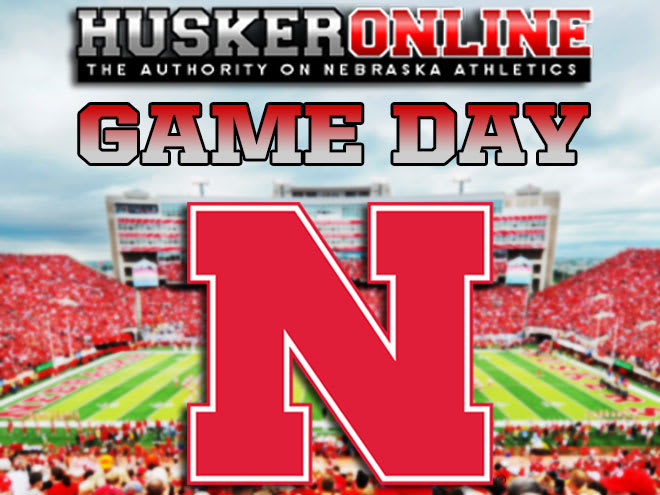 Sean Callahan - HuskerOnline Publisher
Nebraska will take Ohio State into the fourth quarter, but they won't have enough horse power to pull the upset off in Columbus as a 17 point dog. The Huskers will struggle with the Buckeyes secondary to find big plays down the field and lose a tough one in the Horse Shoe.
Ohio State 30, Nebraska 23
##############################
Robin Washut - HuskerOnline Senior Writer
Nebraska proved it could more than hold its own on a stage of this magnitude last week at Wisconsin, and I think the Huskers will once again prove to the nation that they are much better than many are giving them credit for going into Ohio State. However, I'm not sure that will be enough to go on the road in primetime and knock off a Buckeye team that very well could end up in the College Football Playoff at the end of the year.
Ohio State 31, Nebraska 21
##############################
Nate Clouse - HuskerOnline Lead Recruiting Analyst
The play of Tommy Armstrong will once again likely determine the outcome of the game for Nebraska. I think we'll see Armstrong have his share of good plays, but also have a few costly turnovers. Having Cethan Carter back should give NU a boost on the ground and the game will be within reach into the fourth quarter. Nebraska will cover, however a late score by the Buckeyes seal NU's fate in the Horseshoe.
Ohio State 31, Nebraska 21
##############################
Mike'l Severe - Omaha World Herald Bottom Line
I think the Huskers play well early and maybe even lead. But the skill level for Ohio state takes over and the Buckeye defense forces a couple of turnovers that lead to quick scores. It will take a nearly perfect game for NU to win and I don't think they have that in them at this point of the season.
Ohio State 38, Nebraska 24
##############################
Andy Kendeigh - KETV Channel 7 Sports Director
It's legacy night in Columbus for Tommy Armstrong. The senior quarterback is rewriting the Nebraska record book but his record vs. top 25 teams? 3-6. He's never beaten a top 25 team on the road (I'm not counting the neutral site Gator Bowl win vs Georgia) and this would keep his team in the driver's seat not only in the Big Ten West but also keep Nebraska in the playoff conversation. I think Tommy gets it done, rises to the occasion and the Big Red gets the statement win it needs.
Nebraska 27, Ohio State 24
HuskerOnline Week 9 Expert Score Predictions
Week 9
Sean Callahan
Robin Washut
Nate Clouse
Mike'l Severe
Andy Kendeigh

Nebraska @ Ohio State

Ohio State

30-23

Ohio State

31-21

Ohio State

31-21

Ohio State

38-24

Nebraska 27-24

Wisconsin @ Northwestern

NW

20-19

NW

23-22

Wisconsin

24-14

NW

14-10

Wisconsin

21-17

Iowa @

Penn State

Penn State

30-27

Iowa

17-13

Penn State

28-24

Penn State

23-20

Iowa

14-10

Okie State @

Kansas State

KSU

34-30

Okie State

34-31

KSU

30-28

KSU

24-20

Okie State

31-27

Texas @
Texas Tech

Texas

38-34

T. Tech

58-39

T. Tech

42-35

T. Tech

48-41

T. Tech

47-47

Alabama @

LSU

Alabama

27-23

Alabama

21-10

Alabama

31-21

Alabama

30-23

Alabama

20-10
HuskerOnline Score Prediction Standings
Expert Picker
Straight Up
vs. the Spread
Cumulative Total

Andy Kendeigh

KETV-ABC Omaha

32-16

26-22

58

Sean Callahan

HuskerOnline

30-18

26-22

56

Nate Clouse

HuskerOnline

27-21

27-21

54

Robin Washut

HuskerOnline

28-20

25-23

53

Mike'l Severe

OWH Bottom Line

27-21

26-22

53