Notes: Patience pays off for senior Sterup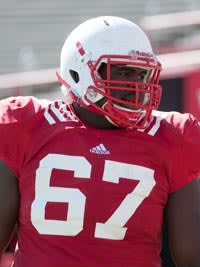 Click
Here
to view this video.
[rl]Going into his fifth and final collegiate season,
Zach Sterup
was asked to do one of the hardest things with which a senior could be tasked.
After starting 10 games at right tackle last season, Sterup had to take a step back on Nebraska's depth chart and relinquish his starting job to true freshman
Nick Gates
, who earned a spot on the first-team offensive line in the eyes of NU's new coaching staff with his play during fall camp.
Not only that, the Hastings, Neb., who had played in 25 games during his career ended up not even seeing a single game snap through the first five weeks of the season because of the way offensive line coach
Mike Cavanaugh
prefers to stick with his starting group and not rotate unless necessary.
"You go through adversity all the time," Sterup said. "There were some low points and there were some high points, just like everyday life. But there were some low points, yeah."
As frustrating as the start of the year was for the 6-foot-8, 320-pound Sterup, his patience finally paid off when his number was called once again in last week's loss to Wisconsin. When Gates went down midway through the game with a high ankle sprain, Sterup took his place at right tackle for the rest of the game and held his own against an aggressive Badger pass rush.
In fact, Sterup helped the o-line keep Wisconsin's front seven - which came in averaging 3.0 sacks per game - from getting to quarterback
Tommy Armstrong
once on 28 passing attempts. He also helped the Huskers rush for 198 yards against a UW defense that ranked fourth in the Big Ten and 14th nationally in run defense at 94.4 yards per game.
"It was a struggle for a little bit, but I just wanted to be here for my teammates," Sterup said. "I was still practicing hard, still trying to bring energy to practice and make this team as good as it can be."
With Gates already ruled out for this week's road game at Wisconsin, Sterup is in line to make his first start since facing the Gophers on Nov. 22, 2014, before a knee injury forced him to miss the final two games of the season and then all of spring practice.
While he could have easily let the frustration of the past few months get the best of him, Sterup stuck with it and is now back in the position he always hoped he would be. No matter how long his time as a starer lasts this season, Sterup is just thankful he at least got his chance.
"Family, friends and faith," Sterup said of what kept him on track. "My parents kept telling me it would come around and get better, and I waited. That's really what got me through, that and my teammates."
Quick hits
***Offensive coordinator
Danny Langsdorf
said he thinks Kondolo will be OK for Saturday's game at Minnesota, but should he have to miss any time his top backups are
Chris Long
and
Jerald Foster
. Langsdorf said both Long and Foster have looked good in their reps with the second-team offense, but it's hard to evaluate them since neither has played a meaningful game snap.
***Langsdorf was asked to sum up the struggles in the passing game the past two weeks, and he said it was a combination of a number of different factors. He said Armstrong has been off a bit on some of his passes and has been throwing off his back foot at times under pressure. However, he said the receivers have also struggled, dropping six passes against Illinois and two more against Wisconsin. Some high snaps from center
Ryne Reeves
have also thrown off the rhythm of pass plays, he said. If NU can get the timing back on with Armstrong and his wide outs, Langsdorf said the passing numbers should increase in a big way.
***Langsdorf critiqued his play calling through six games and said one area he needs to get better at is not getting scared off from calling a certain play if it's not successful right away. That's especially the case in the running game, as he's aware that he's gone away from some power runs when they are stopped for no gain or losses early on.
***Langsdorf agreed with head coach
Mike Riley
and said
Terrell Newby
would be the feature running back from here on out. He said it was important to have that bell cow at running back, but also said they would continue to sub in some other backs to keep Newby fresh and for some situational plays.
***Foster squelched the rumors that started swirling this week about him potentially transferring from Nebraska. He said he understands the importance of patience and waiting for his turn, and he's excited for his role on the offensive line in the coming years.
***Foster also said the offensive line met with former NU great Will Shields when he was in town for Saturday's game, which he called an "awesome" experience. He said Shields' message was not to just rely on the coaches to get you better, and that to truly be great you have to put in the work on your own to get yourself there.
***
Andy Janovich
said that while it was cool to score touchdowns, he would much rather blow someone up with a lead block or on special teams. He said he sometimes wishes he would have played linebacker instead of fullback because he likes to hit people so much.
***Running backs coach
Reggie Davis
said
Jordan Stevenson
is not taking any reps with the second or even third team offense in practice and is just focusing on kickoff return work and scout team offense. That means any fantasies of Stevenson bolstering NU's running back rotation this season aren't going to happen.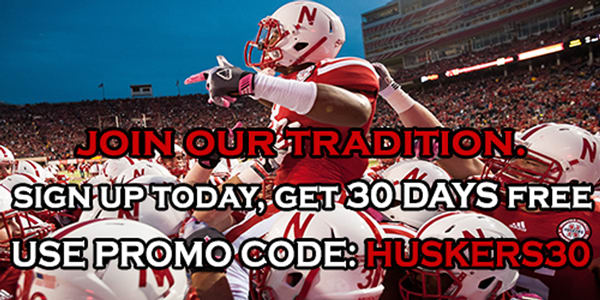 Click
Here
to view this Link.
[rl]