Notes: Huskers pull Stevensons redshirt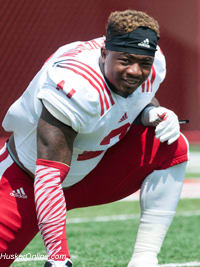 Click
Here
to view this video.
[rl]With a 2-3 record and the Huskers reaching arguably the most important part of their schedule, Nebraska is pulling out all the stops.
The team is pulling the redshirt off of running back
Jordan Stevenson
, who didn't play in NU's first five games.
Mike Riley
said the true freshman will serve mostly in a special teams role initially, particularly at kick returner. The Huskers are averaging just 18 yards per kickoff return, good for 106th in the nation.
"I know it's a little bit crazy, especially with our situation at backs," Riley said. "But we talked to him about it and if we do it like this initially it's something that he wants to do. I know it doesn't make a lot of sense necessarily, but we might need him and we need more returners going right now. He wants to do it. I've gone through all the pros and cons, the pluses and minuses."
A four-star recruit, Stevenson originally committed to Wisconsin. But he opened up his recruitment after being denied admission and Nebraska was able to scoop him up. Stevenson ran for 2,530 yards and 28 touchdowns as a senior at South Oak Cliff in Dallas, Texas.
Though the Huskers' situation at running back is very much in flux, Riley said Stevenson might need more seasoning before the team uses him much in the backfield.
"That all depends on readiness," Riley said. "He got hurt and missed most of camp, so as far as knowing everything that we're doing and fitting in right now, that part of it is going to take some time. He's been mostly a scout team player."
Akinmoladun down for a few weeks
The defensive line has been beset by injuries this season and got more bad news -
Freedom Akinmoladun
suffered a knee injury and will miss the Wisconsin game this weekend.
"It's already been scoped," Riley said. "We hope it's a two-week deal, but he won't be playing."
Akinmoladun has been one of the bright spots on the defense so far this year. The redshirt freshman has quickly become Nebraska's best pass rusher and leads the team with 4.5 sacks, seven tackles for loss and four quarterback hurries.
The good news is that defensive tackle
Vincent Valentine
could return this weekend, allowing Nebraska to keep
Greg McMullen
at defensive end. If Valentine can't go, Riley said McMullen is ready to move inside and play tackle, which would likely mean more
Ross Dzuris
on the outside.
"It's all dominoes," Riley said. "That was a deep position a while back. It's not anymore. It's a concern.
Sedrick King
,
A.J. Natter
, all those guys are ready to play. We've put
Logan Rath
up active with the group, so he will be dressed and ready to play inside.
"We do still have some options there without having to put Greg there. But Greg is smart and experienced and he could do it and he'd be OK."
Quick hits
***Linebacker
Josh Banderas
(groin) both did not participate in the walk-thru. Riley said both Banderas and cornerback
Daniel Davie
(groin) have already been ruled out for Saturday's game.
***Riley said
De'Mornay Pierson-El
has practiced all week, as despite a minor "scare" early on with his foot, the sophomore will be ready to return to action in a full capacity at receiver and punt returner against Wisconsin.
***Riley said he and the staff have decided they want to preserve freshman defensive tackle
Carlos Davis
' redshirt status unless absolutely necessary. He said they can't say for certain that he won't be pulled from his redshirt this year, but the hope of the staff is that he continues to redshirt.
***Riley said he and Nebraska's team captains had a "long talk" about the most recent situation with
Alex Lewis
, and that they have "dealt with that" and "hopefully it's the last time we will have to talk about it."
***Riley said the mental aspect of suffering a third crushing loss last week has been about what he expected from his team, and that the Huskers have worked hard every practice. But the true mental recovery won't be known until they get back on the field on game day, he said.
***After not wearing a normal white practice jersey during both Monday and Tuesday's practice, McMullen was back in his Blackshirt on Thursday.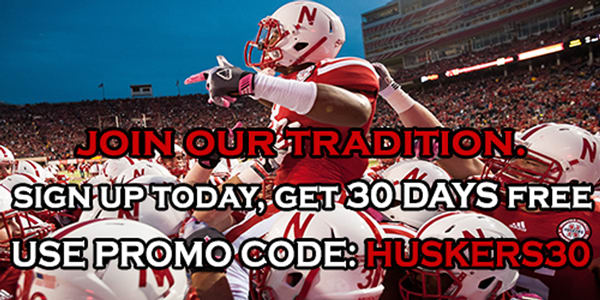 Click
Here
to view this Link.
[rl]