Notes: Huskers addressing fourth quarter woes
Click
Here
to view this video.
[rl]As Northwestern's offense bled out the final minutes of the game clock, Saturday's 30-28 loss became the latest example of Nebraska failing to close out a game in the fourth quarter.
Since the Hail Mary loss to BYU in the season opener, the Huskers have found a variety of ways to either give games away or not make enough plays at the end en route to its worst start in decades at 3-5 overall and 1-3 in Big Ten play.
There was the overtime interception that spoiled a comeback at Miami, then the awful clock management that allowed Illinois to rally back and win on a last-second touchdown. The Huskers then suffered their fourth loss on an opponent's last offensive play when Wisconsin made a game-winning field goal in the final seconds.
On Saturday, Nebraska couldn't convert a two-point conversion to tie the game with 4:23 left to play, and the Wildcats churned out three first downs to eat up the rest of the clock and close out the win.
Because there haven't been one or two common themes across those five frustrating defeats, head coach
Mike Riley
said it was almost impossible to pinpoint exactly what has caused NU's propensity for late-game letdowns.
"When you talk about the fourth quarter and finishing, I think you have to throw all of us into the barrel there," Riley said. "They all have their own story, so it's hard to generalize necessarily about what that might be. The definite part is there are isolated cases where one more first down offensively and we don't get into a Hail Mary. You can go all the way back to that.
"Just taking better care of the football and the time management at Illinois. There's isolated things as we go that you can pinpoint game to game, and that's what happens in close games down to the wire. Those kinds of things are glaring, so we all take part in that failure."
Injuries have obviously taken their toll on Nebraska throughout the season, especially in the front seven on the defensive line and at linebacker. The Huskers have had a total of 14 different players start at least one game on their front seven, and 10 of those players have also missed at least one game due to injury.
That being said, Riley didn't want to blame the limited depth NU has had at some positions - particularly defensive end and linebacker - for the defense wearing down at the end of games.
"I think this last week might have been a different story than the first one, because I think it's really hard to generalize," Riley said. "Go back to early in the year, like the BYU game, we played maybe our best football in the second half up until the Hail Mary. Then this last weekend not so much.
"So it's all different. I think this team is in good shape. I think there are times where maybe defensively we have to play too much, and a couple more first downs offensively can make a huge difference in the completion of a game."
For some players, the focus shouldn't solely be on what's happening in the fourth quarter, but what Nebraska is doing over the course of the entire game that is allowing opponents to be in those positions to win in the final minutes.
"At this point, the focus isn't really on closing out games or the performance in the fourth quarter," senior defensive end
Jack Gangwish
said. "We want to solve our problems throughout the game. We want to execute for four quarters all together. You can't really say in any game this year that we lost in the fourth quarter. You have to look at the whole picture."
Quick hits
***Riley said cornerback
Chris Jones
suffered a neck injury on Saturday and is now listed as questionable for this week's game at Purdue. Linebacker
Michael Rose-Ivey
"re-tweaked" his groin injury and is also questionable, while receiver
Alonzo Moore
is still recovering from a stinger he suffered during the game.
***Riley said cornerback
Jonathan Rose
was suspended for the Northwestern game and would be suspended again this week due to a violation of team rules.
***In Rose's place, Riley said
Daniel Davie
and
Joshua Kalu
would be the starting cornerbacks, while
Trai Mosley
would be the top backup. After that, though, Riley said the depth at corner was pretty unclear at this point, especially with how NU would handle the nickel package.
***Despite the Huskers' 3-5 record, Riley said his first season at Nebraska has been "amazing", and that he's "neither surprised nor affected" by the scrutiny that comes with the job. He said the main focus is finding ways to turn all of these close losses into wins.
***Riley was asked how different this season might have been had the year not started out with the Hail Mary loss to BYU, and he said it was an interesting question but he wasn't going to go there, because you can't change the past.
"Oh man, that is an interesting question, and I don't want to go there because we didn't win, and everything has to go forward," Riley said. "That's kind of life, right. So we have to react to what we have done and make it go from there."
***Riley said he has no excuse for the special teams penalties and that there was no reason for them to happen. He's been pretty hard on the play of the special teams vs Northwestern, especially with how poorly they did in the field position game.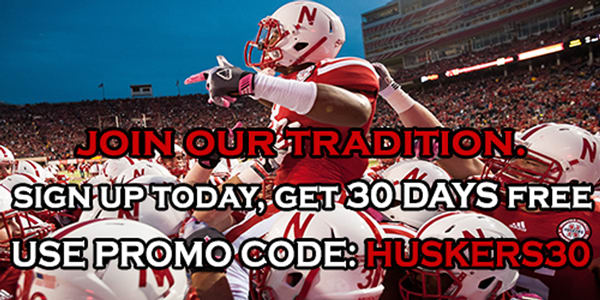 Click
Here
to view this Link.