Notes: Armstrong ailing, QB depth in doubt
Click
Here
to view this video.
What appeared to be just a minor foot injury for
Tommy Armstrong
following Saturday's loss to Northwestern has suddenly cast a cloud over Nebraska's offense as it prepares for this week's road game at Purdue.
Though Armstrong told reporters after the Northwestern game that he was just wearing a protective boot on his right foot for precautionary reasons, the junior starting quarterback has now missed the past two practices and continues to wear the boot three days after suffering the injury.
Armstrong was not available for interviews following Tuesday's practice, but offensive coordinator
Danny Langsdorf
said there was still no update on the Cibolo, Texas, native's status for the Purdue game. Langsdorf said Armstrong would have his foot further evaluated by team doctors later on Tuesday evening, but at this point it appears the third-year starter should be considered questionable to play in West Lafayette, Ind.
"I think he's better, but I'm not sure how good he is," Langsdorf said. "We'll know more about it later... We won't know until we find out more tonight."
In Armstrong's place, junior
Ryker Fyfe
took the lion's share of the reps as the first-team quarterback in practice on Monday and Tuesday. Redshirt freshman
AJ Bush
has moved up to the No. 2, while redshirt freshman
Zack Darlington
has moved from scout team to the No. 3.
Should Armstrong have to miss any game time due to the injury, Langsdorf said Fyfe would be the starter, and that there wouldn't be much of a drop off with the Grand Island, Neb., native running the offense.
"I thought Ryker came in and did some good things today," Langsdorf said. "He looked good in practice, and we got him a lot of good work... We didn't change anything today. We ran our plan, and he looked pretty good."
Langsdorf added that if Armstrong is ruled out Bush would be the No. 2 in the game and Darlington, who has not traveled to a road game this season, would likely be added to the travel roster as the No. 3.
Until more information is gathered, though, the hope is Armstrong will still be able to resume his role as the starter in a road game carrying crucial implications for Nebraska's potential bowl game hopes.
"I think (the foot) is just kind of bothering him," Langsdorf said. "He was a little banged up on Saturday, and we kind of thought Monday was going to be hard to practice for him. So today was better, but not great, and we just wanted to make sure we're doing it right and being smart about it."
Quick hits
***The good news was
Chris Weber
(neck) was finally back in pads, though he was wearing a green no-contact jersey. Also,
Nick Gates
(ankle),
Chris Jones
(neck) and
Kevin Maurice
(foot) were all in pads and practiced on Tuesday.
***Now serving his second suspension already this season, senior cornerback
Jonathan Rose
was no longer wearing his Blackshirt on Tuesday. He was wearing it during Monday's walk-thru.
***Langsdorf and offensive line coach
Mike Cavanaugh
weren't sure whether Gates would be ready to return against Purdue despite having practiced the past week and a half. Even if he is ready to play, Langsdorf said there was no guarantee he would resume his starting right tackle job over senior
Zach Sterup
.
***Also, Cavanaugh made it very clear there is zero plan to start rotating on the offensive line. He said there was a big gap between the starters and the backups, even at some of the deeper positions.
***Nebraska had buckets of water on the practice field today and was dunking the footballs in the water before each reps to help simulate rainy game conditions, as there's about a 70-percent chance of rain expected on Saturday at Purdue. Since the team has yet to play in the rain this year, the staff wanted to make sure the offense was prepared to adjust to "wet and heavy" footballs if necessary.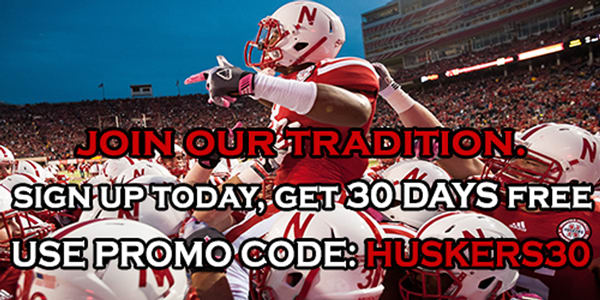 Click
Here
to view this Link.
[rl]