Notebook: Huskers suffer first major spring injuries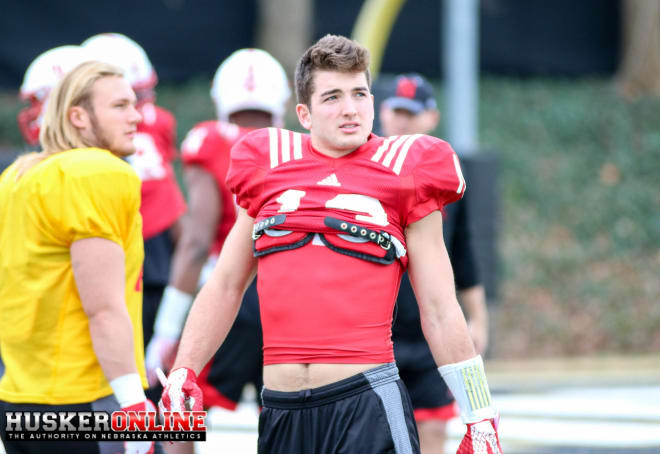 Nebraska head coach Mike Riley announced the first real major injuries of the spring in a brief meeting with reporters following Thursday's practice.
Riley said that sophomore safety JoJo Domann suffered an ACL knee injury that would tentatively keep him out for six months. The injury happened in Tuesday's practice, but the good thing is the Colorado native still has a redshirt he can use.
"JoJo is probably going to have surgery in about a week," Riley said. "He hurt his knee in a non-contact injury. It was really a freak, sad deal. It's a disappointing thing for everybody, but we are going to fix him up and he'll be back, but I don't know when.
"It's one of those deals where I'm sure he'll work to get back this year, but since he didn't redshirt we have a year to play with there. We are going to be really conservative."
It appears NU also dodged a bullet with junior wide receiver Bryan Reimers, who was carted off with a knee injury on Tuesday.
Riley and wide receivers coach Keith Williams both said it was a relief the injury to Reimers is nothing long term.
"We all know that when you see a guy hit the ground and he grabs his knee, it's initially scary right then for sure," Williams said. "Then you find out it's not as bad, so that was definitely good news.
"The bad news about that additionally is he was having a pretty good practice. It was unfortunate for him, because he was having a good day. I was glad to hear that it wasn't very serious."
Riley also said that senior defensive end AJ Natter suffered a knee injury and underwent surgery on Thursday.
It's unknown what his plans are, as he will be out for around six months, which means he could come back late for his senior season or go onto medical scholarship if he chooses that route.
"It was the back of his knee – the patella tendon. All I heard was (the surgery) went well," Riley said.
"I think what happened to him is something that would take the same (recovery time) as an ACL, which JoJo has. That would be some time in October."
- Sean Callahan
Conrad joins competition at center
As if the competition at center wasn't already a big enough question facing Nebraska this spring, that battle looks to have added another name to the mix.
Along with Michael Decker and John Raridon, the Huskers have started working Cole Conrad at center over the past couple of practices.
Conrad started the final five games of last season at right tackle, but he's repped at nearly every position on the line over the course of his career.
Based on the way the junior from Fremont, Neb., has performed so far at his latest role at center, offensive coordinator Danny Langsdorf said Conrad could have a chance to become a legitimate contender for the No. 1 spot.
"I think it's a good battle," Langsdorf said. "We've got Cole Conrad in there and Michael Decker and John Raridon. There's kind of three guys in there battling it out, and it's close.
"Just like very position, we're looking for a guy that knows what he's doing and can get us in the right calls, but then the daily consistency and doing it right. I think as we get into the last four days here, hopefully someone will really emerge and separate and win the job."
- Robin Washut
Offensive line struggles not surprising, but must be corrected
Much of the talk from last Saturday's first big spring scrimmage revolved around the play of the defense and the quarterbacks.
There was also plenty of chatter regarding Nebraska's offensive line, which had a pretty rough all-around day with each group that played in the scrimmage.
After going back and reviewing the film, Langsdorf said he thought it was an "up and down" performance from the o-line as a whole, and he noted the group would have to pick it up in a big way going forward.
"We did some good things at times," Langsdorf said. "We would hit a run, and then we would lose yards on a run, and then we would hit another one.
"Just a lot of inconsistency, which is pretty standard I guess for this time of year and for the first time live (scrimmaging). But we've got some veteran guys who have to play better for longer periods of time."
- Robin Washut
Westerkamp holds his Pro Day on Thursday
From everything Williams heard and saw, former Husker wide receiver Jordan Westerkamp put his best foot forward at his Pro Day on Thursday.
Westerkamp was not able to participate in NU's team Pro Day in March because of the knee injury he suffered in December.
On Thursday, Westerkamp, along with a few other Husker players, worked out for a handful of NFL scouts that came to town.
"It was positive," Williams said on the Pro Day response he got on Westerkamp. "They know what he is. Most of the time the scouts know what you are in terms of the 40 and things of that nature.
"I would say the vast majority of the time they are not surprised of your 40 or any of the times. They want to see what the film looks like, and he looked good in his routes today. He caught everything, so it was good."
- Sean Callahan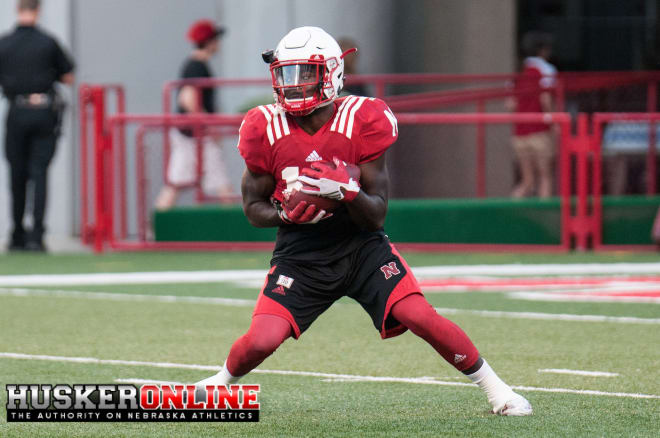 Quick hits
***Langsdorf said the quarterbacks looked especially crisp on Thursday, but also said "the list is long" as far as weaknesses the unit needed to improve upon.
***On junior quarterback Tanner Lee, Langsdorf said Lee's release was "lightning quick" and "one of the quickest releases I've seen."
***Langsdorf said receiver JD Spielman has shown a lot of growth since last season, and he's looking more and more likely to have a big role in the offense this year. "I'm excited about him."
***Saturday's second major scrimmage is generally regarded as maybe the most important practice of the spring each year, but Langsdorf said he's not putting nay more stock into it as he would any other practice in terms of his player evaluations. He said he always takes into account the whole body of work when it comes to evaluations.
***Safety Kieron Williams did not practice on Thursday due to an undisclosed injury.
***Lee said he spent his spring break working with George Whitfield of the Whitfield Athletix quarterback training academy. He also plans to attend the Manning Passing Academy in June, an event he's gone to the past few years.
***Lee said he's developing a strong connection with tight end Tyler Hoppes, and he's also learned quickly that Stanley Morgan and De'Mornay Pierson-El are go-to targets when the offense needs a big play.