Notebook: Diaco 'excited', not 'nervous' for spring game debut
When Nebraska takes the Memorial Stadium field for its annual Red-White spring game on Saturday, it will mark the unofficial debut for new defensive coordinator Bob Diaco.
Though he has already been a part of other spring games at football-centric schools, this one should be a bigger stage than any Diaco has seen before, as more than 65,000 tickets have already been sold.
The Huskers still have one more closed practice on Thursday before the game, but Diaco gave a glimpse as to what he was feeling as he leads up to his first time coaching in front of NU fans. One thing is for sure, he definitely isn't nervous.
"Always excitement," Diaco said. "Look, I'm honored and I'm excited every day to be here, and I'm just in love with what we're doing as a team. The people here have been so awesome and warm and welcoming.
"They're on fire for football, and that excitement and energy is a million times better than apathy and atrophy. So that's very exciting to me. Nervous, no, definitely not."
Diaco also made it clear that while his 3-4 scheme will be on display for the first time, fans shouldn't take away too much from what they see from the defense on Saturday.
"It's going to be a fun atmosphere," Diaco said, "but also, if you're interested in filming the spring game to figure out what we're going to do on defense, you're going to waste a lot of film and footage."
Diaco was asked if he's viewing the spring game as somewhat of an audition for his players to show what they can do on the big stage.
"I would say no in the word 'audition'," Diaco said. "To me, they're not auditioning for me. We're all on the team together. We're all in the family together. So I mean, they're not trying out to be in 'Cats' on Broadway.
"They're not auditioning. Maybe you might consider it a dress rehearsal. That might be a better way to describe it if we're doing Broadway terms."
- Robin Washut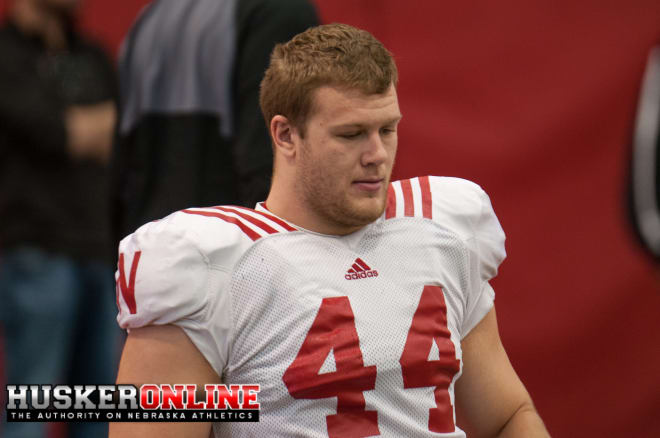 Stoltenberg putting together impressive spring 
There were a lot of questions if junior Mick Stoltenberg had what it takes to successfully play the nose tackle position in Diaco's 3-4 defense.
After 13 practices, it's safe to say Stoltenberg has met the early expectations of what it takes play the position.
"Mick is intangibly tough," Diaco said. "He's a grinding worker, he's an aggressive player, he's very intense, he's highly competitive, and his competitive spirit doesn't allow for him to get down. Then tangibly, he's a big, physical, 300-plus pounder who can knock blockers back, can move and step with both his feet, and he's got fast, heavy hands."
After battling a series of knee injuries, it's also been big for Stoltenberg to get the practice time this spring with the top defense.
"It was huge. Obviously last year I wasn't able to participate in spring ball," Stoltenberg said. "Spring ball is a huge, huge tool for us. It's definitely something where it's good for us to get the pads on and get the rust off. It's definitely been big, obviously with the new defense as well. It's been really fun getting reps against our starting offense."
-Sean Callahan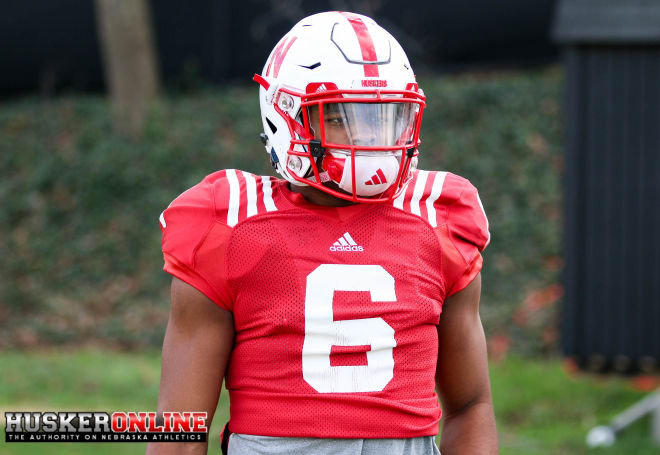 Lee hoping to lock down the nickel job
With senior Joshua Kalu's move to safety this spring, it's presented a great opportunity for sophomore corner Eric Lee to lock up the No. 1 nickel job.
Lee, along with safety Kieron Williams have been working at the nickel corner, while junior Antonio Reed has played the dime corner this spring.
"I just try to show the coaches that I'm versatile and I can help the team any way I can," Lee said. "(Playing nickel) could be a huge opportunity for me, just because it's a big role in this defense. It's just something I'm going to try and master over this summer and fall camp and try to lock that position up if I'm able to."
So far Lee also has the early approval of his new defensive coordinator.
"Eric Lee is having a really nice spring," Diaco said. "He's working himself into a position where he doesn't look out of place with the group, and he's productive. He's got good football intelligence, and he's showing some tangible and intangible traits that we covet. So we're trying to find a role for him and see if he can rise to the occasion."
-Sean Callahan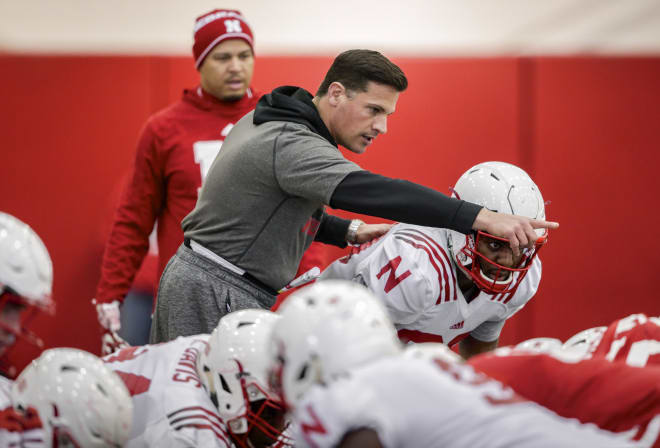 Defense focuses on 'critical situations' in second major scrimmage
Looking back on last Saturday's second major scrimmage, Diaco said there was a clear intent for what the defensive staff wanted to get accomplished on the day.
While the Huskers did do some full live scrimmaging, most of the practice was spent working on specific situational work.
He wouldn't go into many details, but Diaco said he gained a lot of good evaluations from the session.
"It was great," Diaco said. "We got so much done as it relates to critical situations. That was the main entrée for the day, was to get in the stadium … and then to work through all of the different critical situations that can happen in a game. It was a lot of fun, very competitive, and great work."
Asked if there was anything in particular that stood out from the scrimmage, Diaco pointed to things that couldn't really be measured by statistics.
"Energy, focus, excitement, joy, care about the work, care for each other," Diaco said. "It's very important to them, and they're working very hard. That stands out. That stands out every day."
- Robin Washut
Quick hits
***Receivers Stanley Morgan (neck) and Bryan Reimers (knee) and safety Aaron Williams (unknown) all practiced in green non-contact jerseys on Tuesday.
***There's been a lot of talk that Stoltenberg is "too tall" to be a fit at the nose tackle position. He said he's done his best this spring to shake that theory.
"I definitely think there are guys that are this height that play the position," Stoltenberg said. "I think as long as I keep leverage and keep my pads down, I can perform well at this position."
***Speaking of taller, Stoltenberg has gotten a different look the last few practices going against 6-foot-5 junior Cole Conrad at center.
"Obviously he's a little taller," Stoltenberg said of Conrad. "He knows the calls just as well as the other guys, and he has a mean streak as well. He's a fun guy to play against. It's been fun for me because I've played against quite a few centers during camp."
***Carlos Davis said the entire defensive line has looked to Stoltenberg as the leader of the unit basically since the very end of the bowl game, when he gathered the d-linemen on the field and said the preparations for 2017 began that very moment.
***Davis said he's really liked working more as a defensive end in Nebraska's new defense, saying it was more of what he played back in high school and allowed him to utilize his speed and athleticism more than before.
***One thing Davis said he likes the most about Diaco's defense is the element of "confusion" it creates of the offense, especially when they do things like have all the defensive lineman up and moving around before the snap on obvious passing downs.