Newsome's father saw something different in Nebraska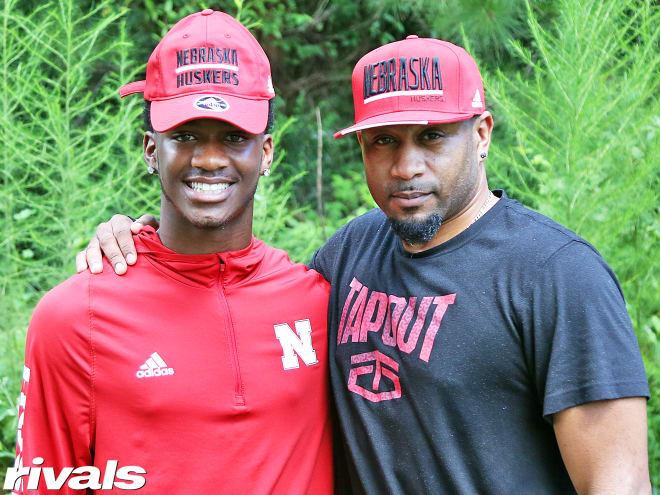 Quinton Newsome is the prospect that committed to Nebraska, but he did not go through the recruiting process alone.
His parents were by his side and he had great support from his mother and father along the way.
RELATED: Newsome commits to Nebraska
Steve Newsome is a proud father and he could not be happier for his son. He saw schools from coast to coast recruiting his son, trying to find out as much about him as possible, so as parents, he and his wife did the same on their end.
"It was a blessing for him to receive all these offers — Auburn, Georgia, Stanford, Oregon — he had 20-plus offers," said Newsome. "We got out and started visiting these schools, so the main thing we did, was to evaluate the schools and the programs the way they were evaluating us.
"As parents, we looked at the degree in what Quinton wanted to major in. We also wanted to make sure, whatever school he went to, that the coaches had his best interest. Not only about football, but graduating with a degree.
"That was the main things we were looking at."
They all found what they were looking for in Lincoln. Like his son, coaches were calling Mr. Newsome and recruiting him too.
The closeness of the new staff at Nebraska really impressed the Newsome family.
"The majority of the coaching staffs of the schools we visited were pretty good, but there was something different about Nebraska. It really felt like home there and my wife and I felt like it was a good fit for Quinton.
"You could tell that coach Frost and the coaching staff gel together. A prime example of that was when coach Frost left Central Florida and almost the entire staff went with him to Nebraska. That says a lot right there. It lets you know that those guys get along well and I see them going in the right direction."
This is the third son for Mr. Newsome that is on his way to college. This one is headed west to play in the Big Ten. He keeps that fatherly advice coming as his son gets ready for his senior year, then to head off and play for Frost and the Huskers.
"I am a proud dad," said Newsome. "I always tell him to stay humble, be patient, to keep grinding, to keep God and then everything else will pretty much pan out in his favor."