New redshirt rule will be a weekly adventure to manage
As we are less than two weeks away from Nebraska's season opener against Akron, the Husker coaching staff will face an interesting rule change in 2018.
For the first time ever, true freshman players will be eligible to play in up to four games before having to make a redshirt decision.
It's arguably one of the best rules adopted by the heavily criticized NCAA, as rarely do you see changes like this happen that benefit all involved.
The only challenge now is putting together a plan to play as many of your freshmen as possible in up to four games this season.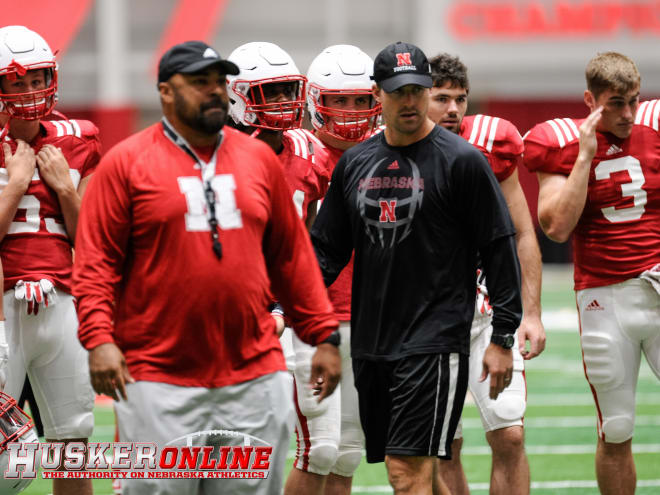 That means finding ways to get true freshmen on special teams or other possible scenarios to take advantage of the new rule.

"You know I think it's one of the best, there's a couple of rules that have changed throughout the course of the years, and this, in my opinion, is one of the best things they've done for college football," special teams and outside linebackers coach Jovan DeWitt said on Monday. "You get an opportunity for a freshman to participate early, because normally that redshirt year is a lonely year, now he gets the chance to be in a game plan meeting, really understand how he effects the outcomes of games as opposed to, 'I'm just going to line up and give a look right now and not really learn,' so I think it's really good for college football to give kids an opportunity to play early.
"I also think it's going to help in retention. Or if you're late in the season and a kid's redshirting, you don't have to blow his redshirt to get ready for a bowl game or a championship game or things like that, so we're going to have to manage it in terms of participation reports and what we're doing, especially if we can involve some of those guys on special teams, get them some game reps that way, but I really, really love the rule."
It's even a rule that could benefit a guy that played in 2017 but wasn't ready. Now, if that's the case this year, they could still use that same player in up to four games and give them the chance to use a redshirt they may not have taken a year ago.
"I think the good thing is, with that redshirt rule you got some time to figure it out," inside linebackers coach Barrett Ruud said. "If you need to use him early, use him early. If you need to use him late, use him late. That's still to be determined in a lot of positions."
However, the one challenge could be for NU's five road games. The Big Ten only allows travel rosters of 70 players, so that will be interesting to see how the Huskers handle some of their freshman numbers those particular weeks.
Nebraska is also trying to petition the rule to the conference to see if the Big Ten would expand the travel roster size to better match the rule change. Scott Frost and his coaching staff had no travel roster restrictions while they were in the American Athletic Conference at UCF.
None the less, the flexibility of the new rule is going to help all involved.
"It could be game one or could be game ten. It's four games over twelve," Ruud said. "It's a good rule. It's going to be beneficial for both the teams and the players. Maybe a guy who early on doesn't pick it up fast, by the end of the season he's on top of it. It will probably work both ways."