Nebraska Red-White Spring Game: What to watch
Here is a quick snapshot of what to watch in Saturday's Red-White Nebraska spring game.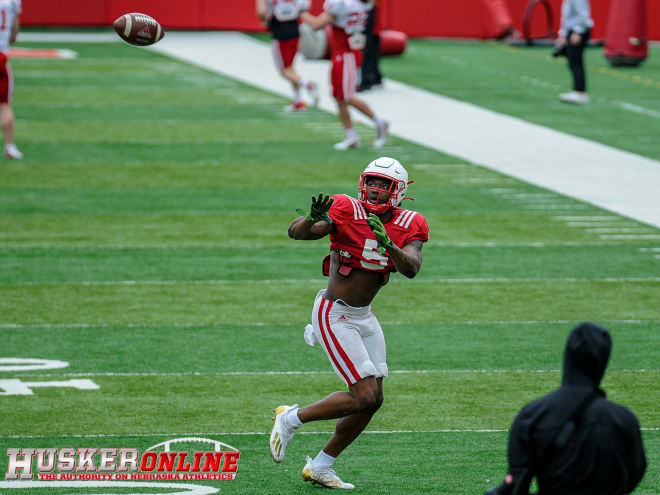 Players I'll be watching closely 
These are players I'll be watching closely:
QB Heinrich Haarberg - The Kearney native may have the best arm talent on the team.
RB Gabe Irvin - The freshman could be Nebraska's most complete back right now.
WR Omar Manning - Will the talented JUCO transfer put on another show in front of the fans?
WR Samori Toure - The Montana transfer broke a Randy Moss playoff record. How many others on NU's roster can say something like that?
TE Austin Allen - The staff feels like he's one of the top overall players on this roster right now.
OLB Pheldarius Payne - He has arguably made the biggest jump of any player from last season.
ILB Chris Kolarevic - This could end up being one of the best transfer portal pick-ups NU made in 2021.
DB Noa Pola-Gates - Word is the light bulb has really come on for Pola-Gates this spring.
Punter Daniel Cerni - Other than a YouTube video that only existed for a few days, nobody has ever seen Cerni punt. What will he look like on Saturday?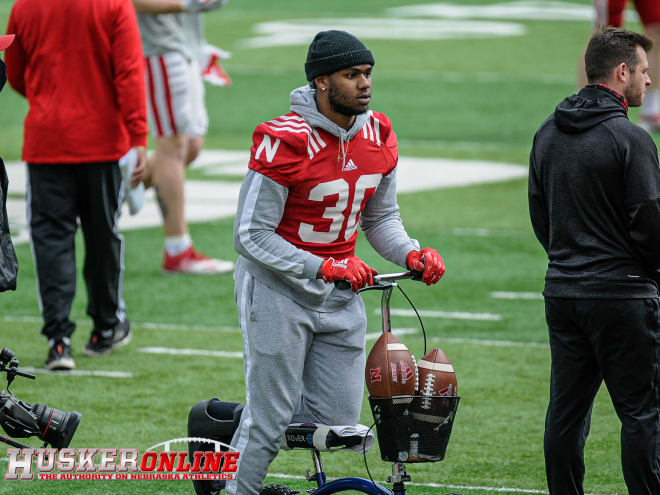 These guys won't play on Saturday 
RB Markese Stepp - He came to Lincoln with a foot injury that required surgery.
TE Thomas Fidone - Fidone suffered a knee injury during Week 4. Hopefully, they can get him back late in 2021.
DE Ben Stille - The sixth-year senior was out this spring letting his body recover from 2020.
OLB JoJo Domann -The sixth-year senior has been out this spring with an unknown injury.
ILB Will Honas - Word is Honas suffered an injury this week. We'll get the full report after the game from head coach Scott Frost.
Position group watch 
Here's a quick take on each Nebraska position group on what to watch...
Quarterback - How much Adrian Martinez will we see? What will Logan Smothers and Haarberg bring to the table?
Running back - It really comes down to this: Will any of NU's backs look capable of carrying the load in 2021? It feels like we'll leave today still with a lot of questions.
Wide receiver - This might be the most improved position group on the team. With Toure, Manning, Zavier Betts and Oliver Martin, that's a heck of a top 4 to start out with.
Tight end - You can argue tight end is one of the best positions on offense, even without Fidone.
Offensive line - Greg Austin feels like he has at least nine that can play at a Big Ten level. Will that show on Saturday?
Defensive line - Even without Stille, this is a very impressive group led by Casey Rogers, Ty Robinson and Damion Daniels.
Outside linebacker - Led by Domann, Caleb Tannor, Garrett Nelson, Payne and Damion Jackson, this group has at least five that can play in 2021.
Inside linebacker - This group looks like it will be a three-man rotation in 2021 led by Kolarevic, Luke Reimer and Nick Henrich.
Safety - I'm more interested to see what guys like Gates, Isaac Gifford and Farmer can do on Saturday.
Cornerback - Cam Taylor-Britt may be the top overall NFL draft prospect on the roster. More questions now are on the other side, where Quinton Newsome has the leg up over Braxton Clark and Nadab Joseph.