Nebraska picks up LB Talan on signing day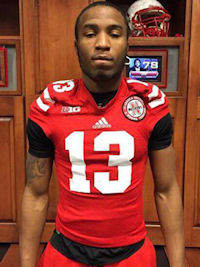 The 6-foot-1, 205-pound Talan just announced his commitment and intentions to sign with the Huskers during a ceremony held at Flanagan High School.
The athletic linebacker was one of the first official visitors Riley hosted as the Huskers' new head man on the weekend of December 12. He went on to take additional visits to TCU on Jan. 16, Pittsburgh on Jan. 23 and Temple on Jan. 30 before announcing his decision publicly today.
Barring any other late surprises, Nebraska closes out Riley's first class with 20 total commitments hailing from 13 different states.