Nebraska lands Bradley transfer Rienk Mast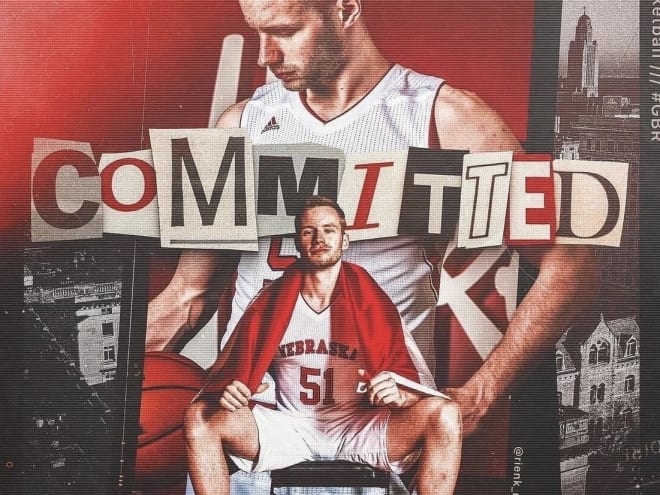 Trev Alberts said it best during one of his recent Husker Radio Network appearances when asked about Fred Hoiberg and his Nebraska basketball program.
"What I was pleased with was to see the resiliency and the fight, and to see them stay together and see young men who ordinarily didn't have a large role on the team in the middle of the year come together," the athletic director said. "I thought they had good unity. I thought they were a much tougher team. I think they played good defense."
But the 2022-23 season is over, and the Huskers were left with a bad taste in their mouth following a disappointing loss to lowly Minnesota on the first day of the Big Ten Conference Tournament in Chicago.
Alberts then said what all Husker basketball fans are currently thinking about the 2023-24 season.
"Really pleased with the progress Fred and his staff have made," Alberts said, "and obviously this will be a really important offseason for them."
Without a doubt, Hoiberg and his staff are in the midst of an important offseason. The transfer portal is going wild, and the Huskers need to find replacements for the key players they lost last season, like Sam Griesel, Emmanuel Bandoumel and Derrick Walker.
Rienk Mast is the first step of this offseason.
On Wednesday, Inside Nebraska confirmed Nebraska landed the commitment of Mast, a 6-foot-9, 240-pound forward who spent the past four seasons at Bradley. This past season, Mast averaged 13.8 points and eight rebounds per game while earning first-team All-Missouri Valley Conference honors.
Mast, who has two seasons of eligibility remaining, visited Nebraska last weekend, according to a source. He ranks No. 29 in the Rivals' Top Transfer Portal Athletes.
"I'm excited to announce my commitment to play another year of NCAA basketball at the University of Nebraska," Mast wrote on Instagram. "They say bet on yourself. Well, I'm going all in! I'm looking to come in and win a lot of ball games with this program. Under the guidance of Coach Hoiberg and his staff, I am confident that the Nebraska men's basketball program is on the rise and I think I can contribute in a big way."
Mast played in 88 career games in three seasons with the Braves and made 79 starts. For his career, he shot 49 percent from the field, 32 percent from 3 (84-of-255) and 71 percent from the line (131-of-183).
What does Mast bring to Nebraska?
With Walker off to the next level, Mast is the big, strong body Nebraska badly needs for the 2023-24 season. What Mast brings that Walker didn't is a pick-and-pop outside shooting threat.
Mast is a stretch big, capable of hurting defenses at all levels. Last season he shot 51.8 percent from the field and 35.3 percent on 2.3 3-point attempts per game. He was also a 73.6 percent free-throw shooter.
Watch Mast's highlights, and you'll see a strong right-hand hook shot from a post-up game. But he's also flashed a lefty hook as well.
Against Northern Iowa in a quarterfinal of the MVC tournament, Mast recorded a 30-point, nine-rebound outing and went 3-of-5 from behind the arc.
For the season, Mast recorded nine double-doubles.
Nebraska now has three open scholarships for the 2023-24 team.