Nebraska game-days: Adidas gear, fidget spinners, and Oyo action figures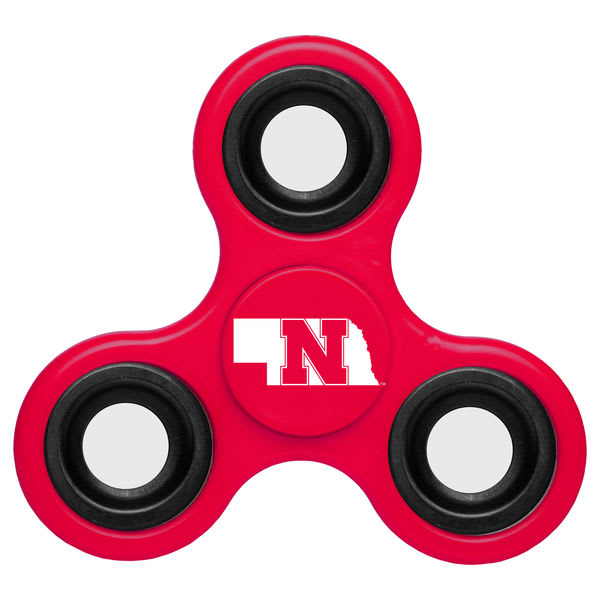 Indeed, the plastic spinners designed with ball-bearings in the middle, loads of new Adidas apparel, an extended line of Oyo mini Big Red action figures, and red-colored, water misting fans join hundreds of other products that annually ring up a bare minimum of three-quarters of a million dollars for the Nebraska athletic department.

When it comes to merchandising, Nebraska is a top-tier national brand year-in, and year-out, thanks partly to its new, expanded relationship with sport retailer Fanatics and its long-standing ties with IMG College Licensing.
Last year, Nebraska ranked 14th nationally in terms of revenue for gear and other licensed products associated with IMG. In hitting that mark, retailers in the IMG network sold more than three million Nebraska items last year, said Lonna Henrichs, Nebraska's director of licensing and branding. Yet, the number of products sold was actually down about 4 percent from 2015 because of the tough retail environment, Henrichs said.
Retail and merchandising is always about looking for new ways to sell, and finding new hot products to offer. Heading into the football season, women's volleyball and other fall sports, Nebraska fans will notice some new retailing wrinkles beyond just gear, gadgets and collectibles.
And as part of the athletic department's review process, even the menu at the concessions stands inside Memorial Stadium has been tweaked. Hint: It should be a welcomed second course after a Runza or a slice of Valentino's pizza.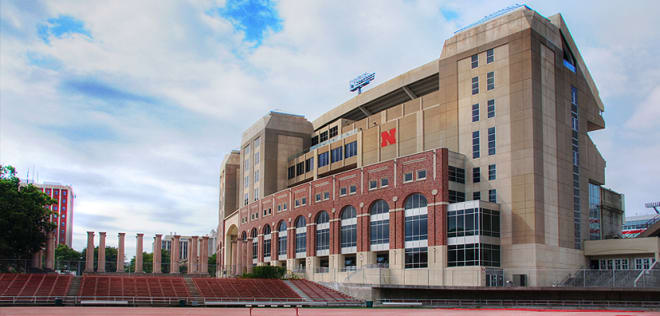 Fanatics partnership grows 
Nebraska is now in its second year in its bricks and mortar retail partnership with Fanatics. The company had long handled online sales of Nebraska merchandise, but in July 2016, it took over the storefront operations and all the retailing that goes with it. Previously, in-store retailing had been handled in-house by the athletic department.
"We wanted to bring the expertise and experience of Fanatics to Nebraska. They operate more than 300 online and offline stores and handle the e-commerce for more than 150 collegiate and professional teams" said David Witty, senior associate athletic director in charge of marketing and communications.
The ten-year contract with Fanatics, which runs through June 30,2026, includes a revenue share with the athletics department and a minimum payment of $750,000 per year, said Witty.
Last year, notably, Nebraska and Fanatics increased the number of retail outlets in and around Memorial Stadium to 11 from 4, including kiosks, tents, and trailers, Witty said. That retail presence remains in place for the 2017 season.
And then there's the web, where Fanatics and Amazon account for nearly 90 percent of all online sales of Nebraska merchandise, Henrichs said.
What's new for the 2017 season?
*Expanded store hours. The Fanatics store in the East Stadium used to be open only on Friday's before home game weekends and on game day. It is now open Monday through Saturday, from 10 a.m. to 4 p.m., and of course, with extended hours for Saturday home games.
The Fanatics store in the Pinnacle Bank Arena is also open year-round, six days a week.
*Specialty kiosks. Witty said a specialty kiosk that sells only headgear is in the works at Memorial Stadium. It won't be open for the first game, however.
*New merchandise. Every year brings changes to the merchandising mix, and this year is no different, said Greg Luedtke, Fanatics' general manager for Cornhusker shops.
The spinners are one of the first items shoppers see at Fanatics retail outlets. There are other new novelty items, such as the Oyo mini-action figures, and tin keeping with Nebraska's partnership with Adidas, there's a full line-up of new Adidas apparel.
Among the best-selling Adidas lines: the Sideline Group."It's always hot," said Luedtke, "because people want to wear what the coaches are wearing."
He also expects the new "clear bag policy" on what can be carried into the stadium to boost sales because Fanatics plans to carry the approved bags, which in turn, should generate more foot traffic in stores.
What are Big Red fans buying? Apparel is the number one category, said Henrichs, although shoppers are buying more men's and women's Polo-type fashion and fewer T-shirts.
*Partnership with the College of Business. Big Red merchandise is now sold at a Fanatics store on the first floor of the newly opened College of Business' Howard L. Hawks Hall. The $84 million building opened a week ago, just in time for the start of the fall semester.
Think of the retail store as a learning lab for business students who can "watch and learn" at the same time, said Rob Simon, an assistant professor and retailing instructor in the College of Business.
He said the innovative store, open six days a week, is a partnership involving the college, the athletic department and Fanatics.
Simon said a six-member student board was created to advise Fanatics on merchandising and other store-related issues. He hopes to recruit at least six additional business school undergraduates so there will be a steady transition to new leadership as students graduate.
Students have already been a driving force behind the design of the shop as well as some of the merchandise, such as T-shirts designed for business school students. Fanatics has also hired students to help run the store.
Simon expects multiple classes in the college will be able to analyze data on sales, inventory, and other retail measures from not only this store, but throughout Fanantics' national business footprint.
Simon also foresees an opportunity to use video analytics that capture customer shopping patterns as they walk through the store.
*Menu changes. Expect a few "minor tweaks here and there" with concessions going into this season, said John Jentz, the athletic department's chief financial officer who oversees the food operation.
Don't worry Runza and Valentino's fans.
Jentz said that over the past year the university extended its key partnerships with Val's and Runza, although he didn't elaborate. He said other key partners, including Pepsi and Wimmer's hot dogs, will continue to be available throughout the stadium.
The big menu addition? For the first time, Jentz said, soft-serve ice cream will be sold at all four stadium concourses.
"Our goal with concessions is to provide an affordable amenity to add to our fans' game-day experience," Jentz said.
The department has two full-time staffers who monitor food-line trends at Memorial Stadium and throughout the country to determine what to offer at Nebraska athletic venues, he said.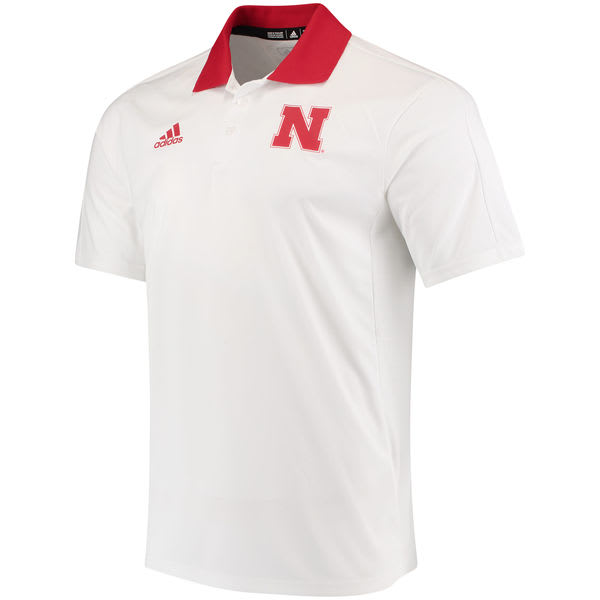 Selling the Nebraska brand 
The athletic department gets a huge boost from its long-time ties to IMG College Licensing, which considers itself the oldest and largest collegiate trademark licensing agency. The company has been managing Nebraska's trademark licensing program since 1984.
In 2015, Nebraska and IMG announced a six-year extension to their partnership. At the time, IMG said officially-licensed products for Nebraska were sold at more than 3,900 retailers nationwide, an increase of about 400 from the previous year. Updated data was not available.
While Texas, Alabama, Notre Dame and Michigan are the top-sellers of college merchandise, based on the latest IMG surveys, Nebraska consistently ranks in the top 15.
In 2016, among Big Ten schools with IMG relationships, Nebraska was behind only Michigan (which was also No. 1 nationally), Michigan State and Penn State, Henrichs said.
"Loyalty to the Huskers runs deep," IMG said in the 2015 contract extension statement. "Nebraska is consistently a leading partner institution in royalties, gross sales, and units sold annually."
Questions, comments, story ideas about the business of sports? Reach Steve Rosen at sbrosen1030@gmail.com.