Nebraska felt like home to Rivals250 LB Hannah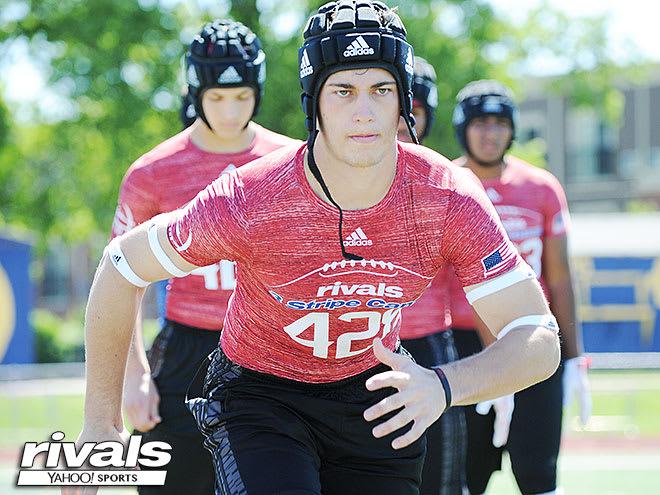 Rivals 250 linebacker Jackson Hannah visited Nebraska a little less than a week ago and is now a Husker commit. The four-star linebacker recruit says that during a process which has spanned years for him that he never felt before like he did walking on campus at Nebraska.
"Nebraska immediately felt like home to me," Hannah said. "It's something I can't really describe. As soon as I walked on campus it was like the Holy Ghost hit me (laughing)!
"My dad tells me about signs from God and everything just lined up perfectly. The talk I had with coach Scott Frost and coach Barrett Ruud went extremely well and I just felt at home. I have been going through this process for three year now and never once felt the way that I did when I was at Nebraska."
Hannah is convinced that coach Frost and his staff are going to get things turned around at Nebraska. He can see the fire the coach still has and he wanted to be part of the turnaround in Lincoln.
"Coach Frost is going to win at Nebraska," Hannah said. "It may not be in his first season, but I could see it in his eyes when I was talking to him. He's a competitor and loves to win. I have no doubt that he's going to bring Nebraska back to where they once were and I want to be a part of that."
Hannah played outside linebacker last year, but is moving inside for his senior year. The Huskers see Hannah playing inside in their 3-4 defense as well. Hannah is excited to get to Lincoln and play for one of the leading tacklers in Nebraska history.
"I am being recruited to play inside linebacker and I am perfectly OK with that. Last season, I played outside and loved it, and this year I will be transitioning inside so it's going to work well with Nebraska. I am excited to get to work with a coach who has played my position before and dominated his opponents."
The decision to add his name to the NU Class of 2019 commits was something that came down to checking all of the boxes for Hannah.
"I think very highly of the staff at Nebraska," Hannah said. "When I told the staff that I was committing they were elated. It was pretty cool to hear their reactions and I am super excited to see what the future holds.
"All of the dots connected at Nebraska for me. The culture, the sense of family, the great atmosphere and, of course, the football in a big-time football conference."