Music City Bowl keys to victory and HOL score predictions
NASHVILLE, Tenn. - Both Nebraska (9-3) and Tennessee (8-4) will try to salvage disappointing finishes to their regular seasons in today's Music City Bowl at the Tennessee Titans Nissan Stadium.
The Huskers will be playing without senior quarterback Tommy Armstrong, wide receiver Jordan Westerkamp and safety Nathan Gerry, while the Vols have been short-handed on defense for most of the second half of the season.
Here are today's keys to victory and the HOL expert score predictions for Friday's Music City Bowl. Tennessee enters today's game as a 6-point favorite.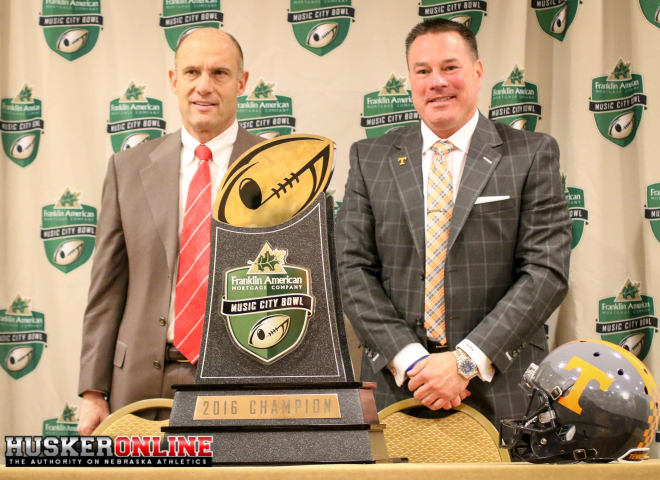 KEYS TO VICTORY: Nebraska vs. Tennessee 
KEY 1: Expose the Vols rush defense
Tennessee comes into today's game with one of the worst rushing defenses in college football. The Huskers have to expose this weakness if they want to win on Friday.
KEY 2: Don't let Barnett be a factor
The best player on the field will be Tennessee All-American defensive end Derek Barnett. NU cannot let Barnett tee off on quarterback Ryker Fyfe. They have to have a plan in place to keep him in check.
KEY 3: The 50-50 balls
There are going to be a lot of 50-50 ball situations for Nebraska's receivers and corners. They have to play with solid ball skills and not get beat in these situations.
KEY 4: Keep containment on Dobbs
Everything Tennessee does on offense runs through quarterback Joshua Dobbs. The Huskers need to keep him contained and not let him extend plays.
KEY 5: Want it more
Bowl games are more about which team wants it more. Both Nebraska and Tennessee had higher goals this season. The biggest key in this game is which team wants it more? Will the Huskers play with a will to win or resemble more the team we saw against Iowa?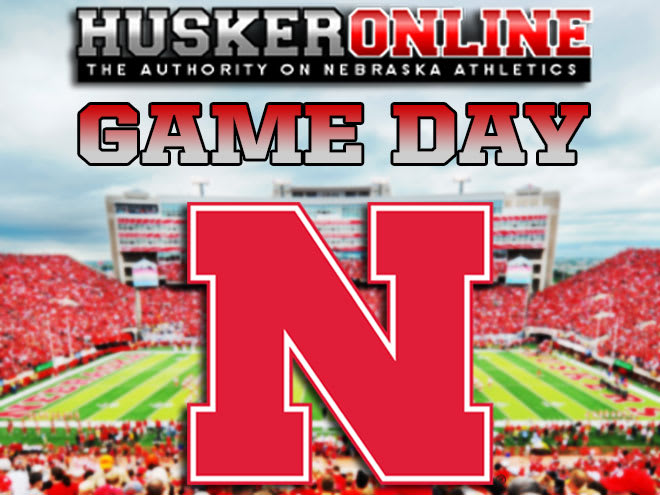 Sean Callahan - HuskerOnline Publisher
There's just something about bowl games that bring an element of unpredictability. Mike Riley is 7-2 as a head coach in bowl games and I really like the approach they've taken going into this game. You get the sense the Huskers want this more than Tennessee. Just like last year's UCLA win, I see Nebraska pulling off a surprise showing here in Nashville.
Nebraska 31, Tennessee 27
##############################
Robin Washut - HuskerOnline Senior Writer
Nebraska has been decimated by injuries and suspension heading into this game, but for a team that has been faced with adversity all season long, what's another couple more hurdles to overcome? The Huskers will be able to run the ball on a bad Tennessee defense to take the pressure off Ryker Fyfe, and the Blackshirts will hold up to pull off the victory.
Nebraska 26, Tennessee 17
##############################
Nate Clouse - HuskerOnline Lead Recruiting Analyst
I see a lot of parallels between Nebraska's bowl game with UCLA last year and this year's matchup with Tennessee. The Huskers will be able to establish a ground game against the Vols much like they did against the Bruins a year ago. Running backs Terrell Newby and Devine Ozigbo will take some pressure off of quarterback Ryker Fyfe and also keep UT's defense off balance. The game will be close in the fourth quarter, but a couple big pay-action passes from Fyfe to NU's wideouts will ultimately put Nebraska over the top securing win No. 10 on the season.
Nebraska 31, Tennessee 27
##############################
Mike'l Severe - Omaha World Herald Bottom Line
Nebraska enters the Music City bowl incredibly short handed without three seniors who have had 117 starts between them. Nebraska will face the biggest group of WR/TE's it has since BYU. Alvin Kamara on offense and Derek Barnett on defense will be handful for the Huskers. I think Nebraska needs to force a turnover prone Vols team to do just that to stay in the game.
Tennessee 38, Nebraska 21
##############################
Andy Kendeigh - KETV Channel 7 Sports Director
Mike Riley is 7-2 in bowl games -- 5th best all-time so he makes the most of the 5 weeks between the end of the regular season and the bowl game. Although this bowl prep among his most challenging losing arguably his three most important players. If Nebraska can establish the run, protect Ryker Fyfe and contain Tennessee's big play attack the Huskers will end the season with a smile.
Nebraska 33, Tennessee 30
HuskerOnline Bowl Game Expert Score Predictions
Bowl Games
Sean Callahan
Robin Washut
Nate Clouse
Mike'l Severe
Andy Kendeigh

Nebraska vs. Tenn.

Nebraska 31-27

Nebraska

26-17

Nebraska

31-27

Tenn.

38-21

Nebraska

33-30

FSU vs. Mich

Michigan 27-23

Michigan

28-24

Michigan

35-24

Michigan

24-20

Michigan

24-10

Clemson vs. OSU

Ohio State

38-31

Ohio State

31-28

Ohio State

34-28

Clemson

31-21

Clemson

37-33

PSU vs. USC

USC

34-24

USC

38-34

USC

38-28

USC

41-24

USC

27-24

Iowa vs. Florida

Iowa

13-10

Iowa

13-12

Florida

21-20

Iowa

17-13

Iowa

13-10

WMU vs. Wisconsin

Wisconsin

27-17

Wisconsin

34-27

Wisconsin

30-21

Wisconsin

41-20

Wisconsin

31-24
HuskerOnline Score Prediction Standings
Expert Picker
Straight Up
vs. the Spread
Cumulative Total

Andy Kendeigh

KETV-Omaha ABC

49-23

35-37

84

Nate Clouse HuskerOnline

45-27

37-35

82

Sean Callahan HuskerOnline

45-27

36-36

81

Robin Washut HuskerOnline

42-29

35-37

77

Mike'l Severe

OWH Bottom Line

41-31

35-37

76