Monday notes: Offense finding its groove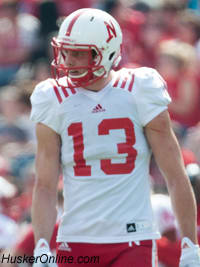 Click
Here
to view this video.
[rl]Shortly after Nebraska's second major scrimmage of fall camp wrapped up on Saturday night, offensive coordinator
Danny Langsdorf
could only focus on the mistakes his offense made over the course of the two-hour session.
Now that he's had the chance to review the film of the scrimmage, Langsdorf realized it wasn't all that bad of a day.
In particular, Nebraska's first-team offense scored on all five of its drives in the scrimmage with four touchdowns and a field goal for what would have amounted for 31 points. There were big plays, long drives and an overall quarterback competition percentage of 68 percent. While it certainly wasn't perfect, Langsdorf was left feeling pretty good about NU's offense going into the final two weeks of practice before the season opener on Sept. 5.
"You know, after watching it a couple of times, I felt better about it," Langsdorf said. "I think some of the blunders we had were with a couple of the backup units. I thought the first team that took the most reps for the most part was pretty good. We had a couple issues … but just little stuff to clean up.
"I thought we made some big plays. We hit a couple big runs, a couple big throws, actually threw the ball away at times, which is better than taking a sack. But we had a lot of errors. We played a lot of guys. I think they had gotten to the end of training camp and we were a little bit worn out. But I thought when I watched it a few times, I felt a little bit better about how that first unit played."
There were certainly plenty of positives, but some of the negatives from the scrimmage Langsdorf was most concerned about were the inconsistency of the running game and some of the pass protection breakdowns. Langsdorf credited some of the running game struggles to some situational work not putting the offense in ideal positions, but said the biggest issues were not finishing blocks or not blocking the right defenders to create better runs.
As far as protecting the quarterback, Langsdorf said the offensive line lost some one-on-one battles that led to a couple sacks, but overall there has been time for the QBs to throw in the pocket. The main focus now is to get the running backs and tight ends to do their part more in blocking the pass rush.
For junior quarterback
Tommy Armstrong
, he said the offense "did great" in Saturday's scrimmage, but one thing he said the unit had to improve upon was not getting so worn down after long, time-consuming drives.
"I think out first drive was 14 or 15 plays, and we found ourselves kind of gassed up a little bit," Armstrong said. "We've got time to correct it. We've got two weeks to prepare and get a little bit more conditioned. Today we wanted to be out in the sun a little bit more and get a little bit of fast tempo going with the offense just to get our feet wet and prepare for the game."
Quick hits
***Snyder had his right elbow in a sling, which he didn't have when he missed Saturday's practice.
***Armstrong said Nebraska devoted an entire period of practice to preparing for BYU on Monday.
***With Monday being the first day of the fall semester at UNL, the Huskers were able to bring their full roster to practice for the first time. Langsdorf said NU had an additional 25-30 players on Monday.
***Langsdorf said the staff was "really close" to solidifying its starting offensive line, but wouldn't be ready to announce it for another couple of days. Head coach
Mike Riley
confirmed at least one additional starter on Saturday when he said
Dylan Utter
would be one of the starting guards along with left tackle
Alex Lewis
.
***Langsdorf praised the development of freshman right tackle
Nick Gates
this fall, saying NU needed him to "grow up in a hurry" and "challenged him" right away to be a factor this season. Langsdorf said Gates has risen to the occasion and is "playing his best football right now."
***Langsdorf said it's looking like Nebraska will almost definitely use a running back-by-committee approach this season. "We're going to play all of them the way it's been going," he said.
***Running back's coach
Reggie Davis
said that Newby went "full-go" in all the team periods on Monday, but they are being smart with his shoulder injury.
***Offensive lineman
Jerald Foster
said he feels like he's developed into a real offensive lineman this year, and that the whole o-line feels more like a family because of
Mike Cavanaugh
's influence on the group.
***Receivers coach
Keith Williams
is apparently a big fan of wide out
Lane Hovey
: "I love myself some Lane Hovey. I'm a Lane Hovey guy. We call him The Wolverine."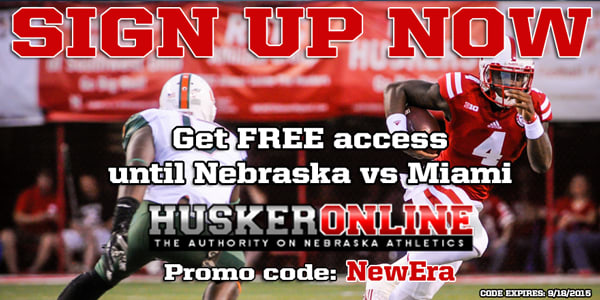 Click
Here
to view this Link.
[rl]