Monday notebook: Once again, Armstrong listed as day-to-day
Just as it was when he took the podium for his his weekly press conference seven days ago, the most pressing question head coach Mike Riley faced on Monday concerned the status of Tommy Armstrong.
After being listed as questionable all last week as he recovered from a head injury he suffered against Ohio State, the senior quarterback was able to return to his starting role to help lead Nebraska to a 24-17 win over Minnesota.
However, Armstrong had to temporarily leave the game with an ankle injury and then was removed for good after injuring his hamstring during a fourth quarter touchdown run.
Looking ahead to Armstrong's availability for this week's showdown with Maryland, Riley said the Huskers were back where they were before with a wait-and-see approach.
"I think that Tommy's deal will be - even though it's a lot different kind of injury - I think we're going t approach it like we did a week ago," Riley said. "We're just going to find out how he does and see where he is."
Just like last week, Riley said senior Ryker Fyfe would take the No. 1 quarterback reps in Armstrong's absence and sophomore Zack Darlington would again be the No. 2.
What will ultimately determine Armstrong's status is how quickly he can recover from the hamstring injury, which Riley said was "definitely" the main concern going into the week.
Riley said the ankle was a non-factor, but noted that Armstrong was "limping pretty heavily" due to his hamstring on Sunday.
"The hamstring, as you all know, it's one of those mysterious things," Riley said. "Really how it feels, and if indeed he could practice as we go through the week, how it lasts."
Armstrong has time and again managed to fight through injuries during his career, and the hope is he'll once again be able to fight through his latest ailment and be back under center against the Terrapins.
There's clearly added incentive to do so this week, as Saturday will mark his final home game as a Husker on Senior Day.
"Can I imagine him not playing? I don't want to," Riley said. "It's Senior Day and all those parts. He's had a terrific career here at Nebraska. But part of this thing is biology, and the hamstring is a hard one."
- Robin Washut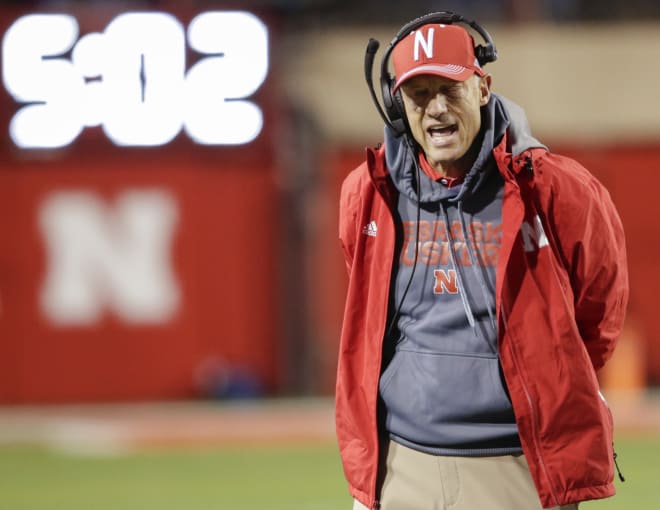 Riley: Special teams 'a 50/50 bag' this season
Few Nebraska coaches have been as criticized as heavily as special teams coach Bruce Read has over the past two seasons, and Saturday's effort vs. Minnesota added even more fuel to that fire.
Nebraska struggled in nearly every special teams aspect, including an illegal participation penalty on a fourth down Golden Gopher punt that led to a touchdown and a punt of its own that traveled minus-two yards.
Riley was asked multiple questions on Monday regarding the performance of both NU's special teams and Read as a whole.
While he made sure to note that there were some real positives - such as the play of kicker Drew Brown and the kickoff team - he admitted, "there's some glaring things there that aren't good."
Overall, Riley called Nebraska's special teams as "a 50/50 bag" of good and bad.
He pointed to some of the biggest negatives being the Huskers' inability to get De'Mornay Pierson-El going on punt returns all season, as well as a punt team that "in general has been less than 50/50," noting the struggles with protection and "erratic" punting by freshman Caleb Lightbourn.
The main question was, how much of that can be blamed on Read?
"Bruce heads up the whole group," Riley said. "Bruce is a meticulous, detailed worker. His scouting report, game plan stuff comes with a ton of thought… So I know the kind of work that he does.
"What happens with our special teams is that Bruce heads it up, but he has many staffs for each group. So the responsibility of coaching isn't just Bruce Read with 11 guys on every team, we have different guys assigned to it. So it's a group effort as we go into it…
"In grading us, I just did - we're a 50/50 special teams unit this year. We've got at least three games left this year, and we've got to immediately start evaluating how that doesn't become that way again… I think that kind of tells you what I think about what's happening now. It's truly a mixed bag."
- Robin Washut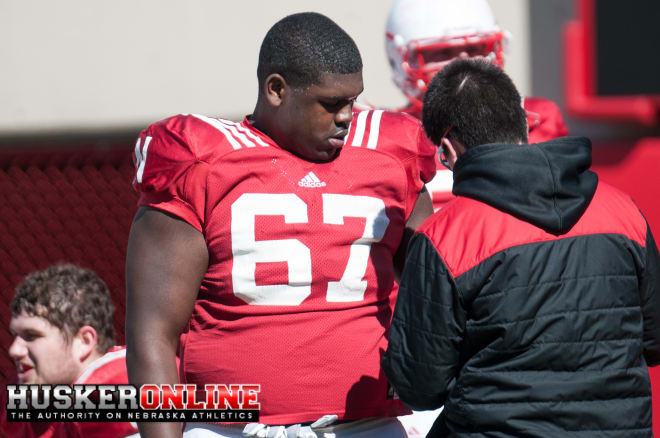 Foster feeling good after first game action
Last week at this time we knew sophomore offensive lineman Jerald Foster was on his way back, but nobody knew he'd start against Minnesota and take nearly all of the snaps at left guard.
Even Riley seemed surprised how fast things developed with his progress this past week after suffering a right MCL tear back in mid-August. Foster will now be NU's starting left guard for the final three games of 2016.
"DJ Foster is not hurt, and I just thought I'd note that," Riley said on Monday. "I just thought it was great to have him back and he did a nice job for us."
Foster gave the team an inspirational speech before this past Saturday's game, reflecting on his speedy path to recovery.
On Monday the Lincoln native was all smiles as he talked about his first career start at Nebraska.
"Sunday morning I was football sore," Foster said. "Nothing out of the ordinary. I love it, it's definitely a better feeling than you would think when you haven't done it in such a long time being able to wake-up and your neck is a little tight and things like that. Just old memories."
- Sean Callahan
Huskers to honor Foltz one more time on Senior Day
Saturday will mark the final time Nebraska's senior class will play in Memorial Stadium.
They will have a chance to finish with a perfect 7-0 home record and remember the life of punter Sam Foltz one more time in what would've been his final season at NU.
"I think that's always a great celebration day," Riley said of Senior Day. "The Fotlz family will be included in that celebration."
For guys like senior tight end Trey Foster, Saturday will be tough, because Foltz touched so many people on this team.
Foster was part of a group of 12 players that finished their careers at Nebraska who originally met in the 2012 Nebraska Shrine Bowl. Ten of those players will be honored at Senior Day on Saturday, while the Foltz family will represent their son in that group.
"It's going to be a tough moment for us," Foster said. "We've been saying it all year long. (Foltz) made the most out of what he had.
'He was a great dude that showed us how to work hard and showed us how to do things the right way. It's going to be tough for us to go through that."
- Sean Callahan
Quick hits
***Riley clarified that the 12-men on the field penalty against Minnesota was a result of miscommunication by the defensive staff and had nothing to do with Read. Riley said the issue was they weren't sure whether to send the punt return team onto the field or keep the defense in to guard against a fake.
As a result, there was confusion over which defensive package was supposed to be on the field, so one player thought they were still going to be in base and when they were actually subbing into the nickel.
***Riley said senior receiver Brandon Reilly (hamstring) should be back in the mix again this week. Reilly said his hamstring was "all good" and he didn't suffer any setbacks agains Minnesota.
***Riley said he was "hopeful" that linebacker Dedrick Young (ankle) was close to being back to 100 percent after hardly practicing at all last week and barely playing vs. Minnesota.
***Riley also made sure to note that Jerald Foster (MCL) suffered zero setbacks in his first game back on Saturday.
***Senior center Dylan Utter was wearing a protective boot on his left foot during Monday's press conference, but he said he was fine and that it was just part of the grind of the season at this time of year.
***Riley said Maryland's punter is a rugby style punter, so returns will be interesting this week.