Miles explains commitment to Nebraska
Nebraska added commit No. 12 to its 2017 class Sunday afternoon from Baton Rouge (La.) Catholic fullback Ben Miles.
The 6-foot-1, 215-pound Miles had been wanting to make a decision before his senior season began. Realizing he wanted to be a Husker a few weeks ago, an official announcement came on the eve of fall practices.
"It was probably sometime in the middle of the summer where I really just put it all together and knew it was Nebraska," Miles said about his commitment. "I wanted to get my commitment out of the way before the season so I could focus on my team and being a great high school player."
Miles attended Nebraska's spring game in April which left a lasting impression on him.
"I really, really enjoyed my trip for the spring game," Miles said. "I really enjoy the coaching staff and really enjoyed the campus and the atmosphere. There's nothing like it."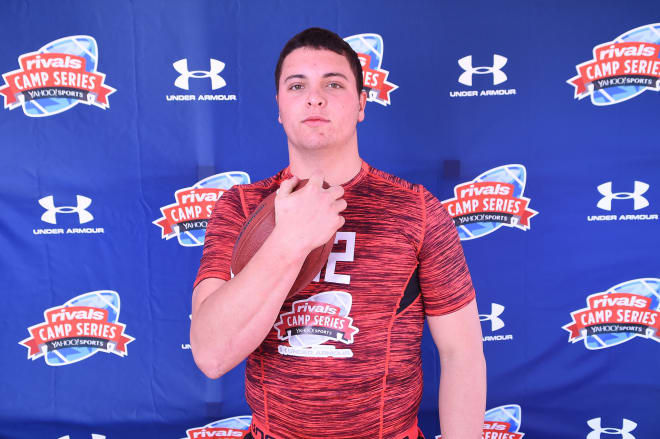 The versatile offensive weapon also credited a strong relationship with NU running backs coach Reggie Davis, tight ends coach Tavita Thompson and graduate assistant John Weiss in his decision making process.
Those coaches pointed to the success recently graduated and current Denver Broncos fullback Andy Janovich had last season with the Huskers and plan to use Miles in a similar fashion.
"I've really been able to get to know Coach Davis, Coach T and Coach Weiss," Miles said. "They've said that they plan to use me similarly to the last fullback that just graduated. Just being flexible in their offense and being able to do a lot of things from H-back to fullback to protection back."
Miles picked Nebraska over Boston College, Michigan State, Purdue and LSU where his father, Les Miles, is the head coach. He says his father recruited him, but also played the role of being a parent and helping through the recruiting process as well.
"My dad recruited me, but also just loved and supported me in the process too," Miles said.
Catholic High School begins its fall practices today and Miles feels as if they have what it takes to have a successful season this year.
"We start practice today," Miles said about his senior season. "I feel pretty confident about it. We have a chance to be a really good team if we just take it one drill, one practice, one game, one week at a time. We open up with Parkview."