Media Days: What to watch
CHICAGO - Big Ten Media Days will officially kickoff in Chicago Monday at noon.
Here are five storylines to watch as we get ready to start things at the Hyatt Regency McCormick Place.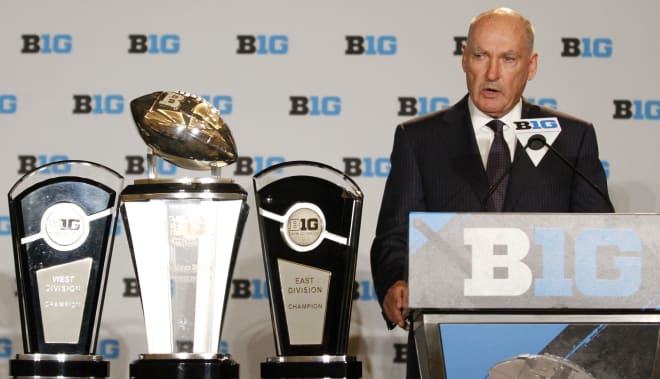 Just how wide open is the Big Ten West? 
I don't think anyone is going to dispute Wisconsin is the clear favorite in the Big Ten West heading into Media Days.
The Badgers return a strong core on both offense and defense, and most importantly they have a very favorable East division draw, with Michigan being their toughest game. Nebraska has Ohio State and Penn State, Iowa plays Michigan State, Penn State and Ohio State, while Northwestern has Penn State and Michigan State.
With what Wisconsin returns, along with their schedule draw, the Badgers have all the makings to be a 10-2 or even 11-1 team in 2017. It's the debate for second in the West that's probably the most interesting.
What Nebraska has going for them is they play Wisconsin, Iowa and Northwestern all in Lincoln - meaning a big chunk of the divisional race will run through Memorial Stadium.
The Wildcats are the sexy pick, but they no longer have linebacker Anthony Walker to lead their defense, but will have one of the top offenses in the division. However, whenever Northwestern has had high preseason expectations under Pat Fitzgerald, they tend to disappoint. It will be interesting to see how they handle them this season.

When you look at Iowa, they have major questions at quarterback and receiver, but have the lines on both offense and defense, the league's top defensive player in linebacker Josey Jewel and an All-Big Ten running back in Akrum Wadley.
Can Penn State handle the hype? 
After Michigan throttled Penn State 49-10 last season, the Nittany Lions were left for dead. PSU's athletic director even had to come out with a public statement to back head coach James Franklin.
That loss was the turning point for Penn State, as Franklin's squad won 9 games in a row after that, including victories over Ohio State and Wisconsin. Their magical run fell just short in the Rose Bowl, losing to USC 52-49 on New Year's Day.
With Heisman trophy candidates at both quarterback and running back, and everything they accomplished in the 2016, can Penn State handle the expectations in 2017?
This is also the first time under Franklin where he's coached a team with legitimate top 10 preseason expectations. While at Vanderbilt, he was always the guy that did less with more. Now he's truly trying to earn a seat at the table with the top coaches in the game.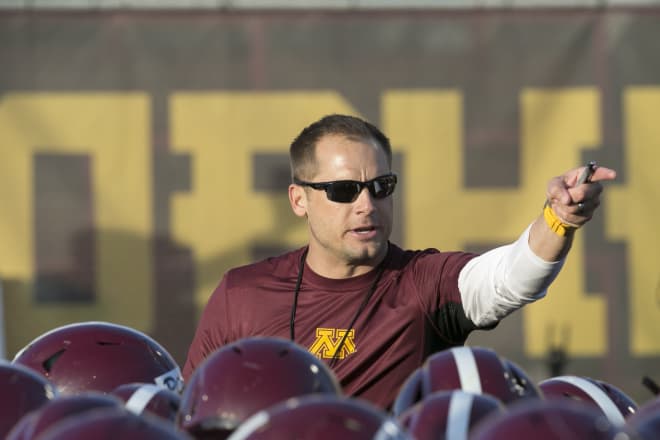 Plenty of new coaching blood 
Two teams within Nebraska's division will have new head coaches in 2017. Minnesota hired P.J. Fleck from Western Michigan, while Purdue hired Jeff Brohm from Western Kentucky.
There's no question Fleck is going to draw quite a crowd this week, as you never know what you are going to get from the 36-year wildcard.
It's probably a safe bet Fleck is going to say or do something that drums up attention this week. The question remains can he build a program to compete for the division at a place like Minnesota?
Coaching star power runs supreme 
I heard somebody on a national show this week describe the landscape of college football pretty accurately. He said the Big Ten has the best coaches, the Pac-12 has the best quarterbacks and the ACC has the best teams.
When you look at the Big Ten the last couple of seasons, it's clear they've built their league around coaching star power. Urban Meyer, Jim Harbaugh, James Franklin, Mark Dantonio, P.J. Fleck, Kirk Ferentz and Paul Chryst have all taken their programs to a New Year's Six bowl game the last three seasons. No other conference can say that.
Then you have guys like Mike Riley, Pat Fitzgerald and Lovie Smith that bring pretty good coaching credentials to the table as well. As we head into the 2017 season, there's no question the coaching star power in the Big Ten is one of the biggest storylines.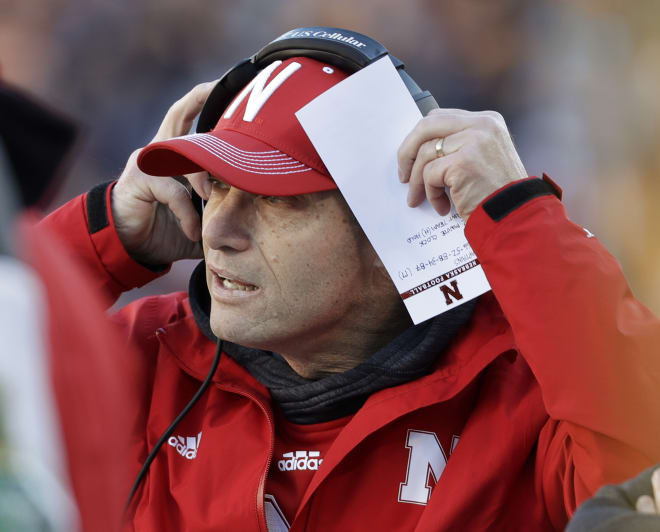 Nebraska once again is flying under the radar 
As Nebraska gets ready to go to Media Days on Tuesday, they will be very much under the radar this week in Chicago.
This is one of the first times I can remember where they'll be represented at an event like this with three players that very few people in the conference know.
With a new quarterback and a completely new defense under Bob Diaco, very few people have a read on Mike Riley's team going into 2017. The win-loss expectations appear to be all over the board from 6 to 9.