Colorado QB/ATH Luke McCaffrey chooses Nebraska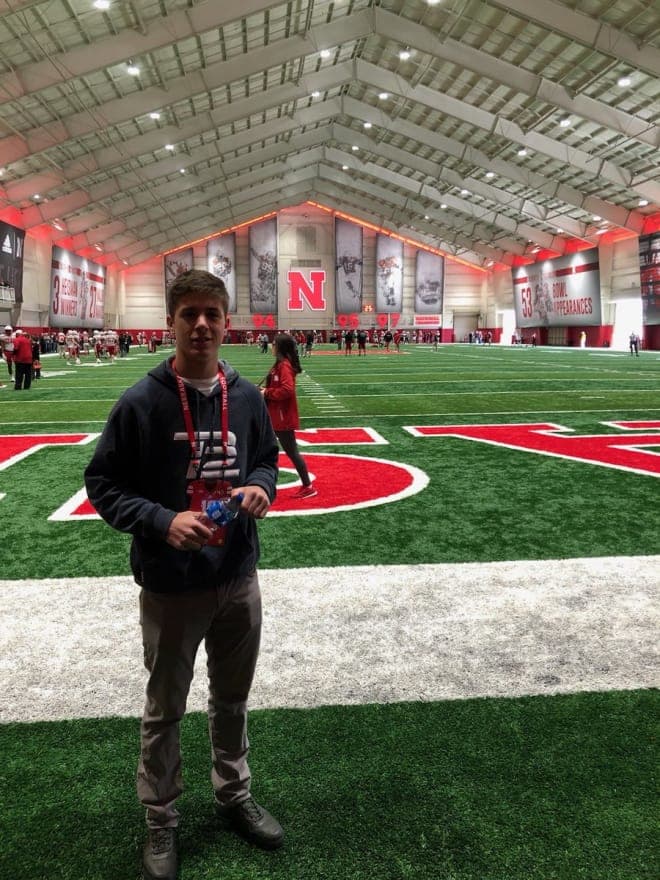 The Huskers scored a signal caller for the Class of 2019 when Luke McCaffrey from Highlands Ranch (Colo.) Valor Christian announced his commitment to Nebraska. McCaffrey said that it was a little bit of everything about Nebraska that made him choose the Huskers.
"I would say I chose Nebraska because it was a little bit of everything," McCaffrey said. "Lincoln is incredible and on top of that this staff is doing great things with what they are bringing to this historic program. They will give any player the best opportunity to succeed."
Scott Frost's offense is definitely a reason that McCaffrey is excited about things at Nebraska. He watched a number of UCF games last season and noted their productivity. He also noted that UCF started a true freshman at quarterback a year ago, indicating that this staff will play the best possible players on the team.
"UCF had one of the most explosive and exciting offenses to watch last year," McCaffrey said. "It will be an honor to be able to part of it, especially at a program like Nebraska.
"The offense at Nebraska is very appealing. The quarterback is valued in both the run and the pass game. Every competitive player wants to play as soon as possible, but still do everything that they can for the program. I hope to play as soon as I get there, but I will do anything for this program to succeed no matter the role."
The coaching staff - from the head coach to the offensive coordinator to his position coach - played a large role in McCaffrey's decision as well. He believes the new staff at Nebraska will have similar results to their short time at UCF and he also appreciates that this staff will develop him as a player.
"The coaching staff was a huge factor in my decision," McCaffrey said. "These coaches are going to do great things at Nebraska. Coach Mario Verduzco looks at the position very specifically and in great detail. That gives a quarterback in this system a great opportunity to succeed and grow as a player."
McCaffrey declined to say who he chose Nebraska over. McCaffrey had visited Virginia and North Carolina as well as Nebraska.