Maryland keys to victory and HOL score predictions
Senior Day is upon us, as the No. 18 ranked Nebraska (8-2, 5-2) football team will try to go 7-0 this year at Memorial Stadium. A struggling Maryland (5-5, 2-5) comes to Lincoln on a 3 game losing streak after starting out the season 4-0.
Here are today's keys to a Husker victory against the Terps. NU enters today's game as a 14.5 point favorite against Maryland.
KEYS TO VICTORY: Maryland at Nebraska 
KEY 1: Establish the running game early
Maryland has given up an average of 313.3 rushing yards per game over the last 3 weeks. With or without quarterback Tommy Armstrong today Nebraska needs to exploit this weakness right away in the Terp defense.
KEY 2: Tackling in space
The Terps run a spread based offense that will have a ton of different wrinkles and variations to it. Spread systems have given Mark Banker's defense problems this year. It will be important for the Huskers to tackle well this week in space.
KEY 3: Break Maryland's will early
Maryland is a team that's been outscored 121-6 over the last two weeks. There's no question their confidence is fragile and the Huskers need to jump on them early to set the tone of this game.
KEY 4: Special teams play
Last week Minnesota scored 10 of their 17 points off two special teams blunders by Nebraska. The Huskers have to get this part of their game cleaned up and they have to expect the Terps to go after at least one punt.
KEY 5: Senior Day emotions
With such a big group of seniors, there are going to be a ton of emotions in Memorial Stadium on Saturday. It will be important for Nebraska to channel their pregame energy into how the team takes the field early in the game. 11 am kickoffs can be tough sometimes to get going.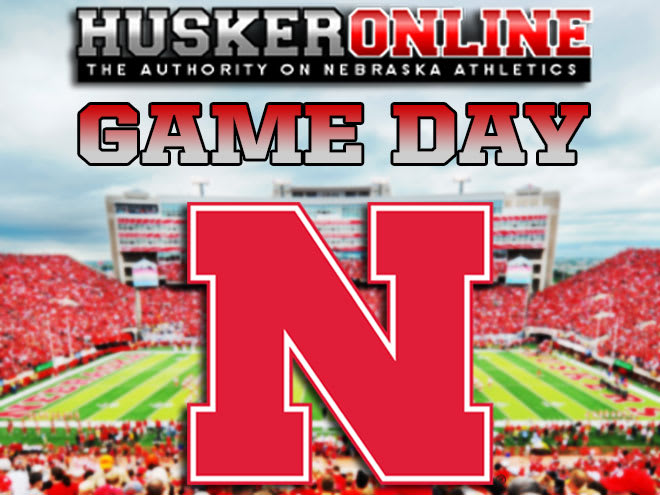 Sean Callahan - HuskerOnline Publisher
Nebraska should be able to run for well over 200 rushing yards on the ground even without quarterback Tommy Armstrong on Saturday. I look for the Huskers to establish running game early and they will go to it often and cruise into Iowa 9-2.
Nebraska 31, Maryland 13
##############################
Robin Washut - HuskerOnline Senior Writer
This game really shouldn't come down to the quarterback, as Nebraska's offensive line and running backs should be able to carry the load all day and take the pressure off the passing game completely. Maryland will try plenty of tricks on offense, but the defense shuts the Terps down and NU sends its seniors out on top.
Nebraska 28, Maryland 13
##############################
Nate Clouse - HuskerOnline Lead Recruiting Analyst
I see Nebraska being able to win this game with or without Tommy Armstrong as the Huskers are as healthy as they've been in a long time. NU's offensive line should be able get a push up front for Terrell Newby in the run game and allow enough time for quick passes to a healthy wide receiving corps. Maryland will be without its starting quarterback and a top running back which should bode well for the Blackshirts. Ball control and good defense helps Nebraska to go undefeated at home this season.
Nebraska 31, Maryland 17
##############################
Mike'l Severe - Omaha World Herald Bottom Line
Over the last six games Maryland has given up an average of 300+ yards rushing a game. With or without Armstrong I think NU will have success on offense (more with TA). If Maryland QB Perry Hills can't play, I don't see the Terps having much success on offense. It will be interesting to see what Maryland has left after losing last two games 121-6.
Nebraska 34, Maryland 10
##############################
Andy Kendeigh - KETV Channel 7 Sports Director
No matter who plays quarterback for Nebraska this game will be won at the line of scrimmage. The Huskers have to run, run, run the football on a cold and windy day at Memorial Stadium. Nebraska is 10-0 under Mike Riley when out-rushing its opponent, 7-0 this season. Maryland is 113th in FBS in rushing defense giving up an average of 228.7 rushing yards per game. Huskers run to a victory on senior day.
Nebraska 35, Maryland 17
HuskerOnline Week 11 Expert Score Predictions
Week 11
Sean Callahan
Robin Washut
Nate Clouse
Mike'l Severe
Andy Kendeigh

Maryland @ Nebraska

Nebraska

31-13

Nebraska

28-13

Nebraska

31-17

Nebraska

34-10

Nebraska

35-17

Northwestern @ Minnesota

Minnesota

23-19

Minnesota

24-21

Minnesota

28-27

Minnesota

34-10

Minnesota

28-24

Indiana @ Michigan

Michigan

27-10

Michigan

33-14

Michigan

48-21

Michigan

26-17

Michigan

42-14

Oklahoma @ West Virginia

WVU

38-34

WVU

52-47

Oklahoma

45-41

WVU

35-34

Oklahoma

32-27

Virginia Tech @ Notre Dame

N. Dame

28-24

N. Dame

22-18

Va. Tech

34-27

N. Dame

20-14

Va. Tech

31-28

S.D. State @ Wyoming

Wyoming

38-37

Wyoming

27-24

SDSU

42-33

SDSU

41-38

Wyoming

27-24
HuskerOnline Score Prediction Standings
Expert Picker
Straight Up
vs. the Spread
Cumulative Total

Andy Kendeigh

KETV-Omaha ABC

39-21

30-30

69

Nate Couse

HuskerOnline

35-25

31-29

66

Sean Callahan

HuskerOnline

37-23

28-32

65

Robin Washut

HuskerOnline

34-25

29-31

63

Mike'l Severe

OWH Bottom Line

33-27

28-32

61