Love and Hart confirm their transfers to Kentucky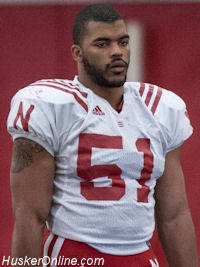 Love and Hart were granted their releases by NU after Pelini was fired, with the option to return to Nebraska for the second semester after weighing their options. The pair took official visits to Kentucky last weekend, and that was enough to make the switch.
"There is no place like Nebraska," Hart said. "I have nothing towards Nebraska at all and the fans are the best in the nation. I needed to do what's best for my family and I decided this next move is what's best for me. I wish nothing but the best for Nebraska in the future."
"I know the new staff at Nebraska plans to use the tight ends more and I really hope that's the case," Hart said. "Both Cethan (Carter) and Sam Cotton are two of my best friends and I want them to succeed."
As for Love, he was actually at Nebraska's first bowl practice on Wednesday, and the original thought was he'd stay at NU to give Riley and his staff a shot before making a final decision.
However that changed on Thursday when Love informed his father Cory that he wanted to make the move to Kentucky at semester.
"Nebraska is a hell of a place," Cory Love said. "However, he's my son and I support his decision. I know it wasn't easy for him.
"Things just didn't work out, you just have to move on. It's been a good experience and we can't say anything bad about Nebraska at all. We have good friends there and it's been like family. The people in Nebraska always treated us like family."