Lee determined not to be overlooked in cornerback battle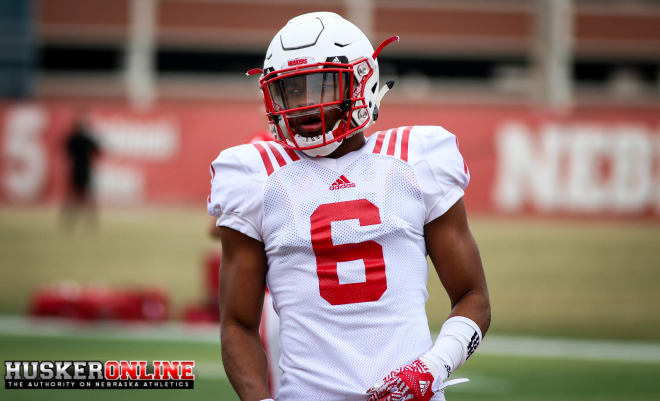 When Mike Riley read off the initial two-deep depth chart for Nebraska's defense heading into the start of spring practice, he ended up with one notable omission.
In listing off the Huskers' top returning cornerbacks, the third-year head coach failed to mention sophomore-to-be Eric Lee Jr., a former four-star prospect who came to Lincoln as the top-ranked player in Colorado in 2015.
That certainly caused a stir around the NU fan base, and some took it as a sign that things might not be working out for Lee at Nebraska.
According to new cornerbacks coach Donté Williams, though, that couldn't be further from the truth.
"He's battling," Williams said of Lee. "He's definitely going to play. Everything he does is smooth. He's smart and picks things up. He's just a younger guy that pretty much hasn't gotten a chance or an opportunity, but he's going to get it.
"When you play football, you are one play away from being in. Right now, he's battling and right behind Chris Jones."
Now two full calendar years into his college career after enrolling early in the spring of 2015, Lee's roles have been few and far between so far.
After redshirting his first season, the Milton, Mass., native via Valor (Colo.) Christian played in eight games last year primarily on special teams. He finished with two total tackles.
But with the Huskers' relatively thin returning depth at cornerback entering the spring, many expected Lee to have a golden opportunity to establish himself in the rotation behind Jones.
Despite his head coach's oversight, Lee feels like he's right on track to making his biggest impact yet at Nebraska.
"Every spring is just another opportunity to help better myself and show to the team that they can trust me when things come down to the line during game time during the season," Lee said.
"Every spring is just another opportunity for me to showcase my talent and to build up chemistry with my teammates."
This offseason is also somewhat of a clean slate for players like Lee, as the Huskers are debuting a new defensive coordinator in Bob Diaco, a new safeties coach in Bob Elliott, and a new cornerbacks coach in Williams.
As for how that could ultimately benefit Lee in his quest to becoming a fixture on NU's defense, he said the key was to stay patient and continuing to work as hard as possible in everything he does.
"Every day is a learning experience to get better," Lee said. "In football you are one play away from getting in the game. Just do all the right things like Riley says."