Last-second FG dooms Huskers in 23-21 loss
At some point, Nebraska is going to run out of ways to suffer a heartbreaking defeat.
But Nebraska couldn't muster a first down and UW got the ball back with just over a minute to play. The Badgers quickly moved the ball downfield to set up Gaglianone for a 46-yard attempt, and he drilled it through to seal the win.
The Huskers have now lost seven of their past 10 games going back to last season, including four of their past five Big Ten Conference matchups. Of their four losses this year, they have come by a grand total of 11 combined points.
It was slow sledding for both offenses out of the gates, as Nebraska and Wisconsin traded six six combined punts and a UW missed field goal in a scoreless opening quarter.
On that drive, Wisconsin had three passes of 16 yards or longer and converted two third downs and a fourth down before finally reaching the end zone. Just when it looked like that Badgers had claimed the momentum, though, Nebraska came right back with a 14-play, 77-yard touchdown drive of its own that ate up nearly seven minutes off the clock.
The scoring drive was NU's longest of the season and also the longest allowed by Wisconsin's defense all year.
Wisconsin worked quickly when it got the ball back, as Stave got the ensuing possession going with a 31-yard pass to Erickson down the left sideline, and then Stave hit Wheelwright for a 16-yard pass to move to the NU 39. A 12-yard run by Ogunbowale moved the ball inside the 25, to set up Gaglianone for a 39-yard field goal attempt with 1:30 to go.
Gaglianone's kick was long enough but bounced off the right upright, giving the Huskers the ball with 1:26 on the clock. Nebraska ran the ball three straight times but was unable to seal the game with a first down, and Wisconsin had all three timeouts to regain possession at its own 30 with 1:03 to play.
Nebraska returns to action next week when it travels to take on Minnesota.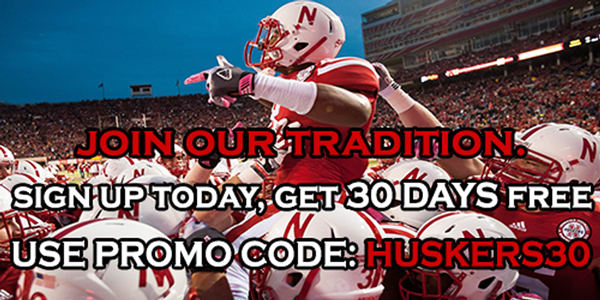 [rl]