Indiana keys to victory and HOL score predictions
BLOOMINGTON, Ind. - The No. 10 ranked Nebraska (5-0, 2-0) football team will hit the road today to take on Indiana (3-2, 1-1).
This will be the first ever meeting between the Huskers and Hoosiers since NU joined the Big Ten Conference in 2011.
As things get closer to kickoff, here are today's keys to a Nebraska victory over Indiana, along with our HOL expert score predictions.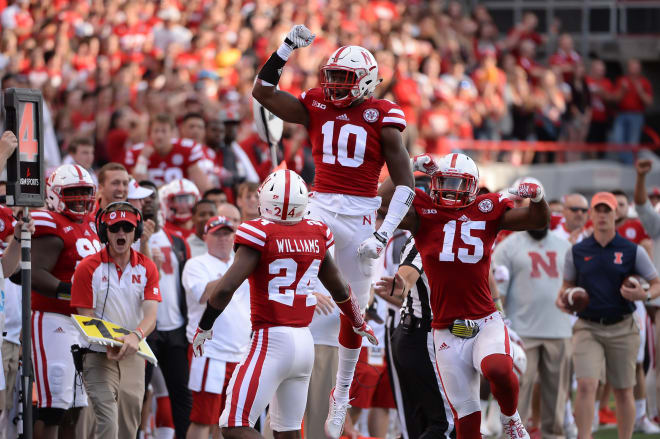 KEYS TO VICTORY: Nebraska at Indiana 
KEY 1: Find a second running option to go with Newby
With sophomore Devine Ozigbo coming off injury, it's hard saying what he will give Nebraska on Saturday. The Huskers need to find that second running option to go with Terrell Newby.
KEY 2: Defensive discipline
The Hoosiers will have a lot of run-pass option plays that test the discipline of this Husker defense. If Nebraska gets caught cheating or over playing the run, Indiana will make them pay. This is a big key for today.
KEY 3: Handling the Hoosiers blitz
Last week Indiana got a lot of pressure on Ohio State QB J.T. Barrett and forced him to run the ball way more than the Buckeyes would've liked. Barrett also really struggled to throw the ball against the Hoosiers. Hopefully NU can really learn from that game film and come up with some good ways to attack IU's pressure on defense.
KEY 4: Communication on defense
Defensive coordinator Mark Banker already called out Indiana for their reputation to steal opposing team's defensive signals. Banker hinted that the Huskers would make some changes to their play calling methods on Saturday. This could lead to some potential communication issues if everyone is not on the same page.
KEY 5: Finish drives
When you go on the road in the Big Ten it's important that you take touchdowns when they're there and not settle for field goals. This for the most part has not been an issue for the Huskers in 2016. They need to continue that trend here on Saturday.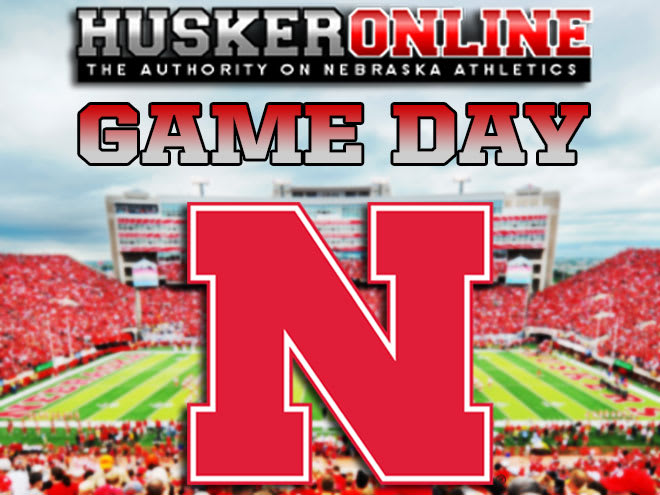 Sean Callahan - HuskerOnline Publisher
The bye week came at a perfect time. I expect a fresh, healthy Husker team to come into Bloomington. The Hoosiers will put up a fight, but look for Nebraska to pull away and make the plays that matter in the clutch. I also think the Huskers could find some big plays in the passing game.
Nebraska 38, Indiana 31
##############################
Robin Washut - HuskerOnline Senior Writer
Nebraska needs to make sure that this game doesn't turn into a shootout, because that plays right into Indiana's strength. An improved run defense makes the Hoosiers one dimensional on offense, and NU's ground game once again takes control in the fourth quarter.
Nebraska 31, Indiana 21
##############################
Nate Clouse - HuskerOnline Lead Recruiting Analyst
I see Nebraska coming into the game with a solid plan of attack due to an extra week to prepare which will result in a fast start. Although Indiana will adjust and make things close heading into the fourth quarter. Some explosive plays through the air and in the return game help the Huskers pull away with the win.
Nebraska 31, Indiana 23
##############################
Mike'l Severe - Omaha World Herald Bottom Line
The Huskers have another great opportunity to wear a team down in the 4th quarter. The Hoosiers have given up some long game sealing drives late in matchups this season. I think a banged up Armstrong will still get yards on the ground and Banker will send lots of plus pressure at Richard Lagow.
Nebraska 27, Indiana 20
##############################
Andy Kendeigh - KETV Channel 7 Sports Director
This is the Huskers midterm exan and it's a big test for Nebraska. Indiana QB Richard Lagow averages 292 passing yards a game this season. The Huskers have yet to give up a 300-yard passing game (they gave up 8 in 2015). If they can stop the run early & put the Hoosiers in obvious passing situations late it will allow the Blackshirts to go after the immobile but talented Indiana quarterback. This one has all the makings of a shootout and I say Nebraska has just enough to improve to 6-0 for the first time since 2001.
Nebraska 41, Indiana 35
HuskerOnline Week 6 Expert Score Predictions
Week 6
Sean Callahan
Robin Washut
Nate Clouse
Mike'l Severe
Andy Kendeigh

Nebraska @

Indiana

38-31

Nebraska

31-21 Nebraska

31-23 Nebraska

27-20

Nebraska

41-35 Nebraska

Ohio State @

Wisconsin

27-13

Ohio State

28-14

Ohio State

35-21

Ohio State

31-10

Ohio State

21-10

Ohio State

Northwestern @ Mich State

19-17

NW

17-16

Mich State

24-20

Mich State

23-20

Mich State

24-17

Mich State

Minnesota @

Maryland

24-20

Maryland

24-21 Minnesota

21-17

Maryland

27-24 Maryland

28-14

Maryland

Ole Miss @ Arkansas

38-27

Ole Miss

39-31

Ole Miss

28-23

Ole Miss

34-30

Arkansas

34-24

Ole Miss

UCLA @

Wash State

41-38

WSU

28-24

UCLA

34-28

WSU

41-35

UCLA

38-31

WSU
HuskerOnline Score Prediction Standings
Expert Picker
Straight Up
vs. the Spread
Cumulative Total 

Andy Kendeigh

KETV - ABC Omaha

21-9

17-13

38

Sean Callahan

HuskerOnline

20-10

16-14

36

Robin Washut

HuskerOnline

18-12

17-13

35

Nate Clouse

18-12

15-15

33

Mike'l Severe

OWH Bottom Line

16-14

15-15

31