Illinois keys to victory and HOL score predictions
The No. 15 ranked Nebraska (4-0, 1-0) football team will try to keep things rolling on Saturday against Illinois (1-2, 0-0).
The Illini come into Lincoln under the guidance of former Chicago Bear and Tampa Bay Buccaneer head coach Lovie Smith, who is in his first season as a college head coach.
As things get closer to kickoff, here are Saturday's keys to a Husker victory. Nebraska comes into today's game as a 21 point favorite over Illinois.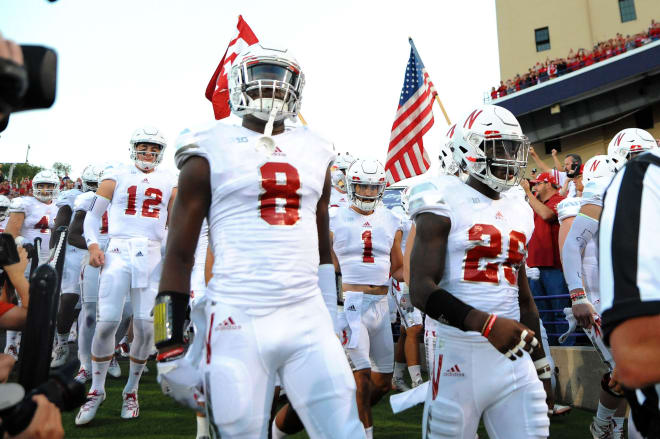 KEYS TO VICTORY: Illinois at Nebraska 
KEY 1: Offensive line health
With very limited depth on the offensive line this week, Nebraska cannot afford a setback today. NU will be resting Tanner Farmer (ankle) to get him ready for the second half of the season, which means walk-on Cole Conrad will be the top reserve off the bench at tackle, guard and center. That's not an ideal situation.
KEY 2: Fluster Wes Lunt
Yes Illinois quarterback Wes Lunt has a lot of experience and a big arm, but he has really struggled this year adapting to Lovie Smith's new offense. Nebraska needs to fluster Lunt and make him feel uncomfortable in the pocket.
KEY 3: Expose Illinois's defensive weaknesses
Illinois has struggled to stop the run as Western Michigan ran for close to 300 yards on the ground, but they have also struggled against the pass as FBS opponents are completing 73.7 percent of their passes against the Illini defense. The Huskers need to expose this very vulnerable Illinois defense.
KEY 4: Protecting Armstrong
The one real match-up concern for Nebraska is how their offensive line will match-up against Illinois's athletic defensive line. The Illini have the athletes to get pressure on Nebraska. The Huskers needs to hold up strong and give Tommy Armstrong adequate protection.
KEY 5: Strike early
After a convincing Week 1 over FCS opponent Murray State, Illinois has really struggled in losses to North Carolina and Western Michigan. Their confidence level is low right now, which means if Nebraska strikes early they could possibly lay a first half knockout blow to the Illini.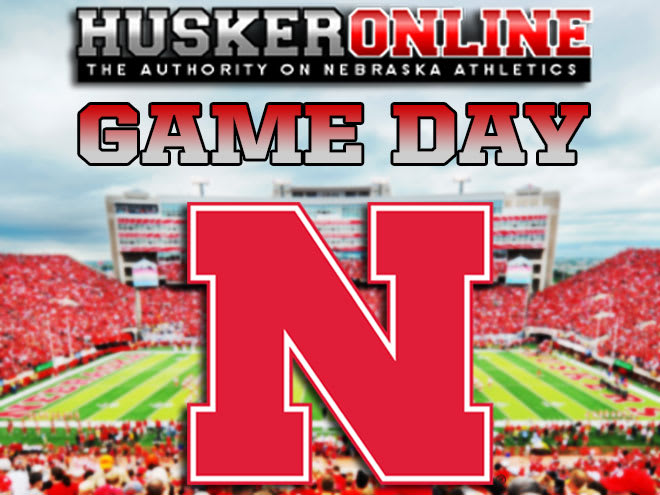 Sean Callahan - HuskerOnline Publisher
Illinois will challenge Nebraska up front in this game, but the Illini don't have enough for first-year head coach Lovie Smith to hang with the Huskers. I think Nebraska will put up close to 300 yards rushing and 500 yards overall and cruise to an easy victory heading into the bye week.
Nebraska 45, Illinois 20
##############################
Robin Washut - HuskerOnline Senior Writer
I see Nebraska going with a power approach offensively and wearing down Illinois' talented defensive line, turning a relatively close game into a lopsided victory when all is said and done. The Fighting Illini might get some points early because of their big play ability, but it won't be nearly enough to keep up down the stretch.
Nebraska 42, Illinois 17
##############################
Nate Clouse - HuskerOnline Lead Recruiting Analyst
Illinois has a solid defensive line, but those guys aren't going to be able to win the game by themselves Saturday. I see Nebraska getting off to a good start on both sides of the ball and not looking back. Tommy Armstrong has another solid day of running and passing and the Blackshirts tackle better against the run en route to a convincing win over Illinois.
Nebraska 34, Illinois 10
##############################
Mike'l Severe - Omaha World Herald Bottom Line
I like the chances of the blackshirts getting to Wes Lunt. The OL is really struggling for the Illini and they seem to want to pass much more than run, even though best players are in the backfield. I think NU ends the day with two 100 yard rushers vs the UI defense.
Nebraska 38, Illinois 14
##############################
Andy Kendeigh - KETV Channel 7 Sports Director
The revenge tour continues and for the second straight week the Huskers will beat a team they lost to a year ago. While the players say otherwise this week you know they would like nothing better than to beat Illinois soundly Saturday. Forget about Illinois coming off a bye week, the Illini have lost 13 of their last 15 games after a bye. Special teams will contribute a touchdown and this game will not come down to a run-pass option incomplete pass by Tommy Armstrong to Devine Ozigbo.
Happy Homecoming.
Nebraska 44, Illinois 17
HuskerOnline Week 5 Expert Score Predictions
Week 5
Sean Callahan
Robin Washut
Nate Clouse
Mike'l Severe
Andy Kendeigh 

Illinois @ Nebraska

45-20

Nebraska

42-17 Nebraska

34-10 Nebraska

38-14

Nebraska

44-17 Nebraska

Wisconsin @

Michigan

23-10

Michigan

31-27 Michigan

27-14 Michigan

35-10 Michigan

21-13 Michigan

Northwestern @ Iowa

20-17

Iowa

24-22 Iowa

20-14

Iowa

24-20 Iowa

17-16 Northwestern

Stanford @ Washington

30-23

Wash

28-21 Stanford

30-28 Stanford

28-17

Wash

17-13

Wash

Louisville @ Clemson

45-35

Clemson

48-41 Louisville

38-33 Louisville

31-30 Louisville

42-40

Louisville

Oklahoma @ TCU

41-37

Oklahoma

51-40 Oklahoma

33-28 Oklahoma

34-20 Oklahoma

27-24

Oklahoma
HuskerOnline Score Prediction Standings
Expert Picker
Straight Up
vs. the Spread
Cumulative Total 

Andy Kendeigh

KETV - ABC Omaha

16-8

14-10

30

Robin Washut

HuskerOnline

15-9

14-10

29

Sean Callahan

HuskerOnline

15-9

12-12

27

Nate Clouse

HuskerOnline

15-9

13-11

26

Mike'l Severe

OWH Bottom Line

13-11

12-12

25