Huskers land commit from 2015 PG Watson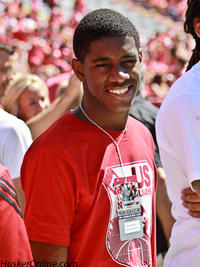 After seeing campus for the first time on an unofficial visit in June, Watson quickly scheduled a return trip to NU for his first official visit following the end of the AAU season.
He also had a second official set up to Creighton for next weekend, but the Westchester, Ill., native already knew where he wanted to be and didn't want to draw out the recruiting process any longer.
Along with Nebraska and Creighton, Tennessee had been heavily recruiting Watson prior to his commitment and was working to set up an official visit. The Illinois Wolves AAU standout also held offers from Maryland, Iowa, West Virginia, Purdue, Penn State and Marquette along with interest from Illinois, Indiana and Michigan.
Nebraska gets a very versatile and heady point guard in Watson, who Rivals.com national basketball recruiting analyst Dan McDonald said "makes great decisions with the ball in his hands and is a more than capable scorer when needed." Fellow Rivals analyst Alex Kline added that Watson "has proven himself as a true point guard and one of the best at his craft in this class."
Said Rivals.com national basketball recruiting analyst Eric Bossi:
"Nebraska put a lot of time and effort into the recruitment of Glynn Watson and he rewarded their efforts with a commit. Watson isn't the biggest guy, but he has a long and lanky frame that will allow him to get stronger without losing any quickness. I think he is a strong game manager and is cut out of the pure, pass first point guard mold."
[rl]