Huskers had opportunities, but couldn't convert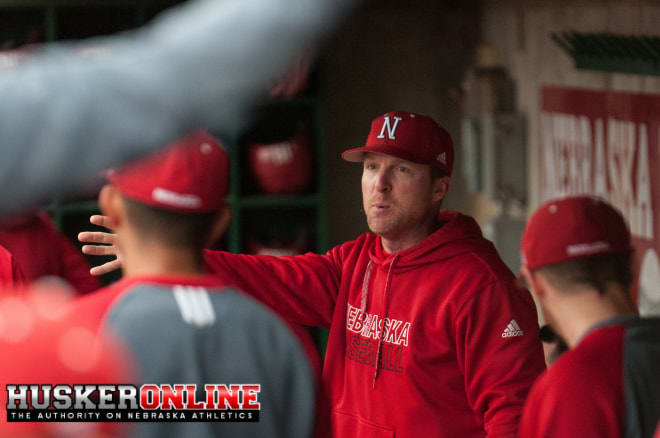 The Huskers (1-3) were given plenty of opportunities to take the lead, but couldn't finish off the Utah Utes (4-1), losing 7-5 Friday night.

The Huskers had bases loaded in the bottom of the third and fourth innings, but weren't able to convert against Jayson Rose. Rose didn't have the most memorable night as he walked seven Husker batters, gave up three earned runs and had six strikeouts.
"They were timid, you could tell they weren't aggressive," said Husker manager Darin Erstad. "You need to smell blood in those situations. I thought we had an opportunity and we didn't take advantage of it. We got ourselves into tough counts."
For Nebraska, senior Derek Burkamper made his first start of the season after sitting the opening weekend due to "shoulder tightness." He struck out his first batter in three pitches but struggled after that. Burkamper gave up six hits and struck out three batters in three innings.
"The first batter looked good. Obviously, you know he's going to be a little rusty out there throwing for the first time," Erstad said. "Derek has some problems with keeping his focus and sometimes puts himself in tough situations. Overall, it was okay but he's gotta get better."
The Utes used a high-power, versatile offense to give Nebraska pitchers problems. Every Utah starter had a hit, totaling to 16, including four singles from junior Hunter Simmons.
A bright spot for the Huskers was when sophomore Angelo Altavilla went 4-4 with three doubles, a single and four RBIs.
"He competes, it's what he does. He covered up a lot of our other little things that weren't so good," Erstad said. "We probably have a lot of guys who are in their own head a little bit. They are trying to have seasons they are supposed to have, and right now I just want to get back to competing. I don't think we are competing like we can, and that's our focus going into tomorrow."
The Husker drop to 0-2 so far on the weekend and the Huskers have trailed early in every game this season.
"We are getting good at playing from behind, which isn't a good thing to do. You want to go out and set the tone," Erstad said. "There wasn't a sense of urgency when it came to taking care of the baseball and those are things we need to get cleaned up."
The Huskers take on Oregon State Saturday at 5:00 p.m. (CT).
Junior Jake Meyers will take the mound for the Huskers in Saturday's game. The game can be heard on 1400 AM in Lincoln, 590 AM in Omaha, the TuneIn radio app, Huskers.com, or the official Huskers app.