Huskers can't close gap, fall to Highlanders in game one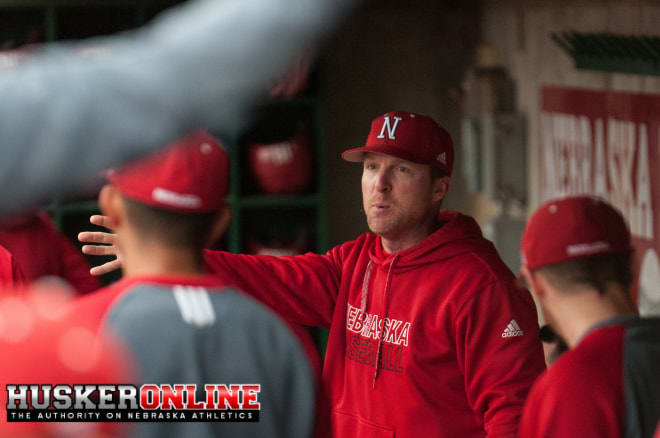 Nebraska used a Jake Meyers RBI double and a Scott Schreiber two-run single to close the 4-0 gap in the 5th inning, but couldn't get much else going.
The Huskers couldn't get the bats hot and fell to UC-Riverside 4-3 in the opening game of the 2017 season.
The first of a four-game non-conference road series, Nebraska is attempting get off to a better start this season after starting last season 3-6 through the team's first nine games.
Head coach Darin Erstad stressed in his post-game interview on the Husker Sports Network that he wants this team to start off "with a sense of urgency." One way of doing that was starting Meyers, Schreiber and Ben Miller in the first three spots in the batting order.
Despite the move, the Huskers got off to a slow start and didn't record a hit until the fifth inning. The Highlanders on the other hand, got off to a hot start. Mark Contreras hit an RBI single to center field to get things started, and freshman Connor Cannon hit a three-run homer to extend the lead to 4-0.
Nebraska's Matt Waldron threw seven innings and gave up six hits and four runs before tiring in the eighth. Robbie Palkert came in to relieve him, recording two strikeouts and only giving up one hit.
The Highlanders' relief pitcher Alex Fagalde recorded six strikeouts and only gave up two hits in 4.1 innings pitched.
The second game of the doubleheader will start at 5:20 C.T and will be available on 1400 AM as well as Huskers.com