Huskers add JUCO walk-on QB for this semester
It has been pretty well known that offensive coordinator Danny Langsdorf was in the market to add one more quarterback to the Husker roster by as early as this spring.
Langsdorf said after the Music City Bowl Nebraska needed to have one more arm to go with Tanner Lee, Patrick O'Brien and Tristan Gebbia for the 2017 season.
HuskerOnline confirmed on Thursday Nebraska indeed has added a fourth quarterback that will be here this spring in Scottsdale (Ariz.) Community College 2016 starter Andrew Bunch.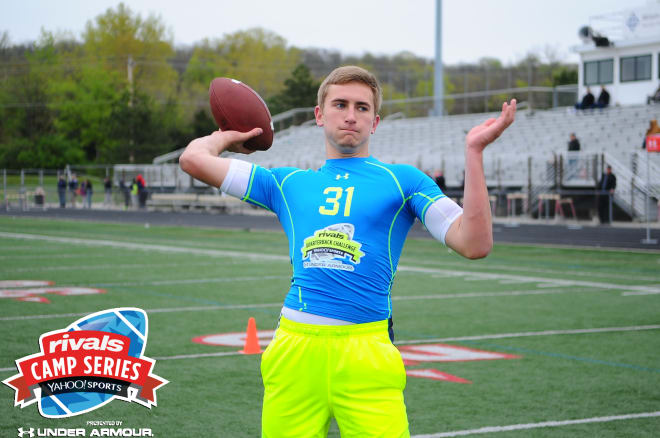 The 6-foot-1, 190 pound Bunch is the son of former Nebraska walk-on wide receiver David Bunch.
"I got the opportunity to walk on so I thought it could be a good fit," Bunch told HuskerOnline on Thursday. "Plus my dad was a former walk-on."
Thompson played his high school ball at Independence (Tenn.) Thompson Station and was ranked a 5.5 three-star by Rivals.com in 2016. Coming out of high school he held seven FCS offers.

This past season he played at Scottsdale Community College and threw for 1,331 yards and 13 touchdowns. He completed 118-of-222 passes in 9 games in 2016.
Bunch is currently enrolled in classes at NU and will take part in spring practice starting in March.