Farniok finds the right fit with Nebraska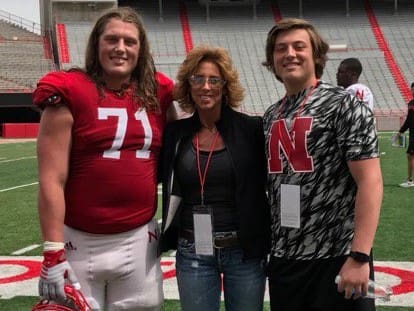 Nebraska got a big pickup from three-star offensive lineman Will Farniok.
Farniok, from Sioux Falls (S.D.) Washington, visited Nebraska today and was compelled enough to become a Husker.
"It was the right time for me," Farniok said. "I was there for a visit today and it's really the people here that I like about Nebraska the most. This is the right place for me."
Farniok is listed as a center and the Huskers see him playing inside at center and say that they could see him sliding out in the future.
"Really they like me at center and say that I will start out there," Farniok said. "They said that I may be able to move out to guard eventually, but they like me at center."
Will's brother, Matt Farniok, is currently in Lincoln and plays offensive line. Older brother has had a lot of positive things to tell Will about his time in Lincoln thus far.
"That's definitely a plus," Farniok said. "He's not had anything negative to tell me about anything. He loves it there. That's definitely a positive."
Farniok was set to be part of a monster visitor weekend for the spring game already before visiting Saturday. Despite committing on Saturday, Farniok said he plans to be back again at the Red-White game.
"I am still coming back for the spring game next weekend," Farniok said. "Today was just the right time and day for me to commit and I am looking forward to getting back to Lincoln a lot."