Husker staff leaves strong first impression on in-state coaches Friday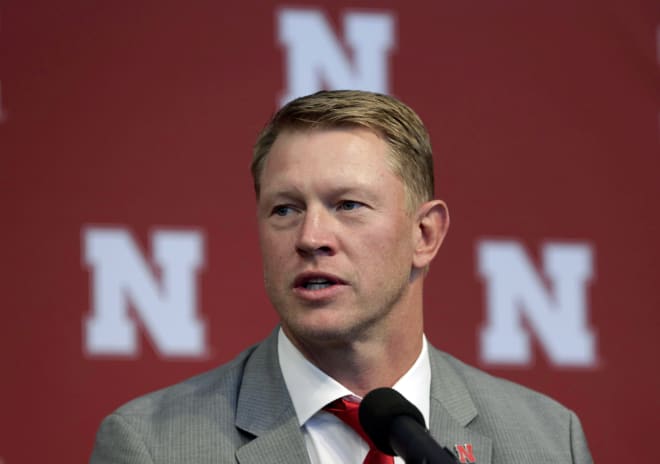 In life, first impressions are the most important. On Friday, the Nebraska coaching staff wasted no time sending a strong message to the local coaches across the state.
In all, the Husker coaching staff hit nine different high schools from Omaha to York, along with going over the river to Council Bluffs Lewis Central in Iowa.
Running backs coach Ryan Held handled the Lincoln area schools and York, while linebackers coach Barrett Ruud and defensive coordinator Erik Chinander took care of Omaha and Council Bluffs. Ruud will handle NU's in-state recruiting going forward for the Big Red, as Nebraska will use a more "area recruiting" style vs. individualized "position recruiting" for the in-state.
Friday was the first day coaches could be out on the road following the dead period, and it was clear the NU staff wanted to send a message around the state how much they want to prioritize Nebraska going forward.
"This was genuine today," Omaha Creighton Prep head coach Tim Johnk said. "This was genuine. You could tell that from them. This was a genuine visit trying to really cultivate relationships with the high school coaches in the state of Nebraska. I could feel that."
Bellevue West head coach Mike Huffman also used the word "genuine" when he described his time with Ruud and Chinander. This didn't feel forced, but more as if they wanted to be there spending time getting to know each different coach around the state.
Friday was just a small scale in-state tour of what this staff plans to do going forward. Eventually, they want to visit every single school in Nebraska by the spring evaluation period.
"I really enjoyed the visit, some cool customers, but very genuine," Huffman said of his time with the Husker staff on Friday. "They made sure to let us know that (2020 wide receiver) Zavier (Betts') offer is still on the table. They also shared some plays, and we had some good football talk."
Lincoln High's Mark Macke has some prospects coming up the ranks for the class of 2019, including quarterback Cedric Case, defensive back Darius Luff, wide receiver CJ Jones and running back Morgan Perry.
Held stopped by on Friday to get a good look at the group, along with just getting to know Macke and his program. Macke said it was a much different feeling than he had after previous visits from the past Husker staff.
"(The coach) that was here this past year was about as interested in being here as I am going to the dentist or doctor," Macke said. "He wasn't into it. (Held) really showed us some interest. I was impressed. I don't know the whole staff yet, but I think Coach Frost is going to do a heck of a job.
"We've got some Husker coaches now. (Held) played there, and he just showed the passion. It was a great visit. It was nice that he came by."
Understanding what Nebraska is all about is not an easy thing for a new staff. Former head coach Tom Osborne has talked about that, and how challenging it's been for previous staffs at times to learn the lay of the land.
Johnk, who was a former Husker fullback for Osborne said that's not going to be a problem with Frost and his guys.
"Obviously Barrett (Ruud) understands that, and I think those other guys that have been around Coach Frost are getting a really good sense of what Nebraska is like, and how special of a place it really is," Johnk said. "It's different than anywhere else."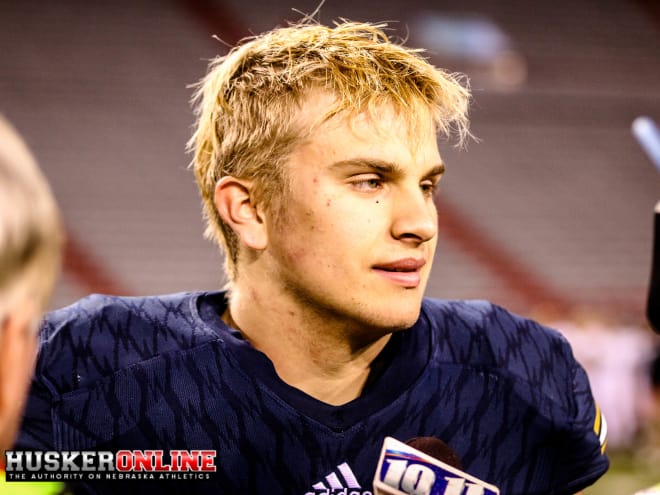 More reaction from in-state coaches after their Friday visit 
York coach Glen Snodgrass: "They were here mostly about Garrett (Snodgrass), but we ended up talking about Masry (Mapieu). We sat down and looked exactly at the grades and how things were looking really good. We did talk about Masry and we talked about Simon Otte a little bit too as a walk-on possibility too."
Elkhorn South coach Guy Rosenberg: "The new defensive coordinator came by. I was very impressed with him. He was a very humble guy. Then Coach Ruud was the other guy. They mainly just wanted to come by and introduce themselves and were primarily interested in talking with Moses Bryant."
Lincoln Southeast coach Ryan Gottula: "Coach Held stopped by to visit today. It was really great to see the NU staff out so early to visit with area coaches and share info on their program. I know they are very busy this weekend, so I appreciated them taking the time to stop by Lincoln Southeast."
Omaha Burke coach Paul Limongi: "I liked them a lot. They said (linebacker Nick Henrich) and (tight end Chris Hickman) are two guys they really want in 2019."
Lincoln Southwest coach Andrew Sherman: "I sat down with Coach Held, and we discussed a few of our athletes, and opened up lines of communication in the future. Basically, just building relationships! He also let me know Barrett Ruud would be recruiting the state of Nebraska for them."
Omaha North coach Larry Martin: "It was a great day. Coach Ruud and Coach Chinander were both here. They are very excited to start their journey here in Nebraska and said it all starts with our in-state players!"